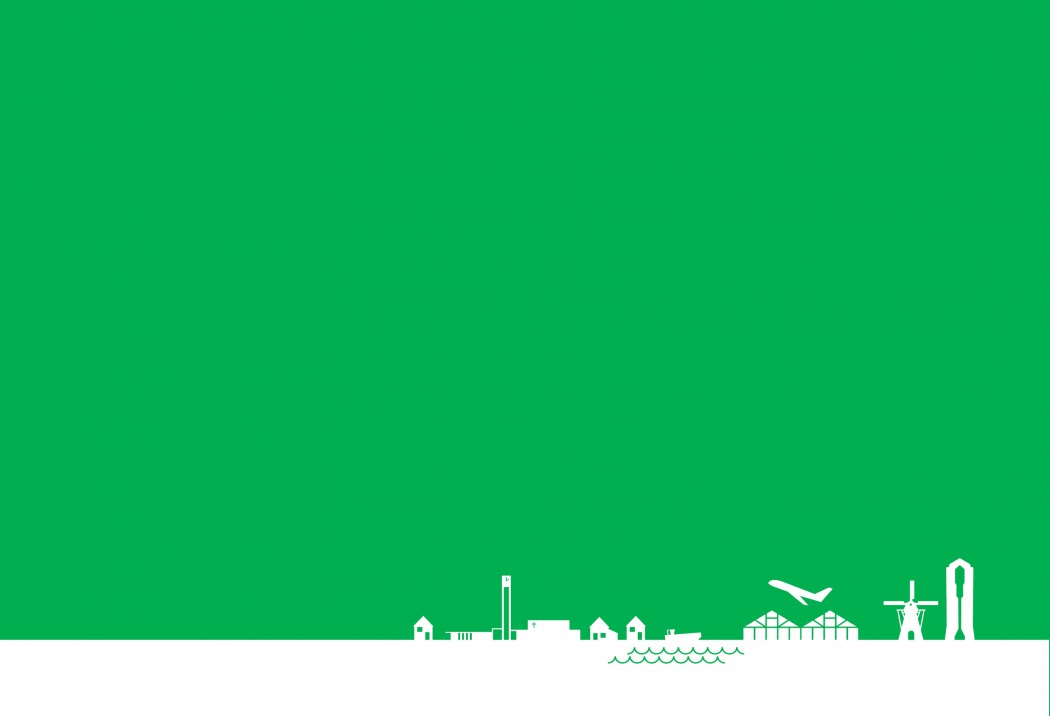 WUR STUDIO // Uitkomsten // Samenwerken aan een leefbare regio
Sectie

Wonen
Luchthaven
Ontwerpen
Rijsenhout
Veiling
MRA
Martijn Lugten
Aalsmeer
WUR
AMS Institute
Onder de rook van Amsterdam zijn er verschillende mooie dorpen die door de explosieve groei en uitbreiding van Schiphol, de grootste economische factor in de regio, langzaam in de verdrukking dreigen te komen (Koning et al., 2002). Een voorbeeld van zo'n dorp dat in de verdrukking komt is Rijsenhout. Zo raakt het zo mooi gelegen dorp langs de Westeinderplassen steeds verder ingesloten door distributiecentra en datacentra die als paddenstoelen uit de grond komen.
Deze zogenoemde blokkendozen nemen stuk voor stuk langzaam het mooie open en weidse uitzicht van de dorpsbewoners op de polder weg. Dit is niet het enige probleem dat deze blokkendozen voor de bewoners van Rijsenhout veroorzaken. Zo gebruiken de bestelbussen van multinationals als DHL, FEDEX en Amazon de wegen als racebaan wat voor veel overlast en gevaarlijke situaties zorgt voor de bewoners. Dit is niet de enige verkeersoverlast, zo worden de wegen in en rondom Rijsenhout ook veelvuldig gebruikt door sluipverkeer om de files op de A4 te vermijden. Verkeer is niet alleen op de weg, verkeer is hier ook aanwezig in de lucht.
Bewoners ervaren vooral bij het omgekeerd gebruik van de Zwanenburgbaan veel overlast. Als laatste is er in Rijsenhout een enorm tekort aan huizen waardoor vooral starters geen kans hebben op een woning. Hierdoor zijn zij genoodzaakt om bij hun ouders te blijven wonen of elders een huis te zoeken. Omdat de jonge aanwas hierdoor uitblijft ligt vergrijzing op de loer.
Visie
Het oplossen van deze problemen is mogelijk door goed samen te werken met alle partijen. Participatie zal dan ook centraal staan in deze visie die bestaat uit 8 kernpunten:
Het eerste kernpunt is het beperken van overlast. Rijsenhout wordt dit vooral veroorzaakt door vliegtuigen, maar ook door commercieel- en sluipverkeer van de A4. Via een ontsluitingsweg moet dit omgeleid worden.
Het tweede kernpunt in onze visie is symbiose tussen dozen en kassen. De datacentra verbruiken veel energie waarvan een deel verloren gaat aan restwarmte, terwijl de kassen juist veel energie gebruiken om de kas op temperatuur te houden. Onze visie wil samenwerking tussen dozen en kassen creëren zodat de restwarmte van de datacentra kan worden gebruikt om de kassen te verwarmen.
Het derde kernpunt is om samen de dorpskernen te versterken. Om ervoor te zorgen dat de dorpskern Rijsenhout niet verloren gaat in de toekomst is een concreet plan nodig. In onze visie willen we door middel van participatie huidige bewoners betrekken bij het dorp, terwijl nieuwe bewoners een kans krijgen om te integreren.
Het vierde punt in onze visie is het bouwen van nieuwe woningen. Dit punt hang samen met het versterken van de dorpskern. In het gebied staan veel verlaten, oude kassen die geen functie meer hebben, deze ruimte moet worden gebruikt voor woningbouw.
Het vijfde punt van onze visie is om samen te verduurzamen. Dit moet samen gebeuren met de inwoners, door bijvoorbeeld te stimuleren dan inwoners zonnepanelen op het dak leggen of dat duurzame initiatiefnemers voor nieuwbouwwijken voorrang krijgen.
Het zesde punt van onze visie gaat over het beschermen van de huidige recreatie. De huidige recreatie wordt beschermd van massatoerisme en er wordt niet ingezet op uitbreiding.
Het zevende punt van onze visie gaat over het samenwerken met Schiphol. Door een betere samenwerking tussen Schiphol en de bewoners kunnen de positieve onderdelen van Schiphol beter naar voren komen zodat Schiphol van een dreiging naar een mogelijkheid groeit in de regio.
Het achtste en laatste punt gaat over het steunen en betrekken van de lokale ondernemers. Om terug te komen op het versterken van de dorpskern Rijsenhout, is het volgens onze visie belangrijk om dit in coöperatie met lokale ondernemers te doen.
---
Groep 3: Maarten Luimes, Michiel Bijlsma, Mika Sardina, Sam Ly, Tijn Trimbach