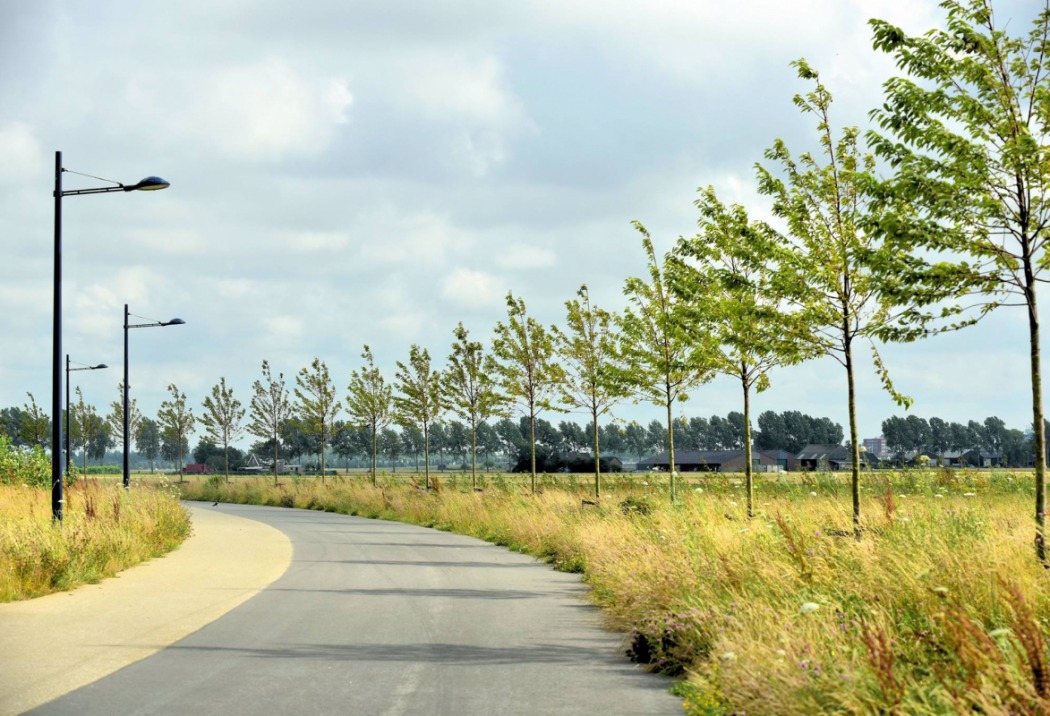 Podium was als één van de curatoren van de Landschapstriënnale 2017 medeverantwoordelijk voor het programma dat de grote urgente thema's en opgaven voor het landschap omvatte: wonen, data, voedselproductie, klimaat, energietransitie, erfgoed, bodemdaling, recreatie en mobiliteit.
De landschapstriënnale is een driejaarlijkse manifestatie om het landschap te vieren. Maar ook om bewustzijn van de waarde, betrokkenheid en samenwerking bij beheer en ontwikkeling te versterken, van het publiek én professionals en waar actuele thema's op de agenda worden gezet. De Landschapstriënnale 2017 met het thema 'Het Volgende Landschap' vond plaats in PARK21 in Nieuw-Vennep.
Wat gedurende de Landschapstriënnale heel duidelijk werd, is dat per thema iedere organisatie - vanuit eigen schaalniveau en discipline - beleid maakt en ontwerpt. We constateren dat alle betrokkenen per thema een eigen kaart van Nederland maken, zonder zicht te hebben op de kaart van de ander. Dit geldt voor gemeenten, provincies, rijk en markt. Plaatsen we vanuit alle thema's de kaarten over elkaar heen, dan blijkt dat de ruimte geheel is uitgegeven of dubbel is ingevuld. Daar waar ontwerpers betrokken worden bij een proces, verloopt het kijken over de grenzen van de ander veel beter.
De voorlopige conclusie is dat er blijvende aandacht nodig is voor de werkwijze waarop we met het landschap en ruimtelijk ontwerp omgaan. De aandacht zou mogen liggen op het ontwerpen van processen: hoe kunnen we een methode vinden die het maken van integrale stappen mogelijk maakt? De oude systemen zijn overduidelijk uitgewerkt, we hebben tijdsdruk en de urgentie is hoog.
Podium organiseerde als één van de curatoren van de Landschapstriënnale 2017 de hele maand activiteiten:
Gereserveerd Rijsenhout: URBAN LAB
Op 29 september fietste onder leiding van de Regiegroep een groep bewoners, ontwerpers, beleidsmakers, procesmanagers en ondernemers langs de Westeinderplas en het achterliggende woon- en kassengebied. Het bleek een ruimtelijk avontuur met onverwachte uitzichten, kwaliteiten en ook veel restanten uit een verleden die om opruiming en verruiming van het blikveld roepen. In de workshops en dialogen werden de kansen benoemd en vervolgens verbeeld door de drie bureaus: SLA, Atelier Loos van Vliet en Studio Jeroen van Mechelen.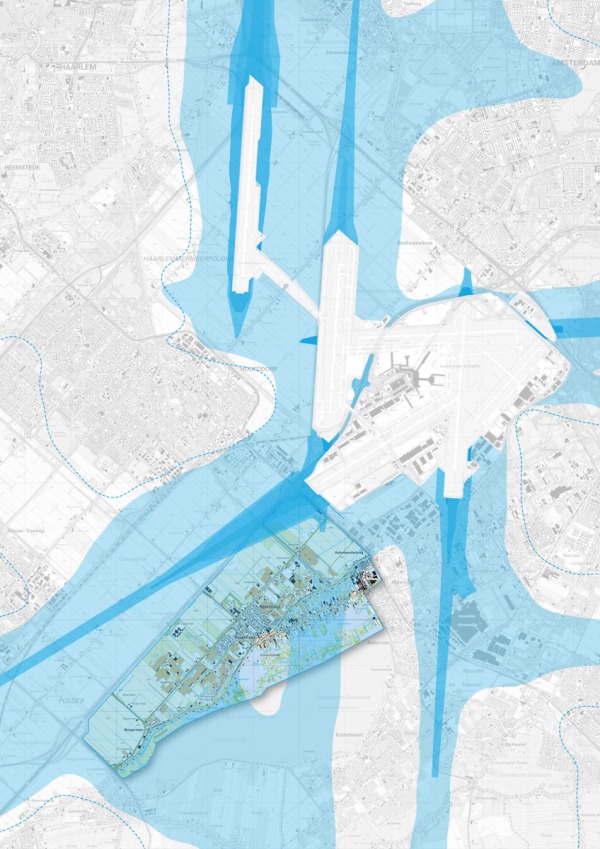 Het Volgende Culturele Landschap
Wat is de betekenis van het landschap voor literatuur, muziek, beeldende kunst en ontwerp? Met o.a. Het Geluidslandschap, een compositie voor blazers van componist en dirigent Erik Waerts gemaakt op verzoek van Podium voor Architectuur. Een lezing van Zippora Elders (Kunstfort bij Vijfhuizen) en Het Groene Maatpak, een film over de beplantingen van de naoorlogse ruilverkavelingen.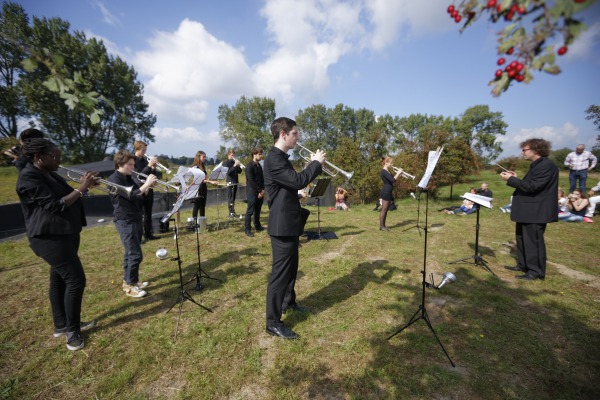 Kinderworkshop: Bouwen met bamboe
Hoe bouw je bruggen en torens van bamboe en wat kun je er nog meer mee?
Waterwandelen Fort bij Aalsmeer
De waterwandeling ging over het ervaren en zien van het landschap vanuit een ander perspectief. Met een wetsuit aan en op stevige gympen, liepen we door de fortgracht van Fort bij Aalsmeer.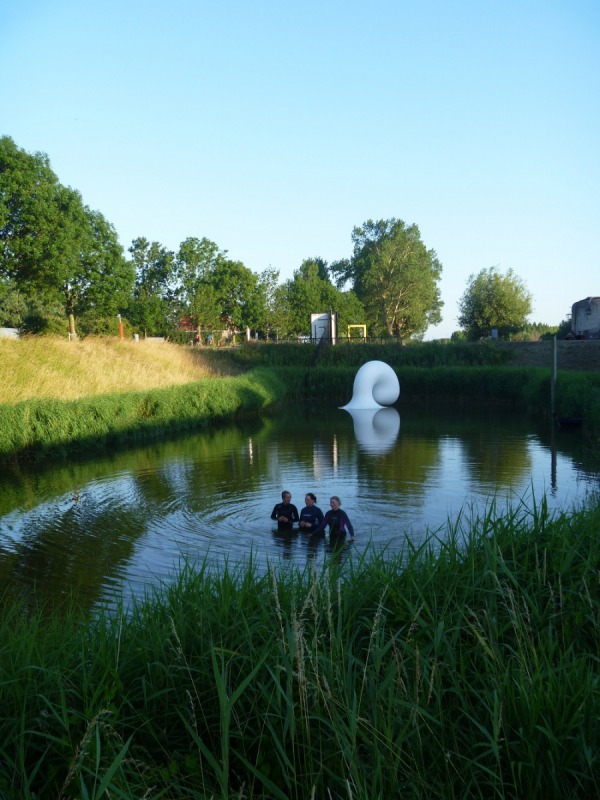 Proeverij van (Stil)Leven
Proeven van (Stil)Leven was het jaarlijkse moment waarop het regionale voedselnetwerk de ruimtelijke en economische betekenis van voedselproductie in de regio besprak.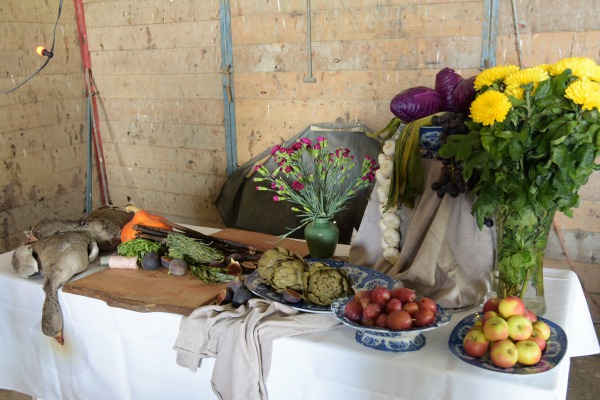 Symposium: Het Volgende Woonlandschap
Hoe gaan we om met de noodzaak het unieke Nederlandse landschap te koesteren en wat is de verstedelijkingsopgave van morgen? Tijdens dit symposium kwamen marktpartijen, ontwerpers, beleidsmakers, bestuurders, ondernemers, planologen, economen en sociologen bij elkaar om hierover van gedachten te wisselen.
Tractordans lezing door Neeltje ten Westenend
Ontwerper en beeldend kunstenaar Neeltje ten Westenend gaf een lezing over haar project 'Tractordans', uitgevoerd door de boeren van de Rijnlanderweg in Haarlemmermeer.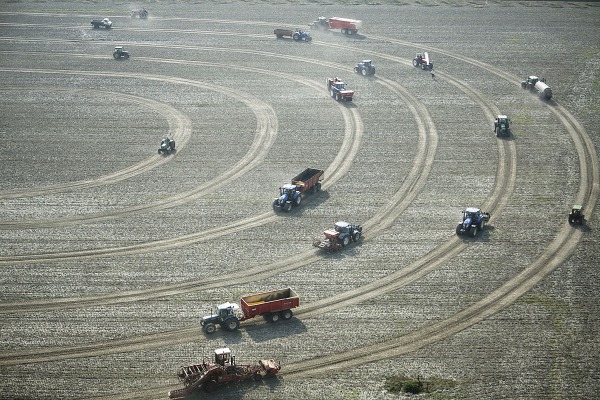 Hoe verbeeld je de interactie tussen mens en natuur? Een lezing door Remke Spijkers
Landschapsfotografe Remke Spijkers liet zien welke rol natuur en landschap in haar werk spelen en hoe zij de interactie tussen mens en natuur verbeeldt.
Fotografie tentoonstelling Het Volgende Landschap
Wethouder Derk Reneman en gedeputeerde Adnan Tekin openden op zaterdag 9 september een wel heel bijzondere fototentoonstelling midden in de polder. De tentoonstelling liet zien hoe amateurfotografen uit de Metropoolregio Amsterdam 'Het Volgende Landschap' verbeeldden. De wedstrijd werd uitgeschreven in samenwerking met PARK21, Haarlemmermeermuseum De Cruquius, Provincie Noord-Holland en Metropoolregio Amsterdam.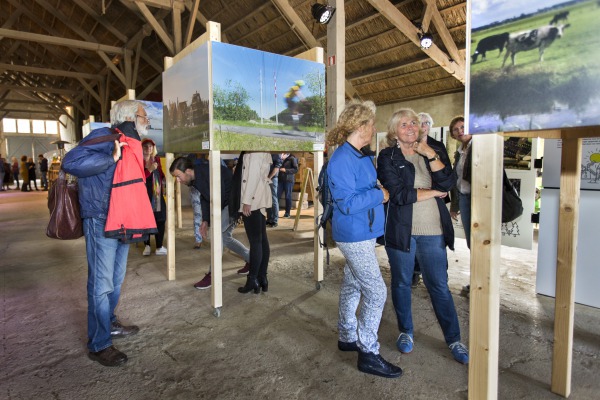 Prijsvraag en expositie Summer Challenge: The Next Landscape
Hoe zien jongeren het landschap van de toekomst? Jongeren in de leeftijd van 12 – 17 jr en 18 – 22 jr werden in de zomer op pad gestuurd met hun camera en legden hun toekomstbeeld van het landschap vast op film of met animatie. Samen met Provincie Noord-Holland en Metropoolregio Amsterdam schreven wij deze prijsvraag uit. Alle inzendingen werden geëxposeerd tijdens de Landschapstriënnale.
Winnende filmpje van Lotta Roos & Quinty Cornelius
Fietsexcursie Open Monumentendag
Op de fiets beleefden we de rijkdom van Haarlemmermeer, met verhalen en historische wetenswaardigheden van erfgoeddeskundige Maurits van Putten.
Open Landschap | Open Data: Wat is de impact van datatechnologie op het landschap, sociaal en ruimtelijk?
Hoe grijpen datatechnologie en de samenleving in elkaar? Wat zijn ontwikkelingen die impact hebben op onze directe woon-, werk- en leefomgeving? Hoe kunnen we de ontwikkelingen een plaats geven in het landschap ? Hoe kunnen we data inzetten voor de ontwerpopgave van het landschap?
Een tour d'horizon vanuit Jacco Saaman (Business Development & Innovation Directeur van SPIE), over de uitdagingen van vandaag de dag rondom de technologie en haar impact van samenwerken;
Mark van der Net (oprichter van OSCity, Architect, Stedenbouwkundige en Programmeur), over de rol en betekenis van het ontwerp op architecten & landschap. Van der Net staat aan het front van het groeiende kennisgebied van 'Smart Urbanism'. Wat is de betekenis van data voor ontwerpprincipes?
Anne Bruinsma (mede oprichter van FarmHack.nl) over de landbouw / het productielandschap. FarmHack is een organisatie gericht op het mobiliseren van coders, developers, planologen en designers rond IT vraagstukken van de boer. Hoe vertaal je maatschappelijke opgaven met behulp van slim hergebruik van landbouwdata en de inzet van technologie in innovatieve kansen voor de boer?
Jeroen Weekers (Innovatiemanager) over de samenhang tussen buitengebieden, landschap en snelle verbindingen in een continue veranderende wereld. Weekers is op zoek naar de manier waarop de gemeente Eersel toonaangevend kan zijn voor rurale gemeenten, op basis van de Eerselse innovatiestrategie;
Ivonne Jansen-Dings (Waag Society) werkt aan programma's rond Smart Citizens, Coding Morality en Open Policy. Hoe kunnen we van een naïef techno-optimisme komen tot een samenleving waarin technologie zodanig is gedemocratiseerd dat we zeggenschap hebben over onze eigen omgeving?
Kajak mee onder NAP!
Met een unieke kajak-excursie verkende Podium voor Architectuur de bodem van Haarlemmermeer. Wat treffen we aan op 4 meter onder NAP? Hoe ziet de polder eruit vanaf maaiveldhoogte? En hoe drukt het water ook bijna 170 jaar na de drooglegging nog altijd zijn stempel op Haarlemmermeer?
Busexcursie met workshop on the road: Het Volgende Landschap
Om deelnemers van de fotografiewedstrijd 'Het Volgende Landschap' van input en inspiratie te voorzien stond er voorafgaand aan de Landschapstriënale een busexcursie gepland met een 'workshop on the road'. Deze excursie was tevens onderdeel van de Dag van de Architectuur.
Lezingenavond 'Het Volgende Landschap'
Als onderdeel van de Dag van de Architectuur en in de aanloop naar de Landschapstriënnale gaven Kunsthistorica Maartje van den Heuvel en Landschapsarchitecte Martine van Vliet middels een lezing een inleiding op de fotografiewedstrijd 'Het Volgende Landschap'. Dé perfecte inhoudelijke voorbereiding op deelname aan de fotografiewedstrijd 'Het Volgende Landschap. Hoe zijn kunst en landschap verweven? Hoe is onze kijk op het landschap veranderd en waarop stoelt de waardering van ons landschap? Wat willen we behouden en wat niet?
Bouwstenen voor een betere luchtvaartregio I
Na 5 jaar Podium voor Architectuur symposia over de toekomst van de luchthaven en de regio, werd het tijd om met betrokkenen koers en denkrichting te bespreken. Wat benoemen we als belangrijke bouwstenen binnen een integrale opgave vliegen, werken, wonen, voedselproductie? Deze vragen en de focus werden besproken tijdens de Expertmeeting XS, met een tweede moment op de Internationale Conferentie gedurende de Landschapstriënnale 2017.