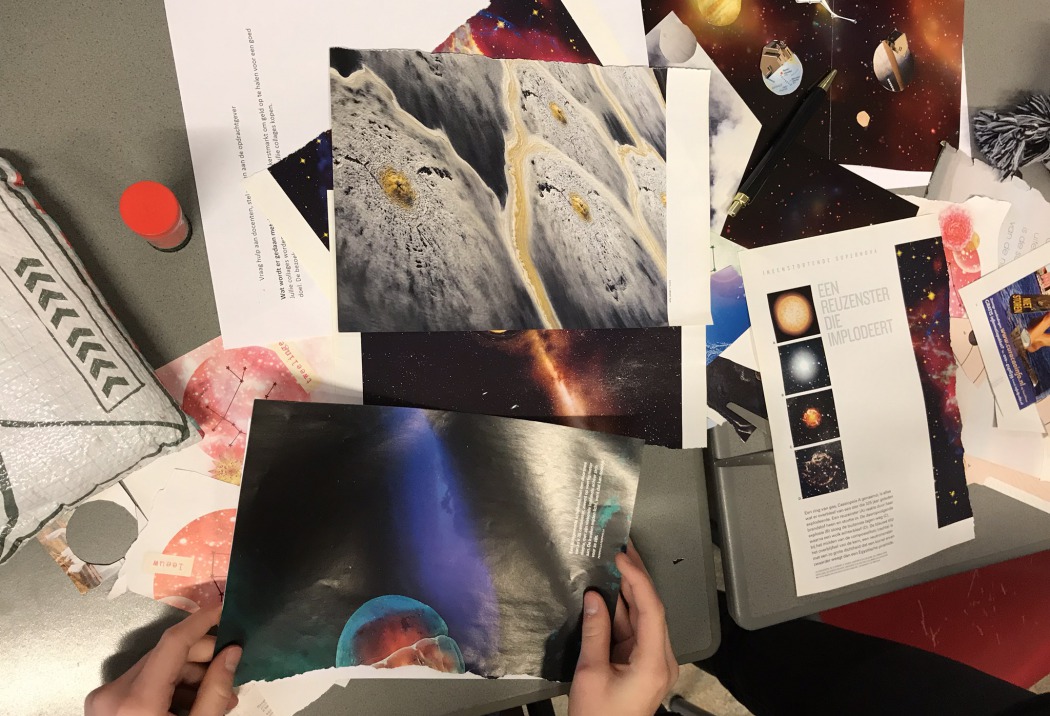 Art Sessions – Homeless Souls HVX
Sectie

Wonen
In co-creatie met verschillende ontwerpers, kunstenaars en docenten van Herbert Vissers Explorer (HVX) is de workshopreeks Homeless Souls ontwikkeld. Over mensen op de wereld die hun thuis hebben moeten verlaten. Tijdens de kerstmarkt op donderdag 19 december 2019 werden resultaten verkocht voor het goede doel.
Inspiratiebron voor de workshops was de expositie Homeless Souls in Louisiana, te Kopenhagen. Een gevarieerde tentoonstelling met betrekking tot nationaliteit, cultuur, identiteit, vluchte(linge)n, grenzen, dakloos, staatsburgerschap.
Tijdens winterse, donkere dagen zijn we veel thuis, met familie, in een vertrouwde omgeving. Helaas zijn er ook veel mensen op de wereld die hun thuis hebben moeten verlaten. Door oorlog, door natuurrampen of andere ellende. Complete families, maar ook eenzame zielen zijn tijdens deze donkere dagen op zoek naar een nieuw thuis, zijn onderweg naar het onbekende. Hoogstwaarschijnlijk met veel heimwee en een tas met wat tastbare herinneringen.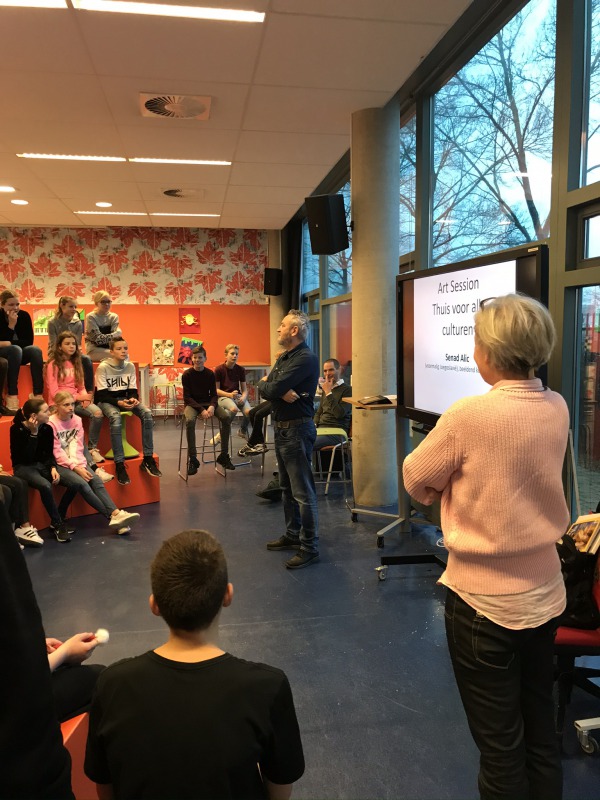 Vier kunstenaars zijn met dit thema aan het werk gegaan. Zij hebben ieder op hun eigen manier affiniteit met dit onderwerp. Elke workshop startte met een minicollege van de gekozen kunstenaar. Hierin vertelde de kunstenaar iets over het eigen werk en gaf de jongeren een opdracht voor de twee workshopdagen. De jongeren gingen zelfstandig of in groepsverband aan de slag. Lees hieronder de opdrachtbeschrijvingen zoals de jongeren die kregen van de verschillende ontwerpers en kunstenaars.
Opdrachtgever: Tijmen Snelderwaard
Illustrator en beeldmaker voor o.a. De Volkskrant en Brandpunt.
Opdracht: maak een redactionele (editorial) collage over (jouw invulling van) de wereld van morgen. Zie dit als een beeld van hoe het straks wel kan. Dit kan gaan over een oplossing voor de vluchtelingenstroom, klimaatverandering, hoe we met elkaar omgaan in de samenleving of over wat voor uitvindingen er gedaan gaan worden.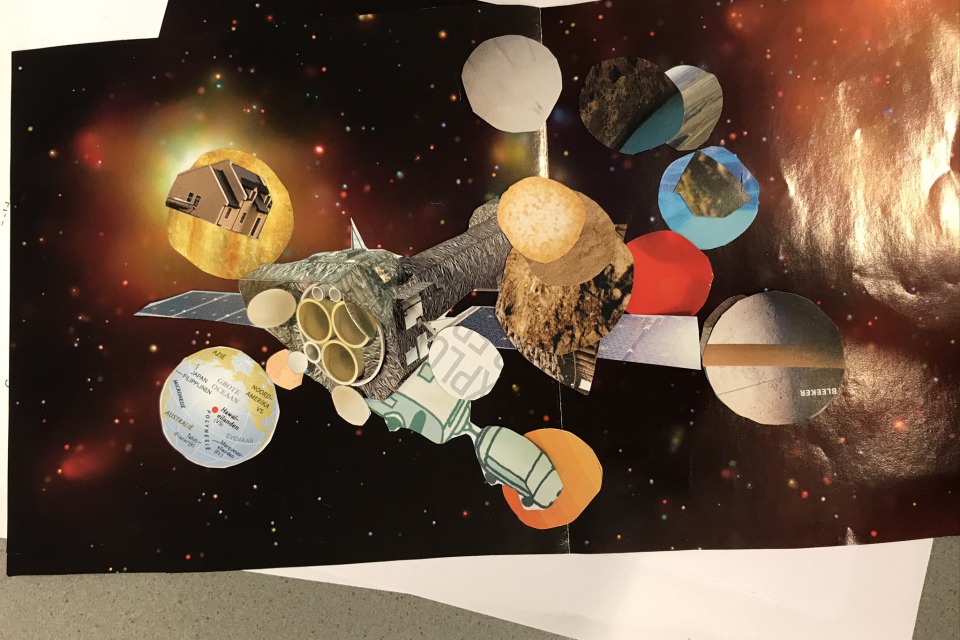 Opdrachtgever: Jeroen Tromp
Interieur architect
Opdracht: Verzamel met je groepje persoonlijke verhalen over het missen van thuis (heimwee). Deze verhalen gaan jullie letterlijk exposeren in een mini-tentoonstelling tijdens de kerstmarkt. Het ontwerp van de expositie moet qua sfeer en beleving passen bij de verhalen die jullie verzameld hebben.
Opdrachtgever: Senad Alic
Beeldend Kunstenaar
Opdracht: In de Art Session gaan we opzoek naar verhalen achter voorwerpen die jullie meenemen van thuis. Zoek een voorwerp dat voor jou symbool staan voor je cultuur en je familie. Wat is het verhaal achter dit voorwerp? Hoe kun je deze betekenis verbeelden in een kunstwerk? Alle losse kunstwerken vormen samen een installatie tijdens de kunstmarkt. In de installatie verbinden jullie de verhalen en bouwen jullie een 'thuis voor alle culturen'.
Opdrachtgever: Guusje Thelissen
Illustrator
Opdracht: 'Het lekkere gevoel van thuis' gaan jullie omzetten naar een tastbaar product. Herinneringen/ geuren/ verhalen/ ervaringen die doen denken aan thuis kunnen uitgangspunt zijn voor het ontwerp. Hoe verbeeld je dat gevoel? En hoe breng je dit gevoel over op een ander?