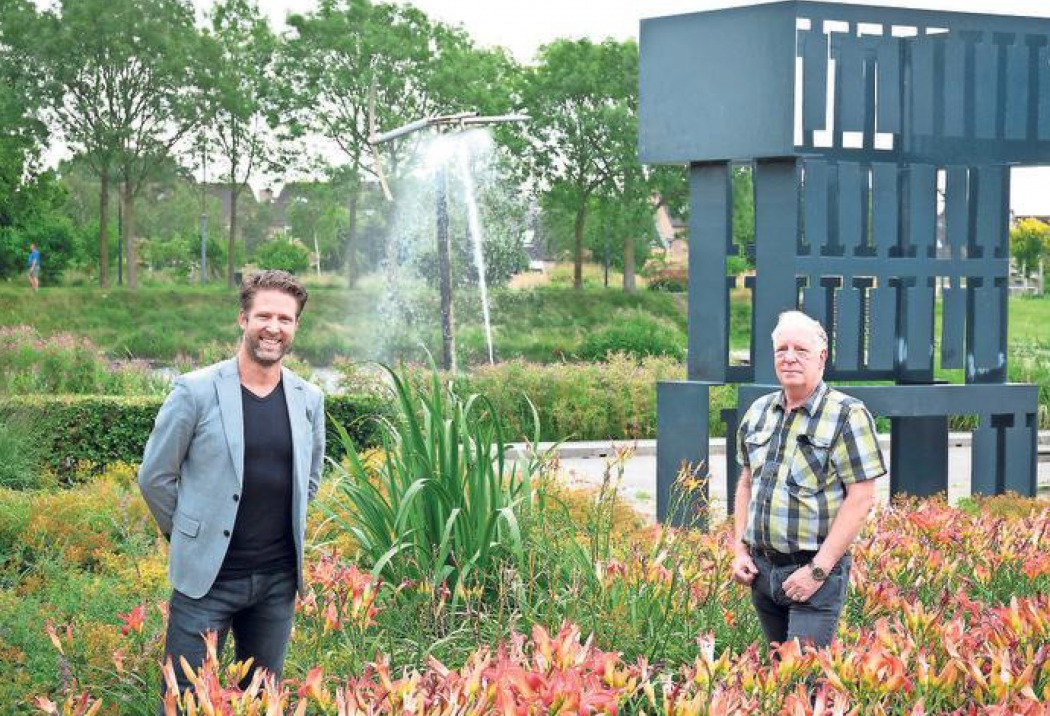 WIJKPORTRET 3 // Overbos
Sectie

Wijkportretten
Gesprekken
Overbos
De Hoofddorpse wijk Overbos, als eerste niet naar een boerderij vernoemd, bestaat 25 jaar.
Een reportage op initiatief van het Haarlems Dagblad en Podium voor Architectuur.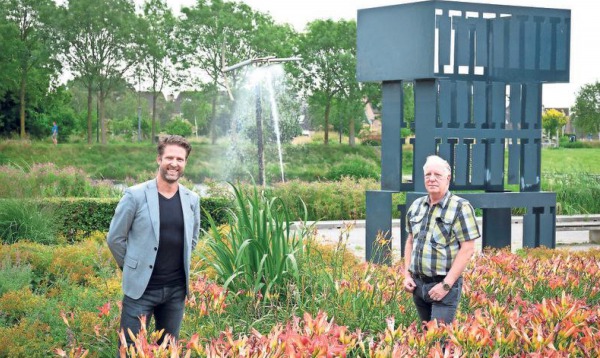 Tevreden met de rust in Overbos
De 25-jarige Hoofddorpse wijk Overbos, waar elke straat naar een bos is vernoemd, is net als het eerder gebouwde Bornholm een typische bloemkoolwijk: voorzieningen in het centrum, woonerven er omheen. Autoluw, kindvriendelijk.
"Toch is Overbos anders", zegt Marinus Lineman als we door het wijkpark lopen. "Haarlemmermeer werd begin jaren tachtig door de rijksoverheid aangewezen als groeikern en kreeg de taak om woningen te bouwen voor de regio. Overbos was één van de eerste bouwlocaties waar 4.300 woningen werden gebouwd. De meefinancierende rijksoverheid stelde eisen aan de ontwikkeling, waardoor de ontwerpvrijheid van Haarlemmermeer werd beperkt. Er moesten meer woningen per vierkante meter worden gebouwd. De woningnood was groot en door de economische crisis van de jaren tachtig waren de grondprijzen ook nog eens hoog. Hierdoor is de wijk Overbos compacter vormgegeven dan Bornholm."
"Het groen is geconcentreerd langs de randwegen en in dit wijkpark. Overbos oogt steniger dan de wijk Pax." Lineman, onderzoeker van de gemeente Haarlemmermeer die lijnen voor de toekomst uitzet: "Omdat hier vooral voor de regio werd gebouwd, kwamen er mensen uit Haarlem, Amsterdam en andere steden. Die bleven met hun netwerk gericht op de stad waar ze vandaan kwamen. Het idee om een nieuwe samenhangende wijk te vormen is mede hierdoor niet uit de verf gekomen." Jan Havenaar, voorzitter van de wijkraad Overbos: "In Overbos wonen iets meer dan 10.000 mensen die elkaar bijna niet kennen. Ik woon hier nu 35 jaar. Veel mensen die bij mij in de straat wonen ken ik bij voornaam en we groeten elkaar, maar we gaan niet bij elkaar op de koffie." Lineman: "De grote woningschaarste in combinatie met een periode van economische neergang leidden ertoe dat in Overbos veel goedkope huur- en koopwoningen werden gerealiseerd. Overbos heeft veertig procent sociale huurwoningen, het hoogste percentage van Haarlemmermeer. Dat levert een bepaalde kwetsbaarheid op. Er is armoede, werkloosheid en dat leidt weer tot eenzaamheid. De wijk is divers maar sociaal- economisch wat zwakker."
Havenaar: "Dat speelt vooral in Overbos-Noord, waar de huizen dichter op elkaar zijn gebouwd. Mensen leiden een meer teruggetrokken bestaan. We proberen ze als wijkraad met andere organisaties zoals Meerwaarde en Sportservice uit de eenzaamheid te halen, maar het valt niet mee. De wijk vergrijst. De kinderen zijn de deur uit, de ouders blijven achter en als een van de partners overlijdt neemt het aantal alleenstaanden toe. We hebben geprobeerd met een project om ouderen en minder mobiele mensen de wijk in te brengen. Thuis ophalen, naar het gezondheidscentrum of de winkels brengen en met de boodschappen tot in de keuken thuis brengen. In Bornholm heb je daar een vrijwilligersproject voor. Wij wilden dat graag ook in Overbos beginnen, maar het is niet van de grond gekomen." Lineman: "Veel wijkbewoners zijn nog gericht op hun vorige woonplaats. Hierdoor is het contact met buurtgenoten beperkter. 'Vriendelijkheid op afstand' hoorde ik eens iemand zeggen." Voordeel is wel dat er weinig tot geen geschillen of irritaties zijn. Ieder leeft zijn eigen leven zonder in elkaars vaarwater te komen. Havenaar: "Overbos was altijd een slaapwijk voor forenzen. Die gingen 's ochtends naar hun werk en kwamen eind van de dag weer thuis."
Als we over het Elspeterbospad lopen valt op dat er net als bij winkelcentrum 't Paradijs, vernoemd naar een bos bij Barneveld, veel kunstwerken zijn te vinden. Een hele rij beelden op sokkels en in de vijver van het park een altijd bewegende fontein. "Ik heb gezocht of er een relatie is met de wijk Overbos", zegt Lineman, "maar die heb ik niet echt kunnen vinden." Maar toch, bij de vijver in het park staat het met de hand uit metalen platen gezaagd metershoge kunstwerk Folly. Speciaal voor het wijkpark gemaakt door Gusta Kullberg, 'een gekkigheid die eigenlijk nergens toe dient dan het plezieren van de blik en het veraangenamen van de omgeving'. Kullberg liet zich in het ontwerp leiden door de plattegrond van de rozentuin aan de voet van het beeld. Ze heeft die laten uitsnijden uit stalen platen. Inmiddels is er geen roos meer te vinden aan de voet van het kunstwerk.
Jongeren weten het wijkpark van Overbos te vinden. "Ze komen uit heel Haarlemmermeer, maar ook uit Hillegom en Lisse", weet Havenaar. In overleg met jeugdwerkers, straatcoaches, wijkagenten en maatregelen als groen snoeien, verlichting aanbrengen en praten met jongeren is de situatie beheersbaar. Havenaar: "Dit jaar hebben we nog geen meldingen van overlast gekregen." Lineman: "Er zijn in Haarlemmermeer veel betaalbare woningen tegelijk voor jonge gezinnen gebouwd. Dan zie je eerst een piek ontstaan bij kinderen in de basisschoolleeftijd en daarom is er nu een piek jongeren ouder dan 16 jaar. Die fikse gelijktijdige verandering van het aantal jongeren kan een stempel op de woonomgeving drukken. Kennelijk hebben ze het in dit wijkpark van Overbos naar hun zin." Havenaar: "Er is ook niet zoveel voor ze te doen. In Floriande is een jongerencentrum maar daar moeten ze entree en drankjes betalen. Veel van deze jongeren hebben daar het geld niet voor of voelen zich er niet thuis, dan is de straat goedkoper."
Van echt grote problemen in Overbos is geen sprake. Verreweg de meeste bewoners van Overbos wonen hier erg naar hun zin. Waar een buitenstaander wandelend door de wijk al snel gedesoriënteerd raakt, weten de Overbossers uitstekend de weg te vinden naar verrassend groen verspreid over de wijk.
Ik ga alleen nog weg tussen zes planken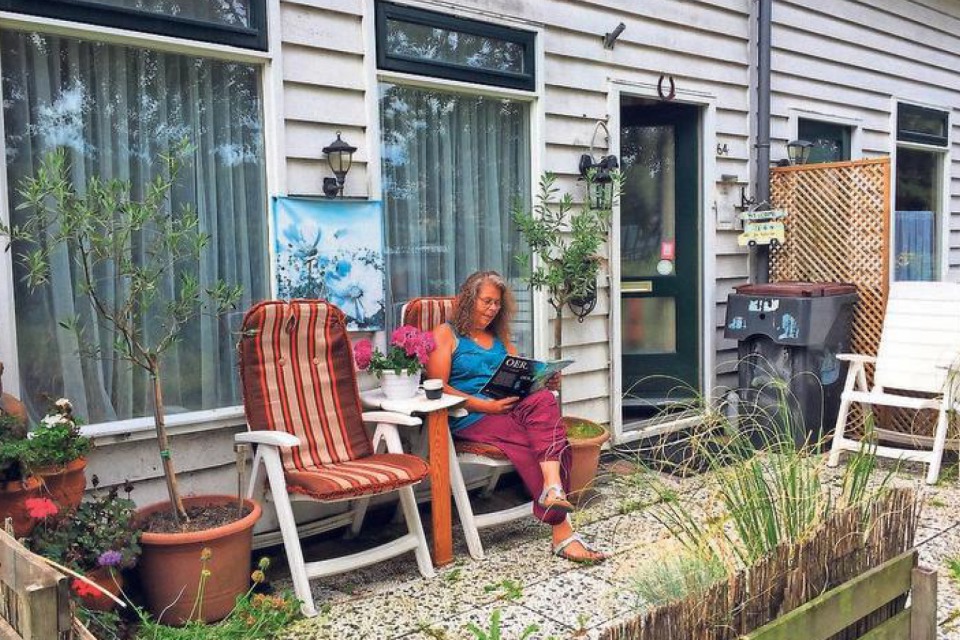 Laura is dol op het dorpse karakter van wijk Overbos
Haarlemse Laura de Winter is Overbosser van het eerste uur. In 1983 betrok ze een tweekamerhoekflat aan Mastbos. Drie jaar later vertrok ze naar een driekamerappartement met balkon aan Sont in de wijk Bornholm, net aan de andere kant van de IJweg. Daar werd haar zoon geboren en in 1993 kon ze met ook haar dochter terecht aan Dassenbos in Overbos.
"Ik ben blij dat ik niet in Haarlem of Amsterdam woon. Hier in de wijk heb je de luxe van de rust van het dorpse. De bus stopt vlakbij en het Haarlemmermeerse Bos is om de hoek. Ik woon vlak bij een voetbalveldje en een tunneltje onder de N201 door, even fietsen en je bent in het bos."
Ze pakt haar telefoon om een foto te laten zien van haar vakantiebestemming: een steiger in de plas van het Haarlemmermeerse Bos, aan de kant van de Geniedijk. "Luchtbed mee, koeltas, stoelen, boeken, een parasol en dan ben ik daar de hele dag. Alles op de fiets met een aanhangwagentje. Rust is voor mij uit huis zijn. Geen telefoon, geen mogelijkheden om ergens anders aan te denken. Heerlijk."
"Vorig jaar kwam ik in contact met twee dames die voorbij mijn steiger kwamen. Ik bood ze een kopje koffie aan want ik heb altijd een volle thermoskan bij me. Zo maakten we een praatje. Dit jaar ontmoette ik er weer een mevrouw. Ze zei: vorig jaar was ik hier met mijn moeder, volgens mij hebben we toen ook een praatje gemaakt." Ze heeft geen verhuisplannen. "Ik ga hier alleen nog tussen zes planken weg.."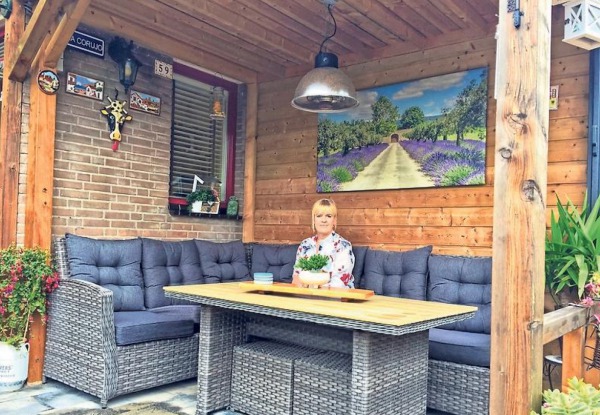 Stuk Spanje in eigen achtertuin
Joyce Marsman keerde in 2010 terug naar Nederland na 24 jaar in Spanje te hebben gewoond. Ze nam haar partner José Santana Corujo van Gran Canaria mee naar Hoofddorp. "Ik kom oorspronkelijk uit Amsterdam, maar drie broers, een zus en mijn moeder woonden toen al in Hoofddorp. Daarom hebben we hier een huis gezocht."
Dat werd een huurhuis. "Na een jaar konden we dit huis met tuin aan Muiderbos kopen. We wonen hier nu negen jaar en zijn super tevreden. Met alles. Het vrije uitzicht, winkelcentrum om de hoek en fijne buren. Het bevalt echt heel goed in Overbos."
"We werden heel vriendelijk ontvangen door de buren", kan Joyce zich nog herinneren. "We letten ook op elkaars huis. Als we een weekend weg gaan sturen we even een appje naar de buren en andersom gaat het net zo. José kan heel goed koken. Als hij paella maakt zeggen we tegen de buren 'geef even een bord aan over de schutting' dan krijgen zij ook een portie."
José mist Spanje wel. Vooral het leven op straat, even ontbijten in een barretje. Dat is er in Hoofddorp niet bij. Daarom hebben Joyce en José Spanje naar hun achtertuin gehaald. Zo kunnen ze het hele jaar door in hun Spaanse tuin zitten. "Met kerst komt er 25 man eten. Dan drinken we sangria in de tuin."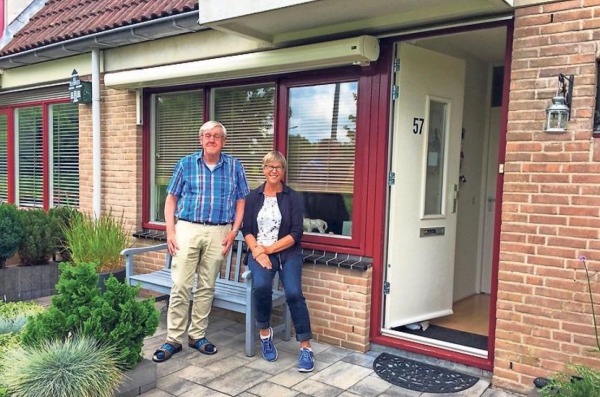 Alles wat je nodig hebt is om de hoek te vinden
Niels Smith uit Leiden en Trudy Smit uit Heemstede streken als eerste bewoners in 1985 neer in het huurhuis waar ze nog altijd wonen. Daarvoor woonden ze in een flat aan de Lutulistraat in Pax, dankzij het feit dat Trudy economisch was gebonden aan Haarlemmermeer. "Dat was een goede zet. Toenmalig CDA-wethouder Taco Cnossen heeft zich daar nog voor ingespannen. We hadden eerst een tweekamerappartement en toen er een kwam verhuisden we naar een driekamerappartement een paar deuren verderop."
Daarna werd naar Overbos verhuisd. Trudy: "Dit was een goede locatie. Een speeltuin in de buurt en de scholen vlakbij." Niels: "Winkelcentrum 't Paradijs moest nog worden gebouwd. Nu zit er ook een gezondheidscentrum en andere voorzieningen. Toen ik met pensioen ging overwogen we naar het oosten van het land te verhuizen, maar je hebt hier alles op een paar minuten lopen." Trudy: "We nemen de volle winkelwagen uit het winkelcentrum gewoon mee naar huis, dat scheelt een hoop gesjouw." Niels: "En dan breng ik hem terug vol oud papier en lege flessen."
"Bijna al onze vrienden en kennissen wonen in dit deel van het land. Het bevalt hier nog steeds heel goed", zegt Niels. Trudy: "We hebben ook heel lieve buren. De mensen zijn er voor elkaar. Ik werd gebeld door Piet hier in de buurt, hij was van de trap gevallen. Toen heb ik gezorgd dat hij naar het ziekenhuis werd gebracht."