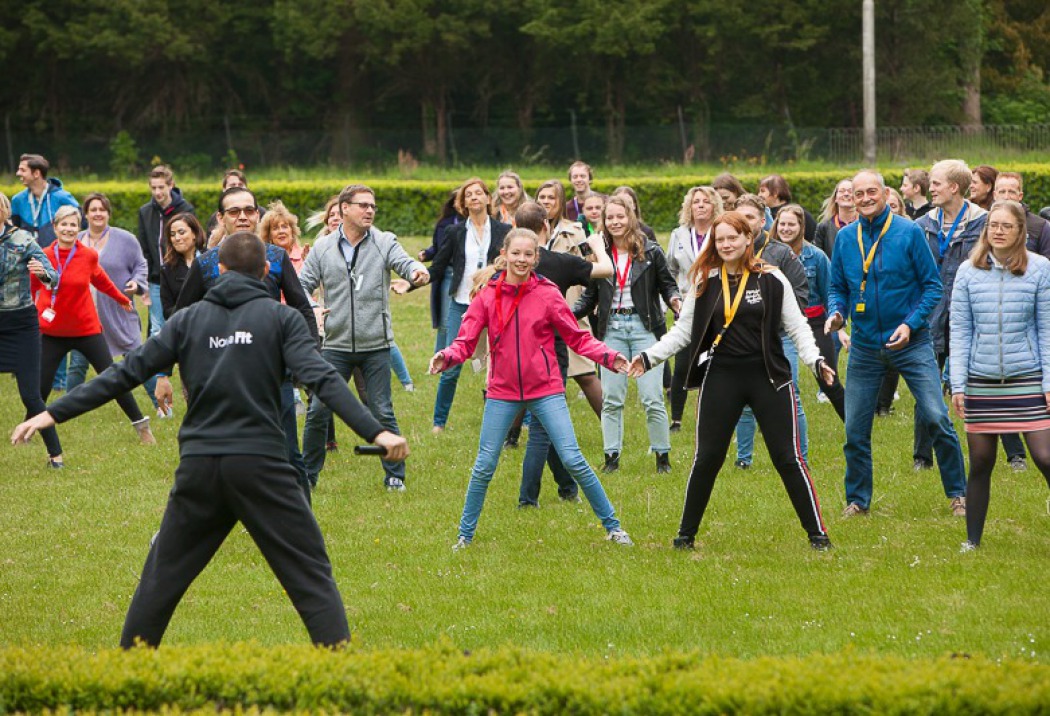 EN NU 19 \\ Tim van der Voord van Smart Makers Education
Sectie

EN NU // 22 Interviews
Gesprekken
Als programmamanager van Smart Makers Education werkt Tim van der Voord in samenwerking met onderwijs, overheid en bedrijfsleven aan het opleiden van wat we noemen 'Slimme Makers'. Mensen die de technologische mogelijkheden kunnen aanwenden voor grote maatschappelijke uitdagingen van nu en morgen. 'Als je de frisse inzichten van studenten combineert met de expertise en ervaring van het bedrijfsleven heb je een gegarandeerde win-win succesformule. Dat hebben we de komende tijd meer dan ooit nodig!''
Hoe beleef je dit moment?
Deze crisis laat zien hoe kwetsbaar we als mens zijn, een klein onzichtbaar virus dwingt onze moderne wereld op haar knieën. En dat te bedenken als je naar eerdere pandemieën in de geschiedenis kijkt dat dit misschien nog een relatief mild virus is. Dat baart mij zorgen voor de toekomst maar tegelijk hoopvol omdat we nu deze les mogen leren voor toekomstige generaties met relatief beperkte impact. Daarbij wil ik niet voorbij gaan aan het leed dat we wereldwijd zien, in het bijzonder voor degene die een dierbare hebben verloren in deze periode. Maar ik zie dat crisis als deze de vindingrijkheid van de mens aanwakkert en we ons razendsnel kunnen aanpassen aan de snelle veranderingen. Dat biedt mij hoop en geeft een bijzondere betekenis aan de beroemde quote van Darwin: "It is not the strongest of the species that survives, nor the most intelligent that survives. It is the one that is most adaptable to change".
"It is not the strongest of the species that survives, nor the most intelligent that survives. It is the one that is most adaptable to change"
Hoe pak je het vanuit je vakgebied op?
Ik werk als programmamanager van Smart Makers Education aan het opleiden van wat wij noemen 'Slimme Makers' in samenwerking met onderwijs, overheid en bedrijfsleven. Slimme makers zijn mensen die de technologische mogelijkheden kunnen aanwenden om slimme oplossingen te ontwikkelen voor maatschappelijke problemen. Daarvoor brengen we leerlingen, studenten, medewerkers bij elkaar om vanuit een gezamenlijk vraagstuk oplossingen te ontwikkelen met de moderne mogelijkheden van de technologie zoals data, 3d printen en virtual reality. We noemen dit Makathon evenementen of projecten met bedrijfsleven en onderwijs. Daarbij leggen we vaak verbindingen over disciplines heen. In Haarlemmermeer waren we bijvoorbeeld bezig met een Makathon voor slimme ideeën voor circulair- en geluidadaptief bouwen, daar heb je zowel de architecten, bouwers als ict- en dataspecialisten bij nodig. Het vraagt vooral ook dat je elkaars werkelijkheid leert kennen en ontdekt door ideeën te ontwikkelen en vooral met je handen te maken. Het gaat om elkaar ontmoeten, delen van ideeën en faciliteren van het onverwachte. Dat blijkt lastig om via online videoconferencing tools te creëren. In de afgelopen periode hebben we activiteiten moeten uitstellen en onze creativiteit moeten aanboren om te ontdekken wat wel kan en ik zie dat daar mooie dingen uit voor de toekomst uit ontstaan.
Het gaat om elkaar ontmoeten, het delen van ideeën en het faciliteren van het onverwachte.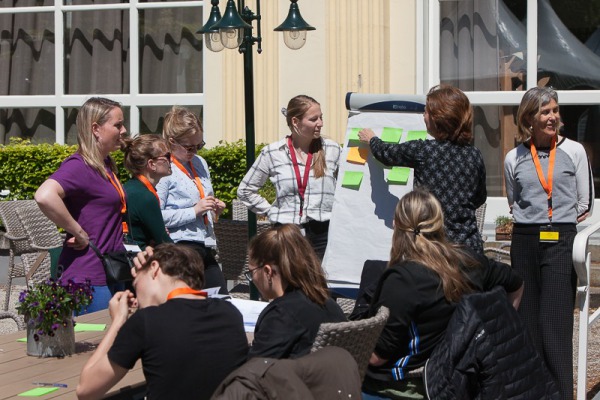 Wat zijn de dilemma's?
De onzekerheid en vaak ook onduidelijkheid over wanneer iets weer kan stelt ons wekelijks voor dilemma's. We organiseren een Makathon samen met PWN in Oktober, laten we deze doorgaan en vooral in welke vorm? Een ding wat duidelijk is dat de komende tijd anders zal zijn als alle voorgaande en een belangrijk beroep wordt gedaan op ons adaptief vermogen.
RESET: ga je straks bij voorkeur terug naar het 'oude' systeem of ga je het 'anders' doen?
Terug naar het oude is geen optie, dat zou respectloos zijn naar velen die in de afgelopen tijd persoonlijk leed hebben ervaren door het virus. Bovendien hebben we ook heel veel positieve effecten mogen ervaren, we komen als maatschappij dichter bij elkaar, praktische dingen als minder files en nog nooit was de lucht om ons heen zo schoon. We hebben ervaren dat moderne technologie ons ook kan verbinden en die zakenreis, vakantie naar een ver land of autorit misschien niet altijd nodig is. Mijn hoop is dan ook dat we ons adaptief vermogen aanwenden en werken aan een nieuw normaal waarin niet alleen het virus niet opnieuw de kop opsteekt maar ook we als maatschappij dichter bij elkaar komen en we beter gaan zorgen voor onze leefomgeving. Persoonlijk zal ik mij daar zeker voor inzetten vanuit onze visie voor het opleiden van Slimme Makers tot beperken van al die autoritjes die ik voor de crisis veel deed.
Hoe zie je de toekomst voor je, welke nieuwe opgaven wachten ons?
De crisis rondom het virus wordt opgevolgd door een economische crisis waarvan de gevolgen omvangrijk en nog lang niet duidelijk zijn, we staan nog aan het begin. Nu zitten we in een periode van solidariteit waarbij we elkaar helpen en de overheid bedrijven overeind houdt. Maar er komt een moment dat we ook moeilijke keuzes zullen moeten maken. Ik hoop dat we daarbij wat van die solidariteit behouden en onthouden wat echt belangrijk is, goed zorgen voor elkaar en onze leefomgeving.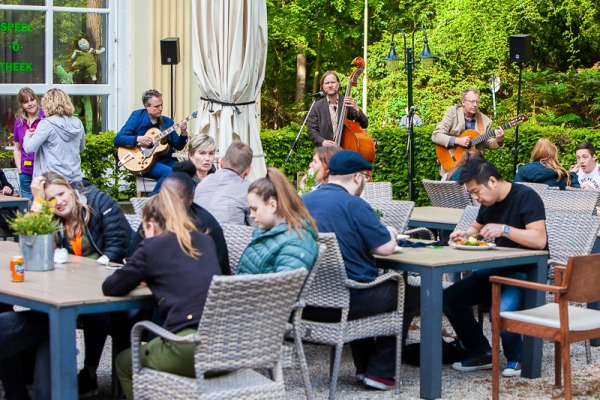 Nog nooit was een mbo beroep zo belangrijk als in de afgelopen periode
Deze crisis zal ook veel effecten hebben op de beroepen waar we studenten voor opleiden, nog nooit was een mbo beroep zo belangrijk als in de afgelopen periode en tegelijkertijd was de impact van technologie op beroepen nog nooit zo groot als daarvoor. We zien bijvoorbeeld winkeliers, restaurants en andere ondernemers springen op de 'online' wagen om zo toch te kunnen blijven doen waar zij goed in zijn. We gaan dus nu versneld toe naar een wereld van een combinatie van online en offline winkelen. De komende tijd zal een groot beroep doen op het adaptief vermogen van deze branche en ook grote gevolgen hebben voor het beroep van verkoper. Gelukkig zie ik dat onderwijs en bedrijfsleven daarbij samen optrekken zoals de detailhandel opleiding van het Nova College samen werkt met centrum Haarlem om die nieuwe ervaring van online en offline winkelen versneld te realiseren. Uiteindelijk zal deze crisis tezamen met technologische vooruitgang grote impact hebben op alle sectoren en beroepen. Het is daarbij van essentieel belang dat onderwijs, overheid en bedrijfsleven samen optrekken en het adaptief vermogen aanwenden om te voorkomen dat er een mismatch ontstaat.