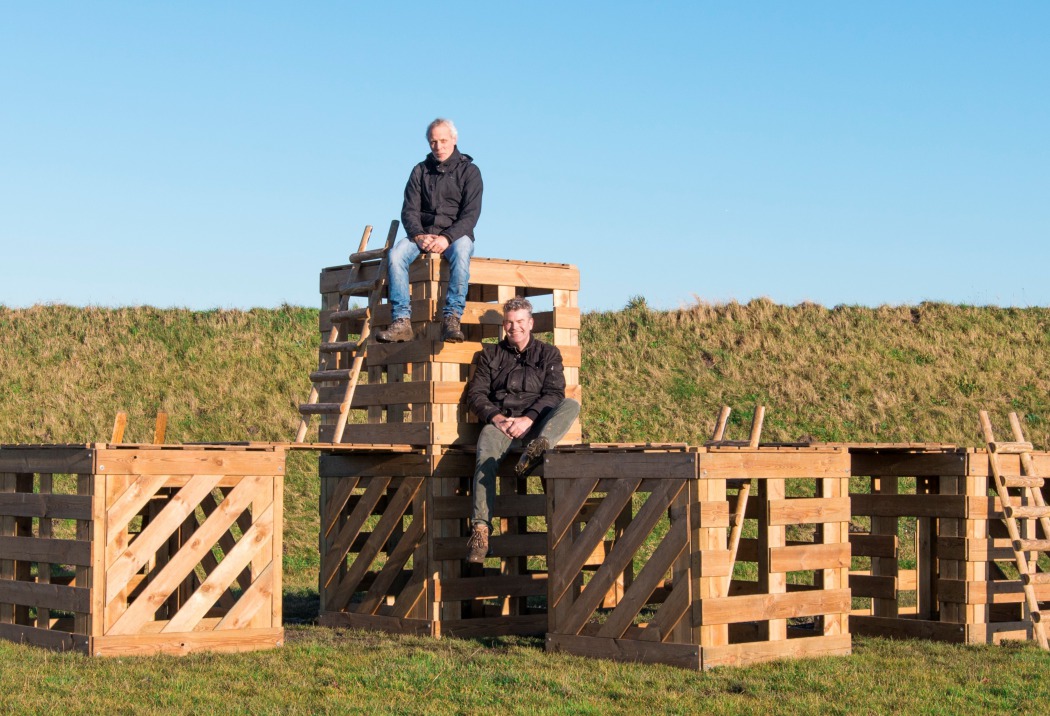 EN NU 13 // Strateeg Bas van Haastrecht
Sectie

EN NU // 22 Interviews
Gesprekken
Bas van Haastrecht is oprichter van This is Why en staat voor de overtuiging dat er in alle strategische keuzes ruimte moet zijn voor persoonlijke inbreng. Mensen projecteren wie ze zijn in wat ze doen. Waar Bas voor staat kun je meelezen in zijn En NU?
Hoe beleef je dit moment?
Als complex. Enerzijds omdat het laat zien dat er allerlei vraagstukken zijn die met elkaar samenhangen en elkaar beïnvloeden. Je kunt de coronacrisis niet los zien van hoe we allerlei systemen hebben ingericht. Wat we nu vitale beroepen noemen, zijn de beroepen die al langere tijd ondergewaardeerd zijn. We hebben 'met z'n allen' het economische denken heel belangrijk gemaakt. Dit louter economisch denken staat nu steeds meer ter discussie. Anderzijds vind ik het complex omdat diezelfde economie nu grotendeels op z'n gat ligt en ik denk dat de impact daarvan nog lang voelbaar zal zijn. Als we dat niet op orde krijgen, zullen mensen minder ontvankelijk zijn om andere vraagstukken op te pakken. Dan zakken we een beetje omlaag in de pyramide van Maslow.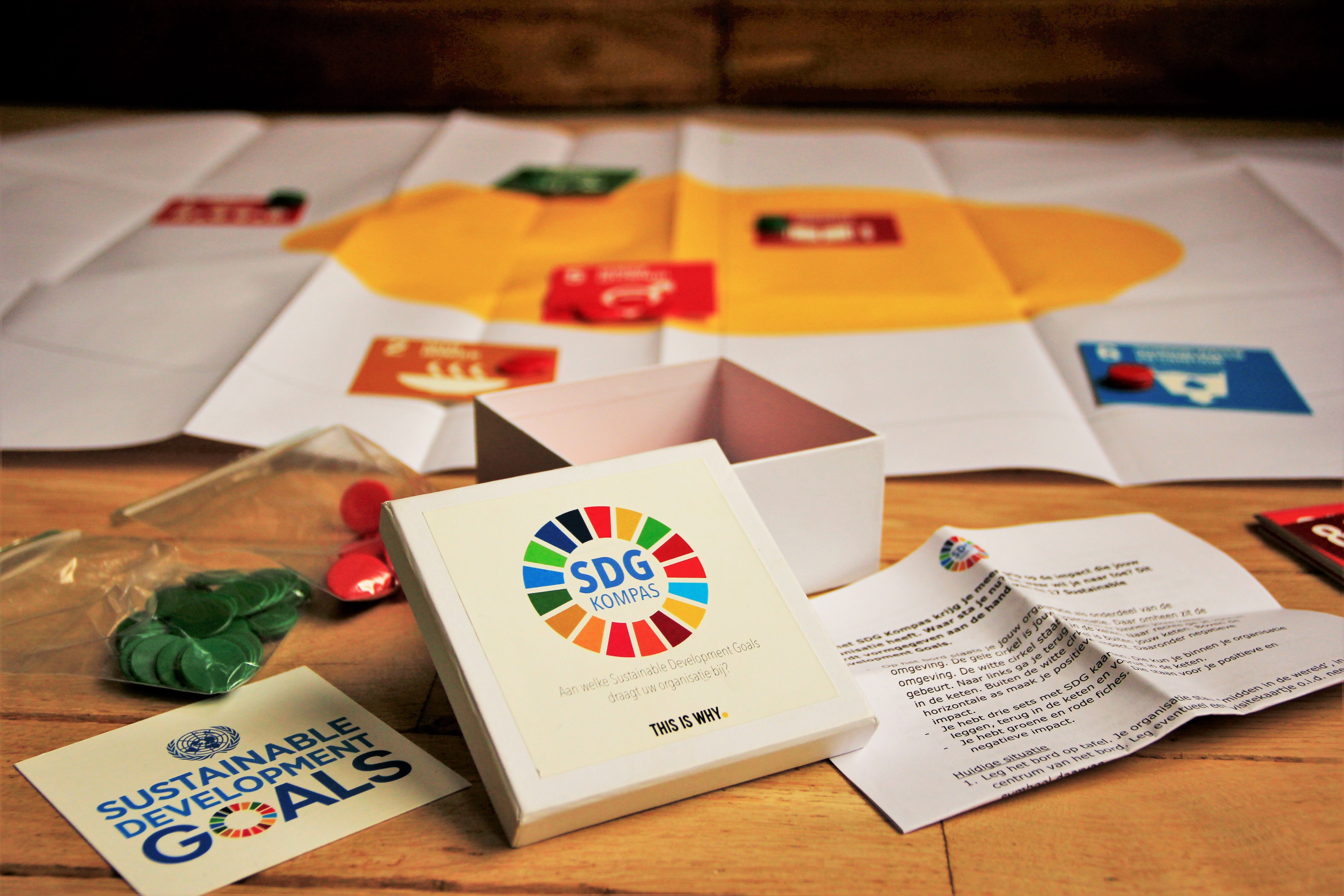 Hoe pak je het vanuit je vakgebied op?
Dat zijn twee vakgebieden. Ik probeer vanuit mijn rol als adviseur op het vlak van duurzaamheid met This Is Why al langere tijd dat begrip 'duurzaamheid' hoger op de agenda te krijgen en ook de integraliteit ervan te laten zien. Dat doe ik onder andere met de 17 Sustainable Development Goals, of Werelddoelen, zoals die door de Verenigde Naties zijn vastgesteld. Mijn aanpak hierin verandert nu niet. Ik verwacht nu alleen wel meer gehoor voor dit soort onderwerpen (mits ook die economie weer weet op te krabbelen). Binnenkort hoop ik een campagne te kunnen starten die aan de hand van die Werelddoelen laat zien wat er binnen de gemeente Haarlemmermeer allemaal al gebeurt op groen en sociaal vlak. Dit is bedoeld om tot verdere verduurzaming te inspireren. De start van die campagne hebben we overigens wel wat naar achter geschoven in verband met deze coronaperiode.
Welke offers zijn we bereid te leveren om een volgende crisis als deze te voorkomen? Hou bouwen we betere buffers?
Naast mijn advieswerk ben ik sinds dit jaar ook ondernemer in Palènpa Huttenbouw. We maken hutten van palen en panelen die kinderen zelf in elkaar kunnen zetten. Telkens opnieuw. Het is een soort Lego van hout. Ons idee was om dit in eerste instantie te verkopen aan campings, buitensportbedrijven, zomerkampen en zulks. Allemaal bedrijven die nu stil liggen en straks, wanneer ze weer open gaan, voorzichtiger met hun geld om zullen gaan. Dat is dus een fikse tegenvaller, maar ook een nieuwe uitdaging. Daarom zijn we op dit moment bezig om onszelf opnieuw uit te vinden en andere businessmodellen te zoeken, bijvoorbeeld door onze hutten te verhuren.
Wat zijn de dilemma's?
Heb je even? Welke offers zijn we bereid te leveren om een volgende crisis als deze te voorkomen? Hou bouwen we betere buffers? In de zorg, in de portemonnee van ZZP-ers, bij kwetsbare mensen. Hoe voorkomen we dat we vanuit een soort van paniek onszelf op slot zetten en er meer polarisatie komt? Hoe zorgen we dat al die vaak nog kleine initiatieven die bezig zijn om nieuwe systemen te ontwikkelen, nu niet omvallen? Denk aan sociale ondernemingen die per definitie weinig financiële reserves hebben omdat ze maatschappelijke impact voorop zetten. Hoe zorgen we voor een gezondere balans tussen ecologie en economie, ook als de economie tegenzit? Et cetera, et cetera.
RESET: ga je straks bij voorkeur terug naar het 'oude' systeem of ga je het 'anders' doen?
Anders dus, daar ben ik al de nodige tijd mee bezig. Deze crisis is mijns inziens een soort druppel die de emmer van systeemfouten heeft doen overlopen. Het was allang tijd om dingen anders te gaan doen, nu zal er hopelijk meer urgentie gevoeld worden om ook echt tot actie over te gaan. Maar ook hier zit weer een dilemma: hoe lang moet deze crisis duren om tot positieve verandering te leiden?
Hoe lang moet deze crisis duren om tot positieve verandering te leiden?
Hoe zie je de toekomst voor je, welke nieuwe opgaven wachten ons?
Dat zit voor mij in woorden als integraliteit, balans, samenhang en verbinding. We hebben een wereld gecreëerd waarin te veel dingen in kleine stukjes zijn verdeeld. Het is allemaal gefragmenteerd. Hierdoor zien we het geheel niet meer en kunnen 'dingen' te makkelijk en te lang escaleren. En achteraf zeggen we dan dat het niet de bedoeling was. De belangrijkste opgave is denk ik dat we zowel individueel als collectief de menselijke maat weer weten te vinden. Waarbij we ons realiseren dat de mens onderdeel is van het geheel dat planeet aarde heet. En dat we daar maar eentje van hebben.
En voor wie nog meer wil lezen over This is Why, Bas zijn werkwijze en de betekenis van bedrijven voor een betere wereld, de website is een aanrader!
www.thisiswhy.nl Meer interesse in het bouwen van hutten? www.palenpa.nl