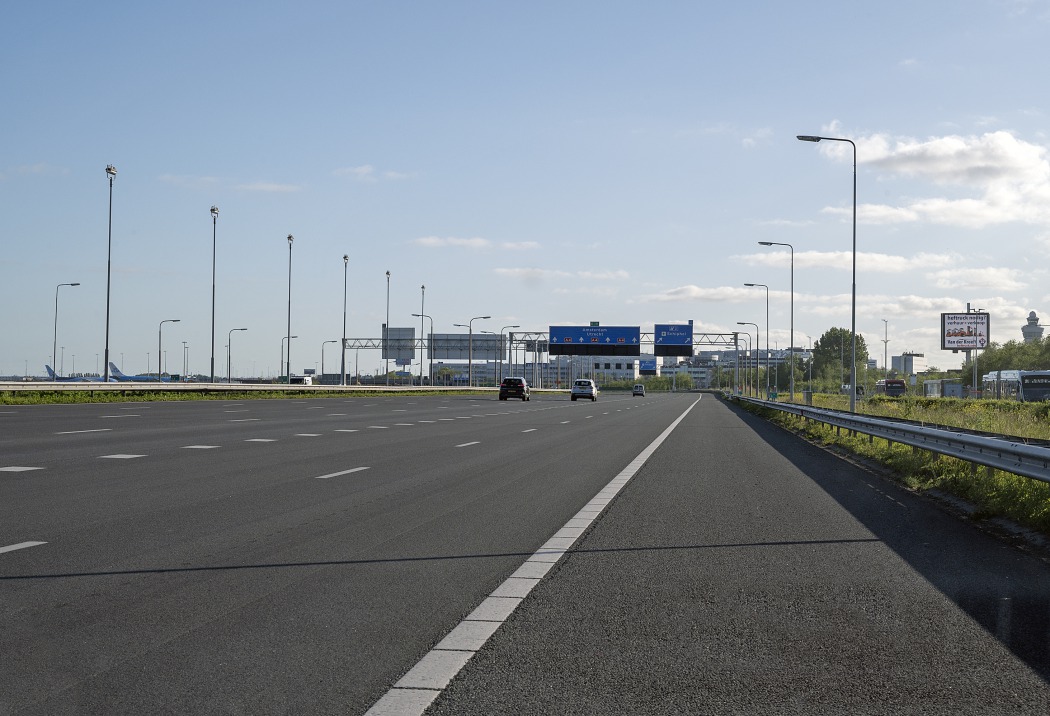 Column Vervoersarmoede // Masterstudent Michelle van Ardenne
Sectie

Mobiliteit
Wegen naar Welzijn
De duurzame mobiliteitstransitie vergt tijd en inspanning van alle lagen in de samenleving. Om te willen verduurzamen als samenleving moeten we af van al die vervuilende benzine auto's, moeten meer mensen gaan fietsen en lopen en moeten we misschien wel gaan nadenken of we nog wel zoveel willen reizen.
Niet voor iedereen is het even makkelijk om deze gevraagde veranderingen door te voeren in zijn of haar leven. Er zijn groepen voor wie die vervuilende benzineauto het enige vervoersmiddel is naar werk, omdat er nou eenmaal geen bus richting Maasvlakte 2 gaat. Ook zijn er mensen die nooit hebben leren fietsen, wat de straat er erg gevaarlijk doet uitzien als ze dat wel proberen.
Ook deze mensen hebben een duurzame reisoptie nodig om de locaties te bereiken waar hun dagelijkse activiteiten zich plaatsvinden. Want mobiliteit is niet een doel op zich, het dient als een middel dat het participeren in activiteiten op verschillende locaties mogelijk maakt. En niet iedereen kan nou eenmaal werk vinden om de hoek, of heeft een vriendschappelijk band met de buurt.
Hoe kunnen wij als ontwerpers van de buitenruimte er voor zorgen dat we niemand uitsluiten van het participeren in activiteiten in de samenleving, terwijl we wel iedereen laten reizen op een duurzame manier. Deze vraag houdt mij bezig in mijn afstudeerproject over 'transport-related social exclusion', ook wel vervoersarmoede genoemd.
De belangrijkste vraag van dit moment is: Wie ondervinden er nadelen in het huidige systeem, en hoe worden deze nadelen ervaren?
Want iemand kan volgende het CBS vervoersarm zijn, maar misschien wordt dit helemaal niet zo ervaren, omdat die persoon een groot sociaal netwerk heeft in de buurt die helpen als nadelen zich voordoen. Het analyseren en uitwerken van zulke anekdotes geeft ontwerpers en beleidsmakers de kans een duurzaam mobiliteit systeem te ontwerpen wat wel inclusief is voor iedereen. Hierbij vind ik dat de focus moet liggen op de verbinding tussen bewoners en ontwerpers, en het begrijpen van de perspectieven van de doelgroep. De onzichtbare problemen zijn vaak urgenter en impactvoller dan de problemen op de oppervlakte van de samenleving dobberen.
Mijn vraag aan jullie is hoe deze verbinding tussen ontwerpers en burgers gemaakt kan worden? Hoe kunnen wij leren begrijpen wat er speelt in de hoofden van de mensen van wie wij de ruimte voor hun voordeur ontwerpen? En hoe zorg ik er voor dat ook zij kunnen participeren in de samenleving met de nieuwe duurzame innovaties die ik als ontwerpen een plek geef in de buitenruimte?
Michelle van Ardenne, Masterstudent EIT