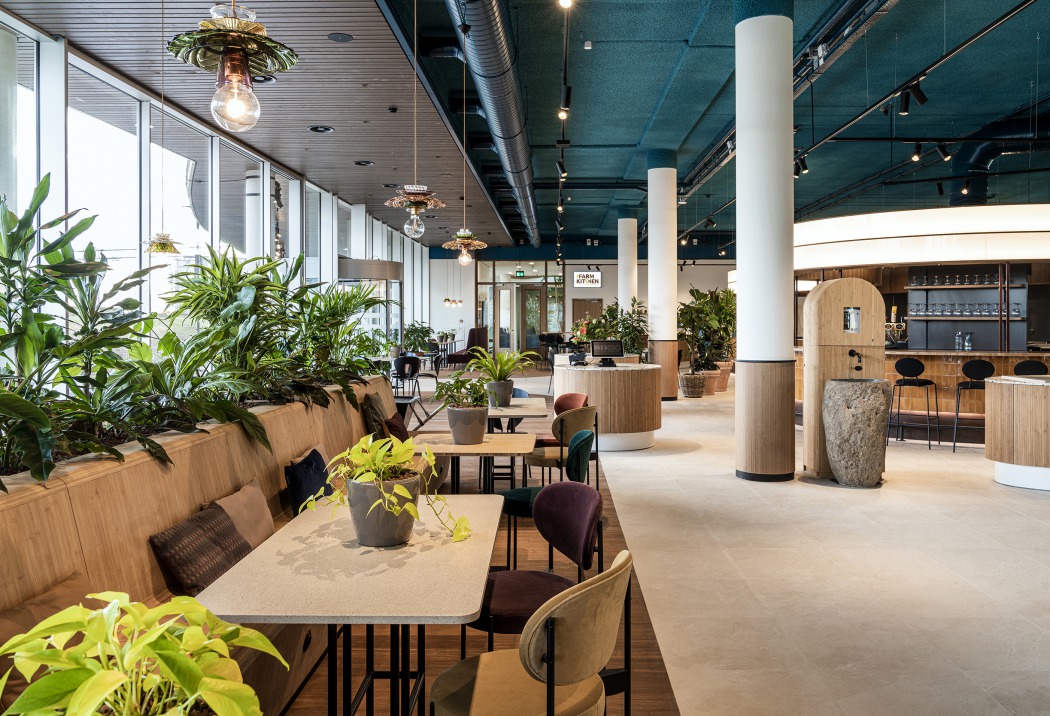 Honderd gratis maaltijden als lichtpunt voor een ander
Sectie
Het restaurant The Farm Kitchen, van groente chefkok Jonathan Karpathios en zijn zakelijk partner, visionair ondernemer, Xander Meijer, is geopend. In het gebouw Pharos, dat is getransformeerd naar een gezonde kantoorlocatie met een restaurant dat het aansluit bij de filosofie van het gebouw: gezond en duurzaam.
Circulaire transformatie naar gezond gebouw
Pharos is een innovatief, sustainable 'state of the art' gebouw, een toonbeeld van circulaire economie. Het gebouw, naast het station Hoofddorp, bestaat naast hoogbouw ook uit vijf verdiepingen laagbouw. Bij de herontwikkeling van het gebouw (ooit gebouwd in 2004) speelde stress een grote factor, of eigenlijk het verminderen en voorkomen ervan. Cairn Real Estate heeft bij deze herontwikkeling vol ingezet op een gezond binnenklimaat. Dit is te zien aan een aan de daglichtcyclus aangepaste verlichting, het gebruik van gezonde en duurzame materialen, veel groen, gevitaliseerd water, ruimtes om samen te komen en werkelijk even te 'ont'moeten en natuurlijk: heel lekker eten dat ook nog eens gezond is.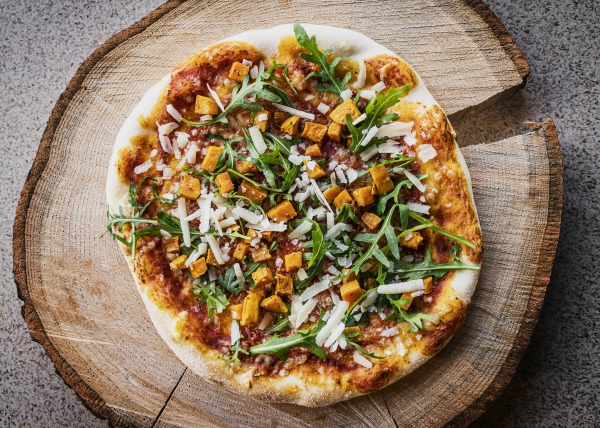 The Farm Kitchen
Pharos blijkt een perfecte match met Jonathan Karpathios. Als co-founder van The Farm Kitchen (circulaire keuken waar de oogst van het land direct wordt verwerkt tot lekkere maaltijden) en iemand die zich breed inzet om onze voedselketen te verbeteren adviseert deze zelfbenoemd ambassadeur van de natuur verschillende organisaties in duurzaamheid en geeft lezingen over hoe wij anders kunnen kijken naar onze aarde. Met The Farm Kitchen werkt Jonathan samen met lokale (regeneratieve) boeren die die zich ook inzetten voor het herstellen van de bodemkwaliteit en samen willen werken met de natuur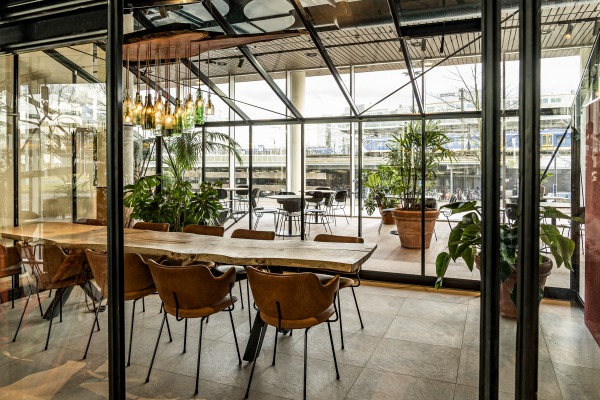 Lighthouse
Pharos viert de opening van dit gebouw met het 'Lighthouse Festival'. Lighthouse betekent vuurtoren en dit gebouw moet een baken gaan worden voor de omgeving. Het is meer dan alleen een 'kantoortuin', maar een plek waar iedereen welkom is en mensen samen kunnen komen om met elkaar en de omgeving in verbinding kunnen komen.
Het Lighthouse Festival is een ander festival dan we kennen, uiteraard. In deze tijd geen feestelijke opening met veel mensen en een mooi live programma. Maar Pharos komt met een mooi alternatief. Op het gebouw staat 'word art', een mooie boodschap om mensen te laten glimlachen. Het is een gedicht van Justin Samgar (creatie door The Citydressers en licht door VRF). De 19e verdieping is voor een groot deel kleurig verlicht, om zo ook van veraf een lichtpunt in de duisternis te zijn. En er komt een expositie in de ronde punt van het restaurant.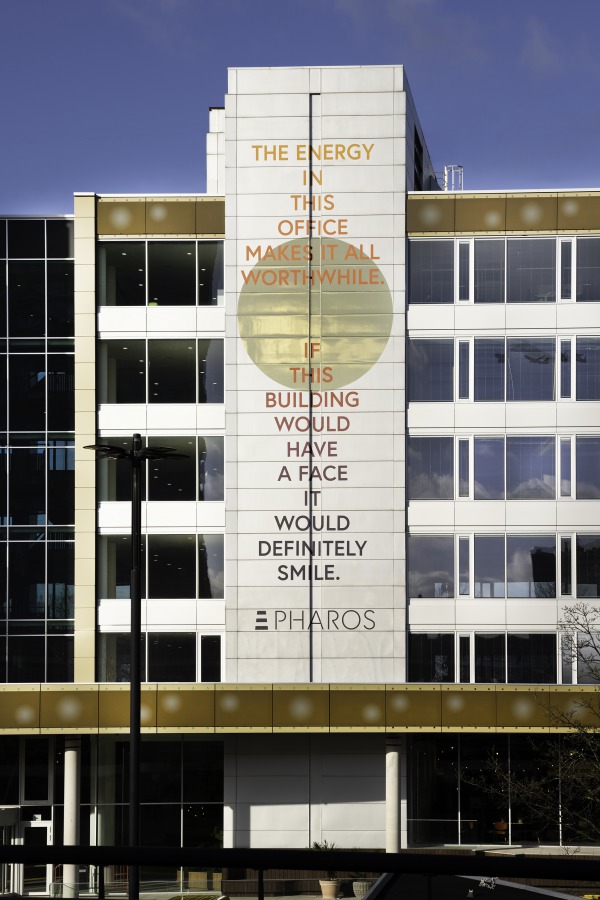 Restaurant The Farm Kitchen gaat als onderdeel van het Lighthouse Festival ook zijn steentje bijdragen. Jonathan en zijn team willen een lichtpuntje bieden aan mensen die het zwaar hebben. Dat doen ze door iedere vrijdag 100 maaltijden gratis aan te bieden aan mensen die wel een gratis overheerlijke en gezonde hap kunnen gebruiken. No strings attached. Het enige wat ze vragen is om het zelf op te komen halen (dit kan op een veilige manier uiteraard).
Oproep van restaurant The Farm Kitchen
Help The Farm Kitchen om mensen uit de buurt te bereiken. Kom op vrijdag tussen 16.00-17.30 uur langs en haal een maaltijd op voor je moeder, de buurvrouw of voor jezelf. Vertel het door en maak een ander blij met een persoonlijk moment en de verrassing van een gezonde maaltijd. Ze bieden deze maaltijden iedere vrijdag (t/m 21 maart 2021) aan. Daarnaast nodigen ze mensen uit om op dinsdag of donderdag tussen 16.00-17.30 uur binnen te komen lopen, dan hebben we een heerlijke slice Power Pizza of een warm soepje die wij aanbieden om te proeven."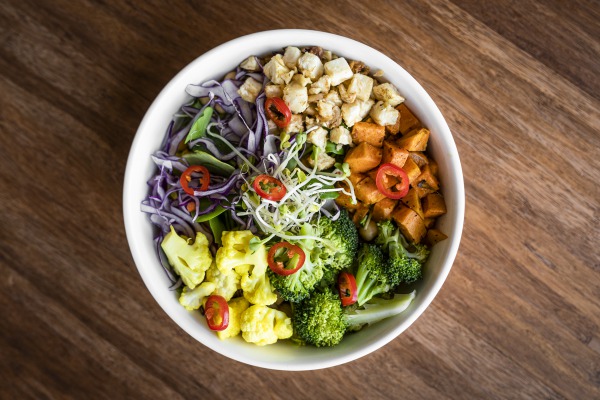 Kom in beweging
Doe jezelf een plezier en neem de mooie route naar dit restaurant. Pak die 10.000 stappen of meer, geniet van ons erfgoed, loop via de Geniedijk naar het station en: bestemming bereikt! De Geniedijk loopt van Vijfhuizen naar Aalsmeer, dwars door Hoofddorp, onderbroken door de spoorlijn. De Geniedijk is wereldberoemd, want als onderdeel van de stelling van Amsterdam benoemd als werelderfgoed van UNESCO.
Werkruimte
Mocht je als ondernemer interesse hebben in een werkruimte in Pharos, neem dan contact op met 1530 Real Estate (smits@1530.nl) of CBRE (christian.henry@cbre.com).