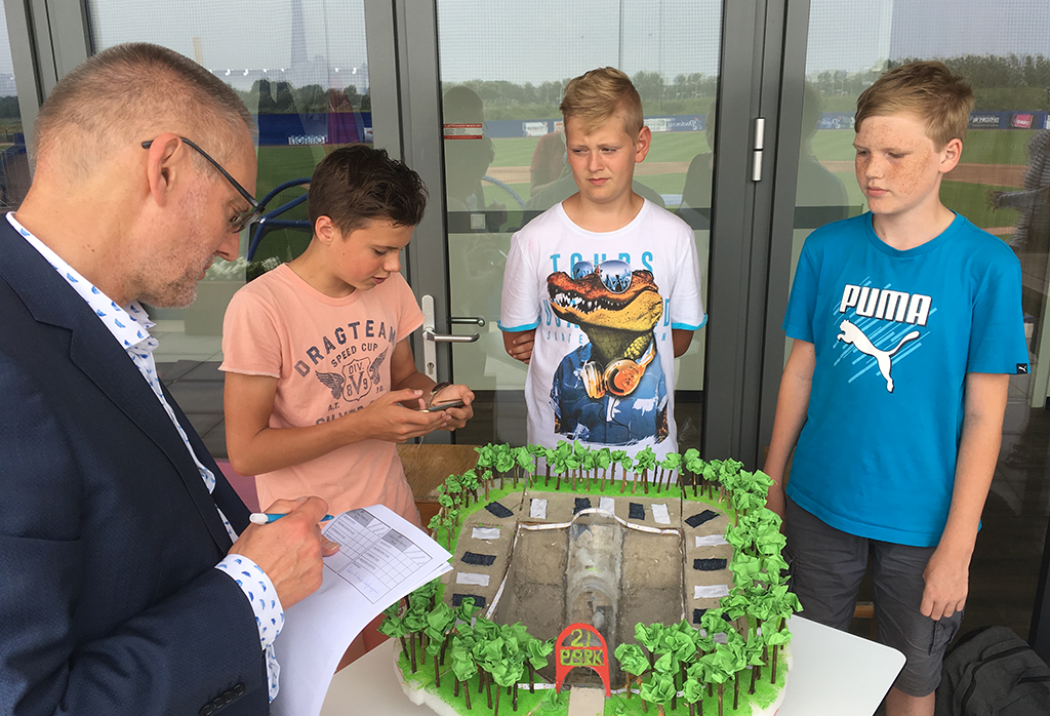 Unieke entrees voor het Park van de 21ste eeuw
Sectie

Ontwerpen
66 jongeren namen de rol van (landschaps)architect op zich.
De jongeren verdiepten zich in een opgave en een visie op het vraagstuk: ontwerp een unieke entree voor een in- en uitgang naar keuze die duidelijk herkenbaar is en past bij de identiteit van de Haarlemmermeer en PARK21. Tessel van Toorn van PARK21 was de opdrachtgever van dit project.
PARK21 wordt hét park van de 21e eeuw: een bijzonder polder-park met veel ruimte voor groen en recreatie. Een plek waar mensen uit de polder en uit de regio op afkomen voor vertier en vermaak, rust en ontspanning. Voor de verschillende in-en uitgangen van PARK21 wil de gemeente Haarlemmermeer graag een uniek vormgegeven entree.
Vanuit het programma van eisen van de opdrachtgever, werd rekening gehouden met onderstaande kaders:
De entree(s) zijn een duidelijke 'ingang/uitgang' van PARK21.
De entree past bij de ontwerpvisie van het park; het lagenconcept van PARK21: polderlaag, parklaag en leisurelaag.
Het ontwerp speelt in op het concept/verhaal van PARK21: Het logo van PARK21 vertelt het verhaal van het drooggemaakte meer / de polder / NAP. En: God created the world but the Dutch created Holland.
De entrees zijn herkenbaar en hebben een sterke identiteit.
De entrees zijn duidelijk verschillend van karakter. Dit komt tot uitdrukking in visie en ontwerpvoorstellen.
Het ontwerpvoorstel is ingepast in de omgeving en is afgestemd op aanwezige ruimtelijke kwaliteit.
Aan het ontwerp kan een extra functie toegevoegd worden zoals bijvoorbeeld een zit- en ontmoetingsplek of dat hier informatie over PARK21 op aangebracht kan worden zoals bijvoorbeeld parkregels.
Het ontwerp is duurzaam: technisch en ook wat betreft uitstraling.
De teams presenteerden de ontwerpvoorstellen op het terras van het honkbalstadion bij PARK21. De jury van experts, waaronder de wethouder Tom Horn, beoordeelden de ontwerpen van de teams. Een selectie van de beste ontwerpen die door de leerlingen zijn gemaakt krijgen een plaats op de expositie op de locatie van de Landschapstriënnale, De Kleine Vennep. De expositie was in de maand september 2017 te zien.
Opdrachtgever
PARK21
Thema's
Entrees, Landschap, Design, Concept, Identiteit, Duurzaamheid.