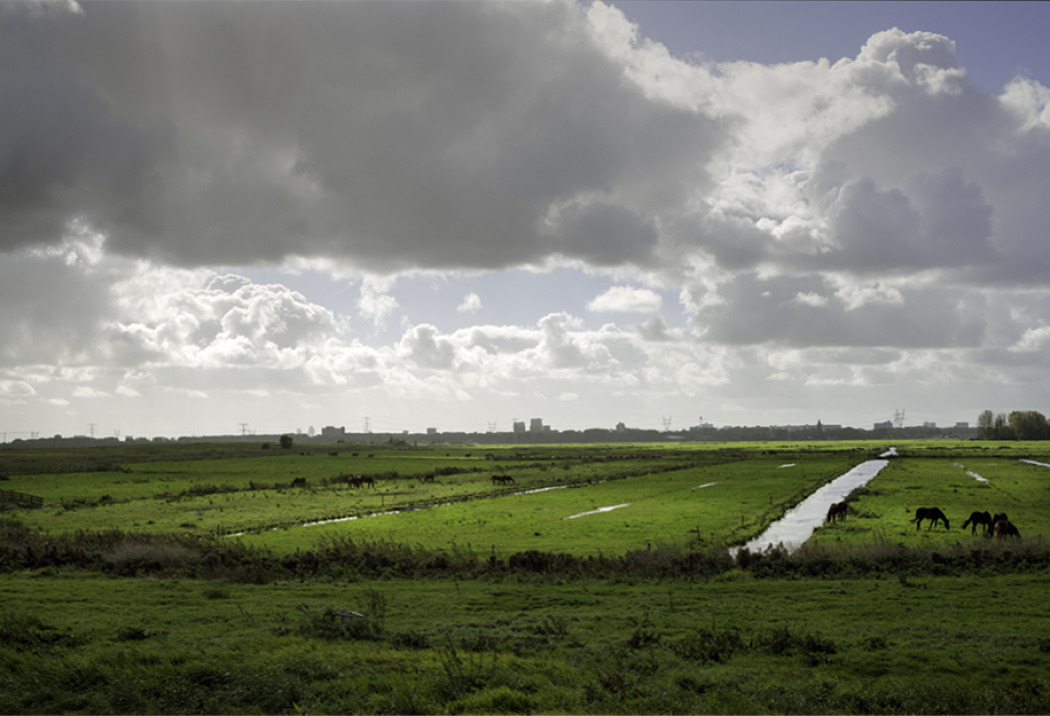 Introductie op de Safari door de MRA
Sectie

Theo Baart
Artikelen
MRA
Een introductie op de Safarireeks van het Podium voor Architectuur door Pieter Hoexum
Als ik op een formulier mijn woonplaats moet invullen, vul ik keurig 'Purmerend' in. Dat ís namelijk mijn woonplaats. Maar ik heb, zou je kunnen zeggen, meerdere paspoorten: ik ben lid van de bibliotheek in Purmerend, maar ook van de Openbare Bibliotheek Amsterdam (OBA) en trouwens ook nog, via een zogenaamd Adamnet-abonnement, van de Universiteitsbibliotheek van Amsterdam en van nog vele andere bibliotheken in Amsterdam.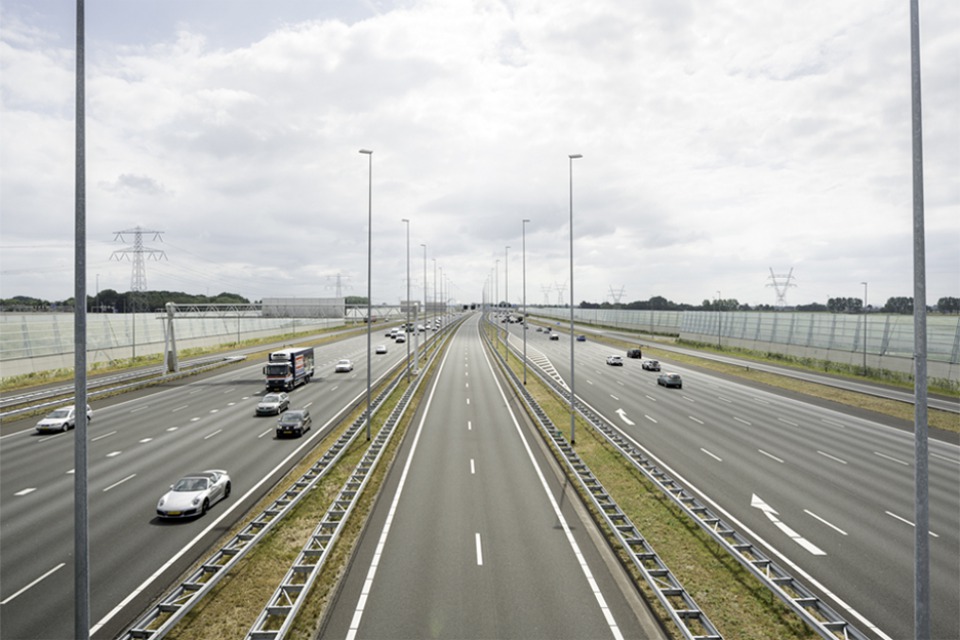 Ik kom ongeveer wekelijks in de Purmerendse bibliotheek en ongeveer maandelijks in de OBA, dat zo handig ligt bij het Centraal Station Amsterdam (ik kom sporadisch bij de andere bibliotheken). Een bezoek aan een concert in het Muziekgebouw aan het IJ, of een bijeenkomst in Pakhuis de Zwijger laat zich trouwens handig combineren met een bezoekje aan de OBA. De Amsterdamse culturele instellingen rond het Leidse- en Museumplein, zoals De Balie, de Stadsschouwburg, het Concertgebouw, de musea, liggen voor mij handig dicht bij elkaar. Sinds de Noord/Zuidlijn functioneert neem ik de bus en de metro naar de Vijzelgracht. Voor die tijd ging ik in eerste instantie met de bus naar het station en vandaar met de tram verder. Toen ik eens via een andere dan mijn gebruikelijke website de bustijden nakeek, zag ik dat beter de trein kon nemen (er is behalve een bushalte ook een treinstation om de hoek) en op station Lelylaan de tram naar het Leidseplein. Dat bleek inderdaad sneller.
Sinds deze zomer kom ik er dus bijna niet meer, maar vóór die tijd stond ik regelmatig op station Lelylaan op een tram of trein te wachten. Dat was lang niet altijd een pretje, integendeel. Als ik daar weer eens om half elf 's avonds in donker en kou op een trein stond te wachten, vroeg ik me steeds weer af: 'Wat doe ik hier eigenlijk?' Dat was natuurlijk retorisch bedoeld, maar ik kon het niet laten serieuzer over die vraag na te denken. Zo kwam ik na verloop van tijd tot een verrassende conclusie; er was goed beschouwd maar één antwoord mogelijk op de vraag wat ik daar, op station Lelylaan doe: ook daar 'woon' ik. Door mijn bijna rituele aanwezigheid daar, was het station tot mijn territorium gaan behoren, tot mijn leefruimte, mijn leefwereld... mijn 'streek'.
Hoe unheimlich station Lelylaan er ook vaak bij lag, het behoorde op de een of andere manier toch tot mijn heimat.
Als je vertelt waar je woont, heb je de neiging steeds verder in te zoomen: werelddeel, land, provincie, stad, wijk, buurt, straat, huis. Maar uitzoomen kan ook wel eens nuttig zijn. Dan zie je meestal, en zeker in mijn geval, hoe de plaats waar je woont deel uitmaakt van een opeenhoping van steden, een samenklontering... een agglomeratie. Ik zoomde steeds verder uit en ontdekte dat ik zo'n beetje midden in de 'Blauwe Banaan' woon.
De Blauwe Banaan is een agglomeratie van agglomeraties, zoals een melkwegstelsel uit planetenstelsels bestaat. In het geval van de Blauwe Banaan gaat het om een aaneenschakeling van steden die als een brede, gekromde baan ('banaan') loopt van Genua tot Manchester, via het Ruhrgebied, de Vlaamse Ruit en de Randstad. Op Wikipedia las ik dat het de Blauwe Banaan heet omdat de sociale wetenschappers van het instituut die de 'stedenboog' ontdekten, die boog blauw hadden gekleurd in hun studies over dit onderwerp.
Misschien is de Blauwe Banaan te groot om te kunnen zeggen dat ik er woon – simpelweg omdat ik bijvoorbeeld nooit in Genua of Manchester was. En áls ik er zou komen, dan kun je hoogstens zeggen dat ik die plaatsen bezoek. Mijn aanwezigheid daar zou, ook voor mijzelf, uitzonderlijk en ongewoon zijn, terwijl mijn aanwezigheid op station Lelylaan – en tegenwoordig dus ook station Vijzelgracht – juist gewoon is. Die is zelfs zo gewoon, dat ik moet toegeven dat ik daar in zekere zin woon.
De Blauwe Banaan is veel te groot om een woonplaats, een streek te kunnen zijn. Zelfs de Randstad is denk ik nét te groot om echt als (woon)domein te kunnen gelden. Het is te groot om als daily urban system en wellicht zelfs nog te groot om als weekly urban sustem te kunnen functioneren. Maar de zogenaamde Noordvleugel van de Randstad, of nog preciezer: de Metropoolregio Amsterdam (MRA) is voor mij ongeveer wel mijn (woon)domein.
Ik wil hiermee niet zeggen dat de binnenstad van Amsterdam (de Grachtengordel) de zon is waar mijn leven om draait. Juist niet eigenlijk. Ik wil alleen maar zeggen dat dat deel uitmaakt van mijn leefgebied. Ook Purmerend is niet zo'n 'zon'. Het punt is dat zo'n 'zon' juist ontbreekt. Ik kom vaak en graag in mijn plaatselijke boekhandel, het Leesteken, maar even vaak en even graag in verschillende boekhandels in Amsterdam.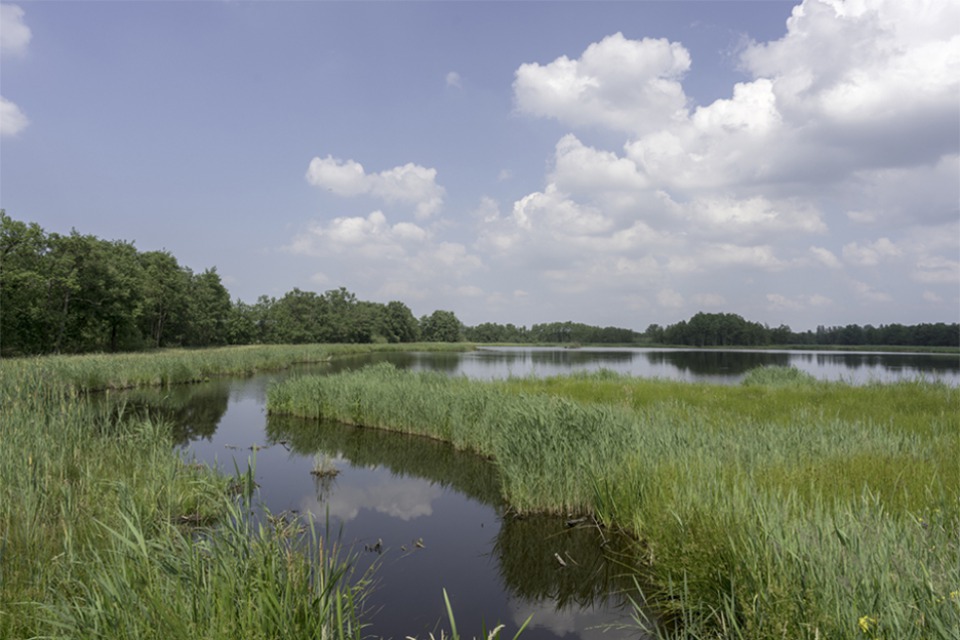 En als dit alles al te elitair klinkt: ik zit in de bus naar Amsterdam vaak met Ajax-supporters die naar een thuiswedstrijd van hun club gaan of daarvandaan komen. En als ik langs de bushalte bij mij om de hoek fiets of wandel, kan ik zien of en wat er in Amsterdam te doen is: soms staan er koningsdagvierders, of carnavalsvierders. Dan weer staan er bezoekers voor De Toppers in de Arena, of is er een Sensationfeest... Ik deel kortom mijn leefstijl of leefpatroon met vele anderen, met wie ik bovendien soms helemaal niets deel, behalve dat urban system. We gebruiken kortom het zelfde stedelijke 'systeem'... En toch ben ik huiverig te zeggen dat we inwoners zijn van de MRA.
De MRA is een bestuurlijk samenwerkingsverband, het is een bestuursorgaan. De MRA bestaat op papier, in theorie... Maar op papier kun je niet wonen – net zo goed als je in geouwehoer niet kun wonen. Als wonen iets is, dan is het wel praktisch en concreet. Veel praktischer en concreter krijg je het eigenlijk niet. En abstracter dan een 'bestuurlijk samenwerkingsverband' ook niet.
Voor mij werd de MRA concreet, en werd ik me überhaupt van bewust, tijdens het wachten op station Lelylaan. Ik begon mij steeds meer te interesseren voor de vraag op welke andere plekken zoiets abstracts als de MRA concreet wordt. Waar wordt het zo concreet dat je het kunt aan raken, of zelfs kunt vastpakken. Vanuit de hoogte gezien is de MRA een kaartje, een overzichtje; of het is een reeks cijfers en statistieken... Ondanks alles kan en moet je zelfs zeggen dat ik in de MRA woon... Maar waar woon ik dan? Ik wil weten waar mijn huis woont. Ik was dan ook blij met de uitnodiging van Podium voor Architectuur Haarlemmermeer en Schiphol en van fotograaf/onderzoeker Theo Baart, om mee te gaan op een aantal Safari's door de MRA: hoe ziet de MRA er in het wild, vanaf ooghoogte, uit?