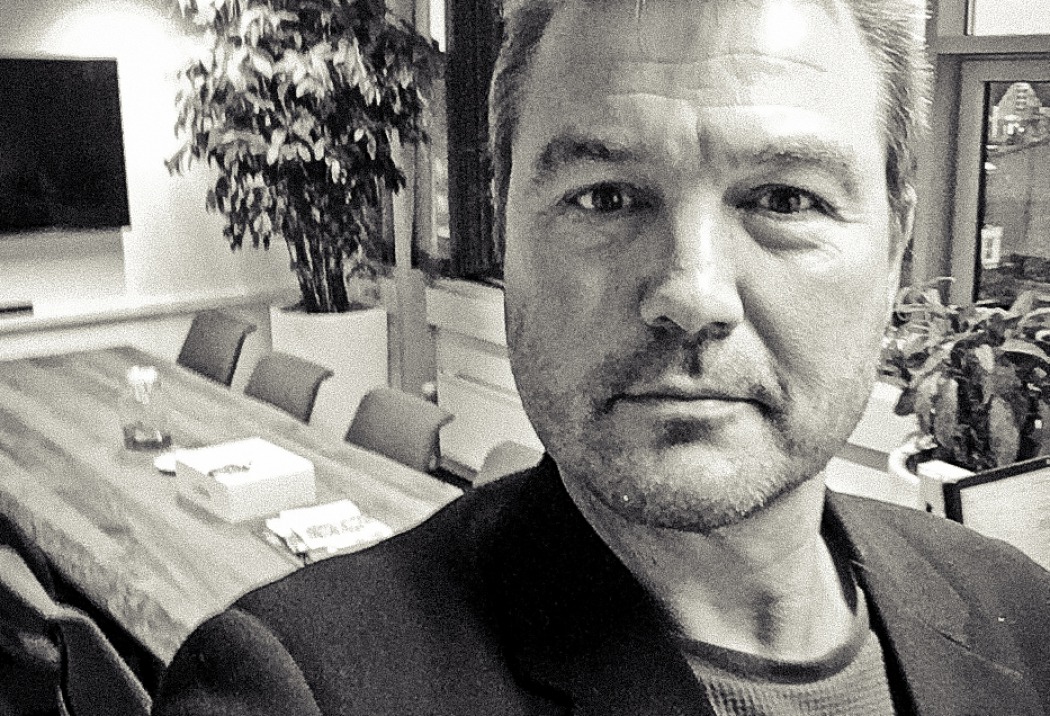 EN NU 11 // Directeur-Bestuurder Cultuurgebouw Arjen Davidse
Sectie

EN NU // 22 Interviews
Gesprekken
Arjen Davidse, directeur-bestuurder van het Cultuurgebouw, is een man met een lange historie in de cultuursector. Het virus heeft zijn (veilige) 'bubbel' nog niet bereikt, maar de gevolgen van de coronacrisis zijn al wel zichtbaar. Protocollen, thuiswerkend personeel, gesloten locaties en onzekerheid over de toekomst. Een grote uitdaging, waarbij veel coördinatie en behoefte aan samenhang bij komt kijken. Hoe pakt Arjen dit aan en hoe kijkt hij naar de toekomst? We vroegen het hem!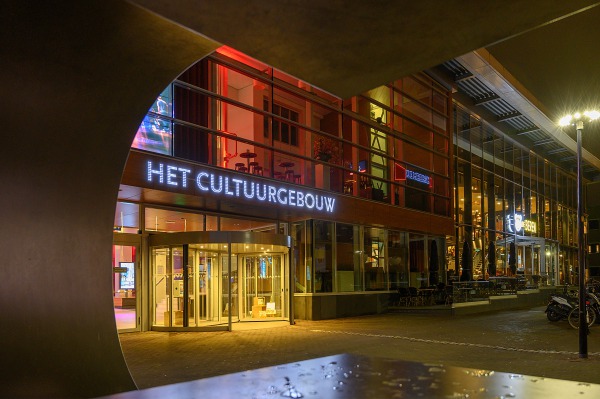 Hoe beleef je dit moment?
Het voelt eigenlijk nog steeds abstract. Het Coronavirus voelt met name als iets uit de media en nog altijd niet iets dat zicht- of voelbaar is in mijn directe omgeving. Het is simpelweg - en gelukkig maar - nog altijd niet heel dichtbij gekomen. Natuurlijk weet je dat het bestaat en dat het voor velen inmiddels vreselijke gevolgen heeft. Daarom neem je het uiteraard heel serieus. Maar het voelt bijna net zo abstract, ondanks de impact van alle maatregelen, als honger of oorlog ergens aan de andere kant van de wereld, die je ook alleen uit de media kent. En waar we trouwens nooit zo doortastend en eensgezind tegen in het geweer zijn gekomen als nu met deze toch echt heel veel minder ernstige kwestie, maar dat terzijde.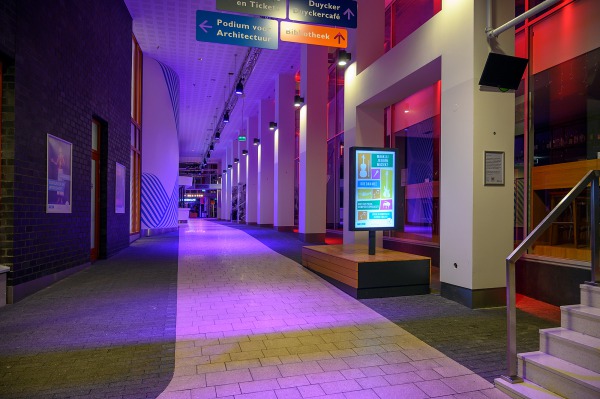 Hoe pak je het vanuit je ondernemer/bestuurder zijn op?
Dat is wel een uitdaging! Niemand heeft zoiets ooit eerder meegemaakt. Ik uiteraard ook niet. De taskforces, protocollen en scenario's buitelen over elkaar heen en het is mijn taak daar de 'overall' coördinatie in te voeren. Het gaat tenslotte wel om de banen van honderden mensen, het behoud van een enorme organisatie en daarmee ook het toekomstige aanbod van kunst & cultuur, maar ook de toekomstige mogelijkheden tot ontwikkeling en ontspanning voor een hele gemeente, oftewel voor duizenden en duizenden mensen. Kortom, een enorm verantwoordelijke job, waar uiteraard velen aan meewerken, en waarbij het o.a. mijn rol is steeds de samenhang en teamspirit te bewaken, ondanks dat iedereen nu feitelijk alleen thuis zit. Dit is echt een volstrekt nieuwe uitdaging en dat geeft, gek genoeg, ook weer enorm veel energie.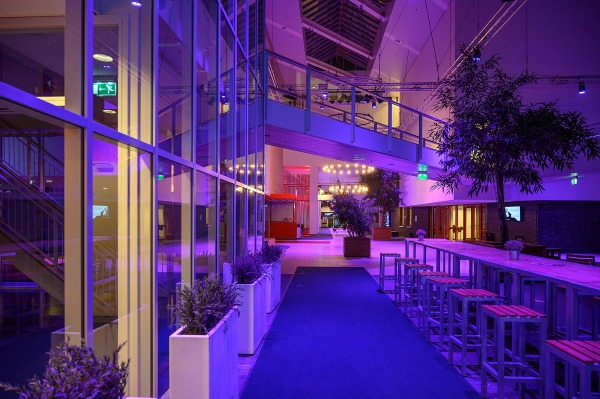 Dit zet opeens iedereen volledig op scherp en vraagt ook alle mogelijke creativiteit. Het resultaat zie je inmiddels volop.
Wat zijn de dilemma's?
Over bibliotheek, kunstencentrum en podium voor architectuur maak ik me eigenlijk niet zoveel zorgen. Die gaan straks weer open en vinden hun weg, ook in de nieuwe 'anderhalve meter- maatschappij', wel weer. Sterker nog, veel van wat ze nu, alternatief en online, ontwikkeld hebben, kan wel eens een blijvende aanvulling gaan zijn op hun toekomstige activiteitenpakket. Een geluk bij ongeluk, zeg maar. Wat betreft schouwburg en poppodium is de toekomst uiteraard nog volstrekt ongewis. Gaan mensen straks weer in een overvolle zaal staan of zitten? Mag dat überhaupt nog? Zijn er eventuele alternatieve scenario's denkbaar en blijft e.e.a. dan überhaupt nog wel rendabel? Op dit moment tast die hele sector eigenlijk nog volstrekt in het duister. Bij de vorige grote pandemie, de Spaanse griep in het begin van de vorige eeuw, zijn de theaters ook noodgedwongen twee hele jaren gesloten gebleven. Je moet daar werkelijk niet aan denken, want in zo'n lange periode valt natuurlijk echt alles om en is er daarna simpelweg geen theater- of muziekaanbod meer over. Of althans, er sterft zomaar een hele generatie uit. Ondenkbaar!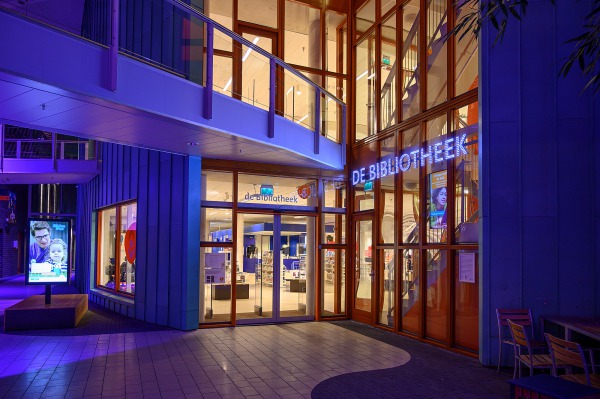 RESET: ga je straks bij voorkeur terug naar het 'oude' systeem of ga je 't anders doen ?
Natuurlijk zullen er nog lange tijd dingen anders blijven. Misschien zelfs wel voor altijd.  Concreet voor Het Cultuurgebouw, en eigenlijk voor de gehele economie, voorzie ik bijvoorbeeld het definitieve verdwijnen van cash geld. Iedereen, ook oudere generaties, krijgt nu ineens een crash course digitaal betalen en waarom zou dat ooit nog weer worden teruggedraaid?  En ook online onderwijs, online vergaderen en thuiswerken zullen straks waarschijnlijk hele normale verschijnselen blijven. We zullen waarschijnlijk toegaan naar een soort hybride vorm van hoe het voorheen ging en hoe het noodgedwongen momenteel allemaal gaat. Ik vind dat eigenlijk wel een mooi vooruitzicht.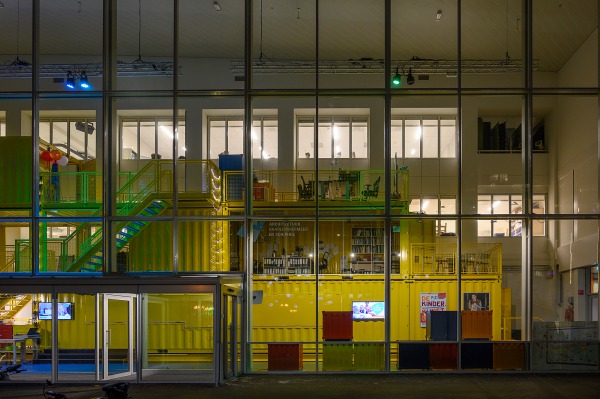 Hoe zie je de toekomst voor je, welke opgaven wachten ons?
 Het zou mooi zijn als dit alles ook op andere terreinen kan gaan zorgen voor een soort doorbraak. Structurele klimaatmaatregelen zijn straks hopelijk makkelijker te nemen nu we inmiddels het nodige al tijdelijk in gang hebben gezet. De herwaardering van veel uitvoerende beroepen en de groeiende afkeuring van zelfverrijking en egocentrisme mogen van mij uiteraard ook nog heel lang blijven. Maar het is misschien ook wat idealistisch om te denken dat straks ineens alles anders en beter gaat worden. Maar alle beetjes helpen natuurlijk!
Waar kunnen we jouw werk blijven volgen?