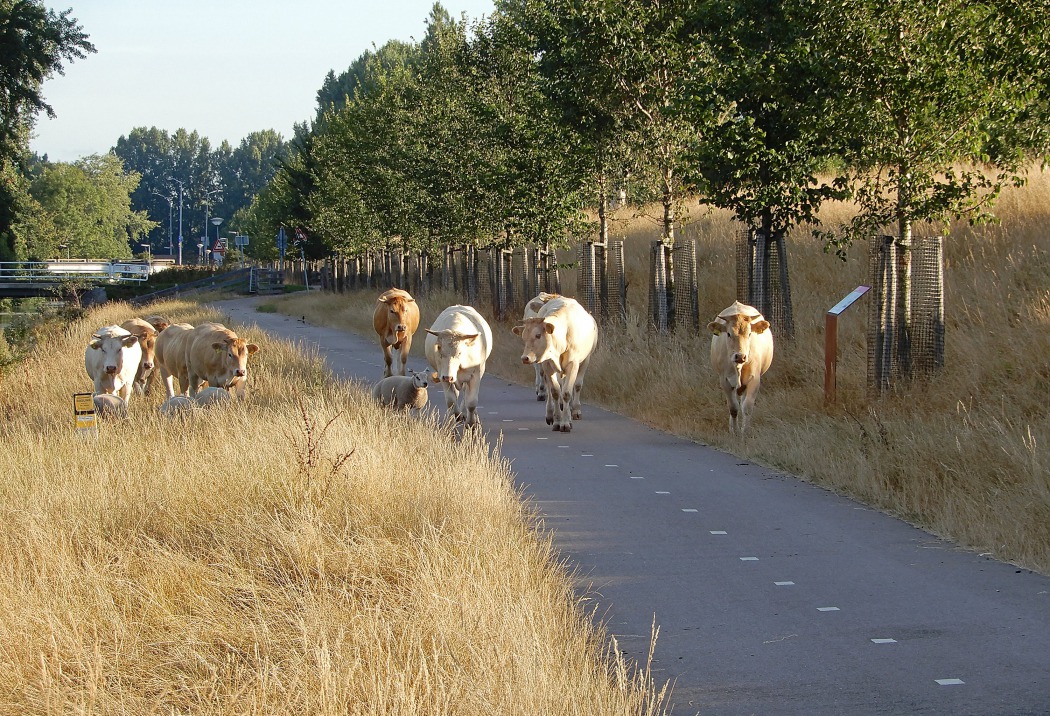 DWVDA | Dag van de Architectuur
Op 19 juni is de landelijke Dag van de Architectuur. De meeste van de programmaonderdelen zijn online te volgen, maar er is ook ruimte voor een individuele verwondering op de fiets.
1. BERICHTEN UIT DE METROPOOLREGIO
Kick-off podcastserie van Theo Baart
Theo Baart dacht dat hij in Hoofddorp woonde, een voorstad van Amsterdam. Maar hij kwam erachter dat hij in een metropoolregio woont en werkt. Maar wat is dat? Van een stad, een dorp of het platteland kan iedereen zich wel een voorstelling maken. Maar een metropoolregio?
In deze podcastserie van 7 afleveringen gaat Theo in gesprek met ontwerpers en beleidmakers over de opmerkelijke zaken die hij tijdens zijn tochten door Groot-Amsterdam heeft gezien. Nieuwsgierig zoekt hij naar de randen van de stad en bespreekt hij met zijn gesprekspartners diverse ruimtelijke vraagstukken.
2. INDIVIDUELE BELEVING
Een fietstocht vol verwondering van Tijs van den Boomen
Schrijver en stadsonderzoeker Tijs van den Boomen, tevens fanatiek fietser, ontwikkelt voor PvA een speciale fietsroute langs ongebruikelijke en vaak ongeziene locaties van de oostelijke route Schiphol, Badhoevedorp, Rijsenhout, Hoofddorp. Het is een kijkwijzer, een tocht gericht op verwondering over het landschap dat we met elkaar maken. Het zijn gebouwde-, ongebouwde- en begrensde locaties van verschillende schaalgrootte waar men normaliter aan voorbij gaat en die aandacht verdienen. De locaties krijgen een korte beschrijving.
De route krijgt een download en een kaart, beschikbaar vanaf de Dag van de Architectuur op 19 juni.
Tijs van den Boomen is gespecialiseerd in stedenbouw en infrastructuur, in de wijze waarop mensen het publieke domein gebruiken. Van den Boomen keert altijd terug naar de straat en de menselijke maat: wat betekenen alle woorden en goede voornemens op ooghoogte? Het gaat hem om alledaagse plekken waar je zonder toestemming van voorlichters of beveiligingsbeambten terechtkunt, om de plekken waar je burgerschap voldoet als entreebewijs.
3. AUDIOTOUR
Fort van Hoofddorp en Stadscentrum Hoofddorp
U kunt luisteren naar twee tours. Eentje is door het Fort van Hoofddorp, de ander door het Stadscentrum van Hoofddorp. Beiden beschrijven beelden hetgeen je ziet. Functie en historie worden benoemd.