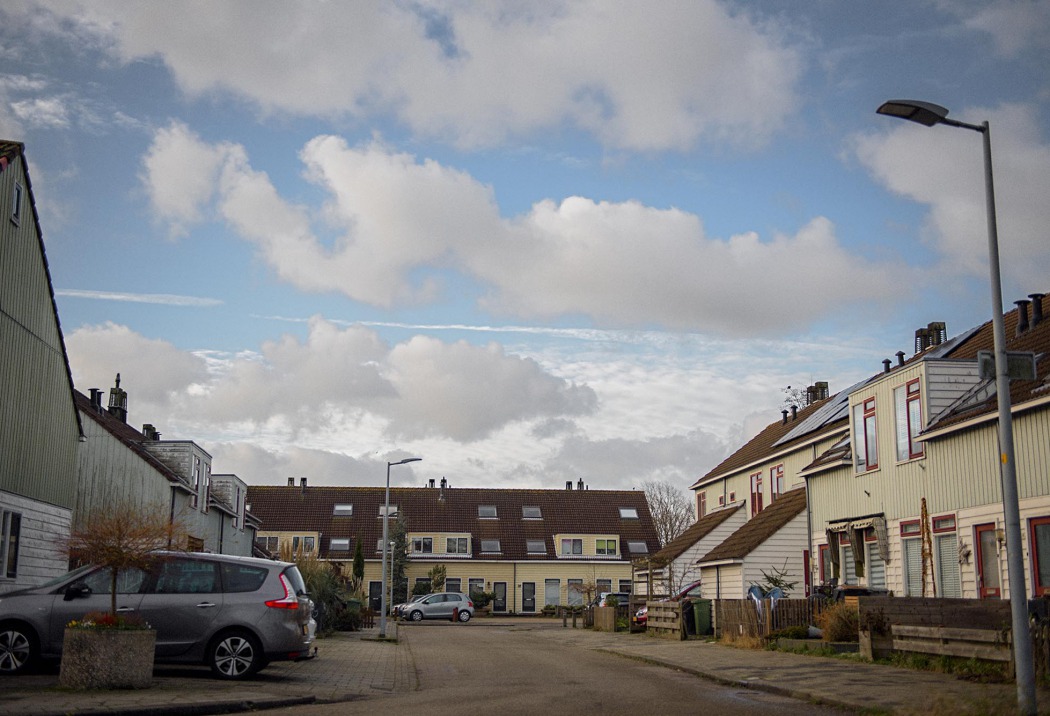 In gesprek met Milad Pallesh en Richard Proudley
Sectie

Pandemieportretten
Gesprekken
Participatie
Milad Pallesh en Richard Proudley van Studio Pallesh, geven hun visie op het functioneren van de woonomgeving tijdens de pandemie. We moeten zoveel mogelijk onze bewegingen beperken en hebben tegelijkertijd ruimte nodig. Hebben we voldoende faciliteiten als horeca, buurtwinkels en groen?
We zijn beiden architect, opgegroeid in Nieuw Vennep en Hoofddorp en hebben allebei gewerkt bij Tordoir van den Berg, een lokaal bureau. Onze betrokkenheid bij Haarlemmermeer is vanzelfsprekend, met focus variërend van sociaal maatschappelijk tot typologische aspecten. Deze onzekere periode kan lang duren en vormt aanleiding om na te denken over onze manier van stad maken. Op verschillende schaalniveaus kun je al problematiek signaleren.
Wat dat betreft is de coronacrisis heel interessant. Het vormt een vreemd vergrootglas voor bestaande problemen die extreem worden uitvergroot en veel meer verspreid plaatsvinden. Het legt problemen bloot die al sluimerden en waar we nu meer over gaan nadenken. Op maatschappelijke schaal worden we geconfronteerd met eenzaamheid. Dat geldt niet alleen voor ouderen, maar juist jongeren ervaren in deze moderne crisis de problematiek eenzaamheid, net als alleenstaanden en studenten die niet het huis uit mogen. Een ander probleem is huiselijk geweld, misschien zelfs aangewakkerd door woonomstandigheden.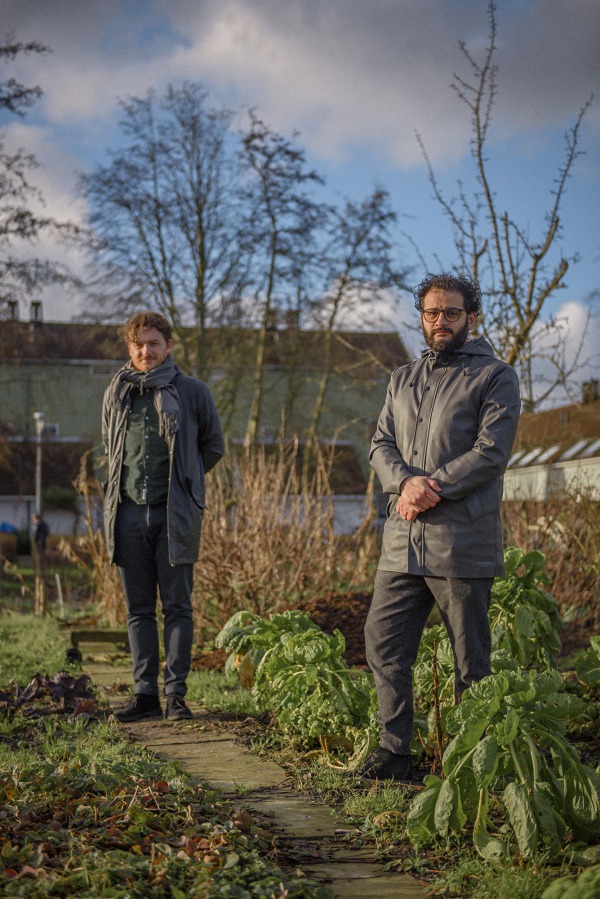 Daarnaast signaleren we obesitas, mensen bewegen kunnen onvoldoende bewegen in hun leefomgeving of in huis. Beweging vraagt op dit moment om creativiteit. Het zijn maatschappelijk sociale problemen, die niet alleen spelen in de zogenoemde sociaal maatschappelijke 'onderklasse' maar door alle lagen van de samenleving, inclusief de welgestelden. Bij het benoemen van deze grote sociaal maatschappelijke thema's valt te betwijfelen of we dat met architectuur in de breedste betekenis van het woord oplossen. Architectuur is in principe bouwkunst en een nederige benadering van de invloed die we hebben op sociaal-maatschappelijk is belangrijk om mede sturing te geven aan beleid. Met andere woorden, met onze ideeën kunnen we beleidsmakers inspireren.
Als je net iets meer inzoomt, wordt het belang van de openbare ruimte zichtbaar. We wonen allebei tegen het Rembrandtpark aan. Het park transformeerde tot een verlenging van alle woonkamers door de dagelijkse wandelingen. Het park ging functioneren als een sportschool, een restaurant, een koffiehuis, een feestzaal.
De openbare ruimte die we heel vaak voor lief nemen blijkt op dit moment een van de belangrijkste en een van de meest waardevolle bezittingen die we hebben.
De waardering neemt toe. Over ontwerpopgaven en vraagstukken wordt zichtbaar dat er een essentiële opgave ligt voor het ontwerpen van kwalitatieve openbare ruimte. De manier waarop we onze steden en het landschap inrichten, wordt onwaarschijnlijk belangrijk.
Haarlemmermeer profileert zich nu als locatie binnen de Metropoolregio Amsterdam (MRA). Dat vraagt om een voorbereiding op de toekomst als die van een stad waarbij zich vragen en keuzes voordoen. Naast de (nodige) verstedelijking middels hoogbouw is er veel ruimte om kwalitatieve, kleinschalige interventies te doen en daarbij de ziel en de emotie van de plek te behouden.
Gebouwen worden vaak in een keer opgekocht door een grote belegger, gericht op bewoning door de werknemers van de tech-giganten zoals Uber, Google en andere tijdelijke gebruikers. Anonieme bewoners die geen binding hebben met de locatie. We zijn niet naïef om te denken dat dergelijke projecten niet essentieel zijn voor de verstedelijking en verdichting gezien de woningnood, maar we moeten niet vergeten dat er ook andere behoeften zijn. Andere woonvormen dan bijvoorbeeld 'gestapeld' wonen. Hoofddorp moet zich inderdaad voorbereiden op de verstedelijking, het is een prachtige plek om woningen aan te bieden aan expats MAAR laten we ook de overige wijken voorbereiden op de toekomst EN verstedelijking.
Welke rol speelt jullie lokale verbondenheid met de opgave in Haarlemmermeer?
Binnen Haarlemmermeer ligt Hoofddorp echt op een fantastische plek tussen Haarlem, Amsterdam en Schiphol. Er is genoeg potentie om woonruimte te bieden aan expats en de nieuwe arbeiders van de toekomst. We stellen als lokaal opgegroeide architecten niet perse de vraag of Haarlemmermeer behoefte heeft aan grootschalige woningbouw en stedelijke interventies zoals een Hyde Park, want die behoefte is er wel degelijk. De vraag is vooral hoe je op een kwalitatieve manier (met visie en behoud van karakter) inspeelt op die vraag. Hoe geef je invulling aan die behoefte? Kijk naar de advertenties in de dagbladen, die beelden, het kan overal zijn. Het werd niet eens benoemd dat het Hoofddorp was, maar 'wonen in Hyde Park' nabij Amsterdam.
Architectuur kan mede sturing geven aan beleid. Met andere woorden, met onze ideeën kunnen we beleidsmakers inspireren.
Er is lokale identiteit en er zijn de identiteitsdragers zoals het open landschap, de structuur, de archetypische boerderijen en de unieke kernen met bedrijvigheid. Haarlemmermeer is een mooi gebied waar veel interessante vragen en opgaven liggen. Hoe dan ook, wordt Hoofddorp uiteindelijk onderdeel van Amsterdam als onderdeel van MRA, dat is de logische verwachting vanuit de ontwikkeling van andere wereldsteden. Het is aan Haarlemmermeer de vraag hoe het zijn rol wil gaan opeisen in die komst van de stad. Hoe bereid de gemeente zich daar op voor? Dat is niet alleen maar hoog stedelijk. Dat zijn de thema's voor Amsterdam dat nu aan de deur staat te kloppen. Daar moet ook ruimte in zitten voor (Hoofd) en ander dorps. Zeker voor mensen die met ruimte om zich heen willen wonen en de stad uit willen gaan.
Het is lastig om aan te geven waar Haarlemmermeer behoefte aan heeft in coronatijd. De behoefte in het algemeen ligt op kleinschalige interventies, die aarden in de polder en die passen in de plek. Zodat er sprake kan zijn van herkenning van een plek. Wat is je DNA?
Wat is de opgave voor de bestaande wijken?
De grootste verandering op dit moment is dat de meeste mensen thuis gaan werken. Buurten die voorheen weinig leven vertoonden doordat iedereen buiten de deur werkt, veranderen in een levendige buurt, door het thuiswerken en de noodgedwongen ommetjes door de wijk. Daar zijn onze woningen niet op gebouwd, dat je er ook moet werken. Deze crisis brengt verschuivingen mee. Stel je voor dat in het bouwbesluit opgenomen zou worden dat een werkkamer/-plek een verplichte verblijfsruimte wordt? Waarschijnlijk was het honderd jaar geleden ook niet vastgelegd dat gezinsleden en eigen slaapkamer moesten hebben. Het woningaanbod kan gevarieerder.
Voor de wijken van Hoofddorp, zoals Overbos, Bornholm, Graan voor Visch, zou het goed zijn om te kijken naar een verdichtingsstrategie, waarbij op strategische wijze een kwaliteitsimpuls mogelijk is op verloren en onbeheerde openbare ruimten. Stel dat winkelcentra en kantoren leeg komen, dat biedt mogelijkheden voor transformatie. Deze wijken en ook in Nieuw Vennep, de wijk Linquenda, is veel ruimte. Het vraagt specifiek onderzoek hoe de wijken functioneren.
Hebben we binnen de bestaande ontwerpopgave voldoende ruimte voor veranderende leefomstandigheden ingeruimd?
In de zogenoemde 'tender wereld' wordt altijd hoog ingezet op een flexibele woningplattegrond. Dat zal alleen maar toenemen. Een mooi voorbeeld is de Chambre en suite die we niet vaak meer tegenkomen in de nieuwe woningplattegronden. Sinds de jaren 1970 ging de schuifdeur er vaak uit, want dat geeft de woonkamer meer ruimte; vanuit de huidige ervaringen blijkt het heel functioneel om een kamer af te sluiten. Wij denken dat de woningtypologie kan wijzigen. Dat geldt voor zowel eengezinswoningen als appartementen. Te denken valt aan woon-werk-units die je binnen nieuwe woongebouwen alleen maar op de begane grond of plint ziet. Wonen en werken zal veel meer een geschakelde typologie worden, een verschuiving naar wonen en werken op alle niveaus naast elkaar. We verwachten dat collectieve ruimtes, die sporadisch lukken in woongebouwen, regel worden in plaats van uitzondering.
In onze crisisoverdenkingen leek het in de jaren na 2008 te gaan om een economische crisis met de banken als aanjager van het probleem waardoor veel projecten niet gefinancierd konden worden. Maar woningnood is een constante, met of zonder geld. Veel ontwerpers en woningzoekenden gingen op een creatieve manier ontwikkelen, zoals Collectief Opdrachtgeverschap (CPO), noem het crisisinitiatieven. We hebben nu met een ander soort crisis te maken, vanuit gezondheid, met economische gevolgen. Het is een basis om weer creatief na te denken. Als we in een welvarende periode zitten en geld is niet altijd een issue, vergeten we ook hoe belangrijk ons vak is. Dan vergeten we dat we proberen kwaliteit te maken, en daarmee een belangrijk steentje bijdragen aan de ontwikkeling van de stad en het land. Hoe klein de ontwikkeling ook is, alle onderdelen dragen bij aan de kwaliteit van leven. Hopelijk is de corona crisis ook voor commerciële partijen een wake up call. Het is tijd om te reflecteren, 'wat zijn we met ons stukje land, onze grond aan het doen?' Er liggen heel veel kansen, nadenken over typologieën hoort daarbij.
Hoe kunnen we de toekomstige bewoners bij de processen betrekken?
Omwonenden en gebruikers betrekken is essentieel. Wat een belangrijk aspect van is, zo hebben we geleerd, is dat je de wijk, de locatie, de mensen begrijpt die er (gaan) wonen. Dat vraagt verdieping, observatie, dialoog. Ga er eens met de fiets doorheen, hoe functioneert een achterom Projecten kunnen landen als de plek wordt begrepen. De mensen die dat begrijpen zijn de bewoners, mensen die er zijn opgegroeid, die er wonen, de hond uitlaten. Het is essentieel om kennis te verzamelen, informele emotionele kennis. Onze taak als professionals, is iets moois en gepasts te maken, wat antwoord geeft op al die vragen.
Om een plek en de toekomstige gebruikers te begrijpen is het belangrijk te vragen: 'Omschrijf je dag eens. Hoe werkt jouw week, wat doe je allemaal. Hoe gebruik je je huis?' Hoe gebruik je je plek, woonkamer, buurtblokje, waar doe je je boodschappen en hoe gebruik je de buiten- en openbare ruimte. Dat zouden de hoofdvragen zijn, gericht op behoeften en vaak vinden mensen dat best lastig; het is onze taak ze op weg te helpen met die vragen. Dat geeft wat ons betreft het vak architectuur een extra betekenis als belangrijke sociale component.
Waar heeft Haarlemmermeer in de post corona periode (als die ooit komt) behoefte aan vanuit jullie vakgebied?
Misschien is de vraag wel, hoe zorgen we er met alle experts en liefhebbers van Haarlemmermeer dat het karakter behouden blijft? Wat kunnen we als karakter benoemen en zorgen dat alle interventies aan die specifieke eisen voldoen?
Het karakter van deze plekken is niet direct te vatten. Het zit ook in het onzichtbare en het alledaagse. We moeten aantonen dat juist in die plekken iets speciaals schuilt.