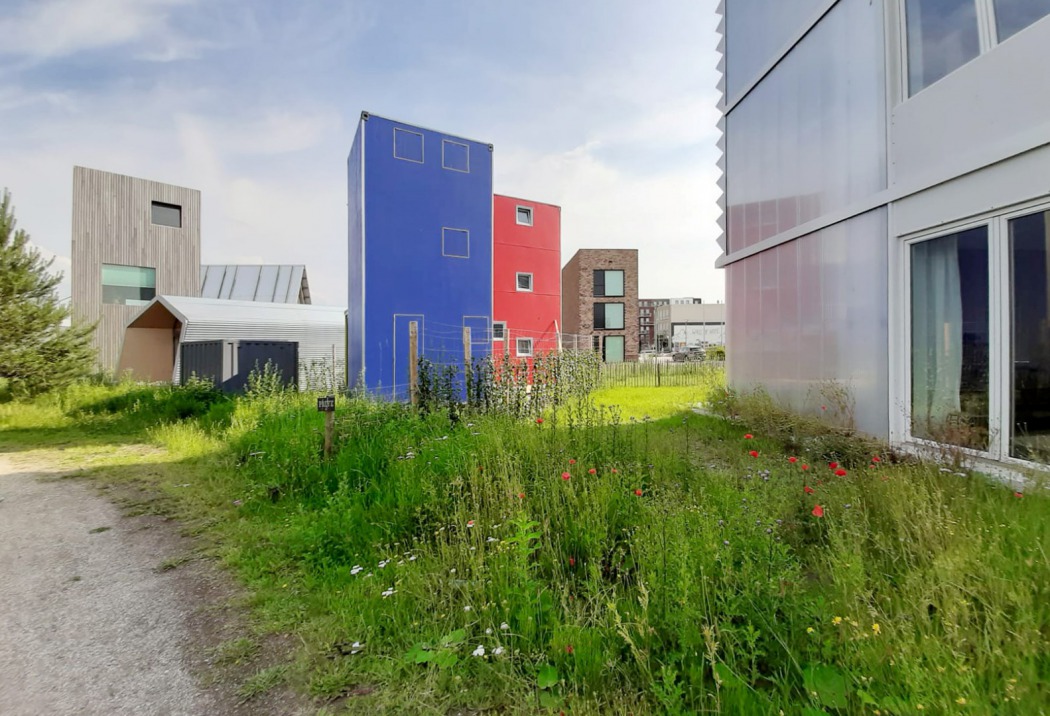 Flexwonen Vijfhuizen
Sectie
Wil jij Flexwonen, maar loop je tegen obstakels aan? Podium voor Architectuur krijgt signalen uit de samenleving over de behoefte aan Flexwonen. Ook uit Vijfhuizen.
Waar is behoefte aan? Wat is het?
Voor een nog te organiseren sessie over Flexwonen inventariseert Podium de obstakels en behoefte. Met jullie input kunnen we een duidelijk overzicht maken en een constructieve sessie organiseren in samenwerking met de Dorpsvereniging. Deze sessie vindt plaats op een moment dat het weer mag, ergens in het voorjaar.
Wat is jouw definitie van Flexwonen? Gaat het meer in de richting van klein, circulair, aanpasbaar (meegroeien naar behoefte), modulair, met een kleine groep wonen, voor kortere duur, zelfbouw en/of experiment? Aan welk type locatie denk je? In bestaande wijken, in het buitengebied of een specifieke locatie? Wat zijn goede voorbeelden, waar staan deze woningen/projecten?
OPROEP
Beschrijf in 150 woorden jouw definitie van Flexwonen, wat je zou willen, waar je mogelijkheden ziet of wat je mist.
INSTUREN
Je plannen, wensen en obstakels kun je mailen naar info@podiumarchitectuur.nl.
Max 150 woorden en 3 voorbeelden
---
Podium voor Architectuur heeft afgelopen jaren meerdere keren aandacht besteed aan Flexwonen. In het najaar van 2018 reisde een groep van alle leeftijden naar Minitopia in Den Bosch om te spreken met bewoners die hun eigen woning hebben gebouwd. Er werd ook gesproken met de gemeente en woningcorporatie. Najaar 2019 deelden initiatiefnemers hun plannen, obstakels en zoektocht tijdens een sessie Kansenborden. In het voorjaar van 2020 spraken we met woningcorporatie Ymere, de gemeentes Almere, Haarlemmermeer, Den Bosch en het Rijk over de wederzijdse ervaringen.
---