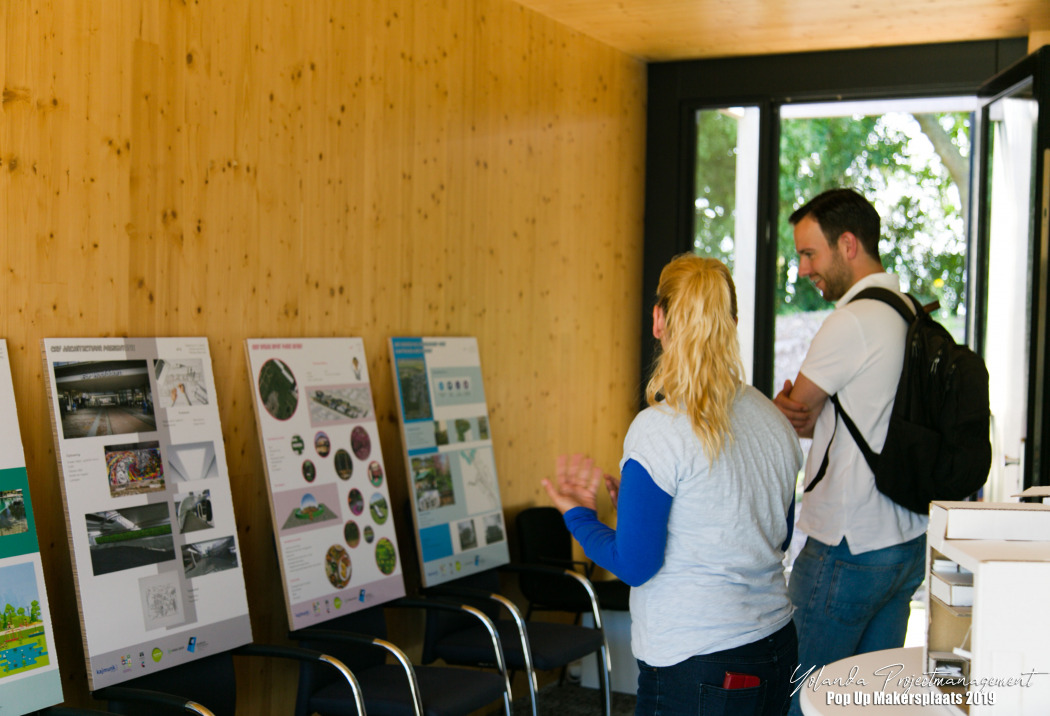 Weak spots Hoofddorp
Sectie

Ontwerpen
Tien teams streden om de prijs voor het beste verbeterplan voor 'weak spots' Hoofddorp.
De teams hadden zelf een zwakke plek in Hoofddorp gekozen die zij gingen verbeteren. De teams hadden keuze uit vijf gebieden in Hoofddorp, waarvan één gebied uiteindelijk uitgekozen werd om verder te onderzoeken met betrekking tot architectuur en openbare ruimte. De teams maakten een fiets- of wandelroute om het gebied te analyseren. Vanuit de analyse duidden de jongeren een zwakke locatie aan in het gebied. Daar maakten zij vervolgens een ontwerpvoorstel voor met een uitgewerkte verbetering.
De vijf onderzoeksgebieden Architectuur in Hoofddorp
Erfgoed (boerderijen/ monumenten/ Stelling van Amsterdam)
Hoofddorp Centraal (participatie / herbestemming)
Park 20|20 (Duurzaamheid)
Wijken in Hoofddorp (Post-moderne wijken/ Bloemkoolwijken/ Tudorpark etc)
Winkelcentrumgebied
Prijswinnaars
De 10 beste teams presenteerden hun ontwerpvoorstellen in Het Cultuurgebouw aan de jury.
Op de eerste plaats eindigde Nataly Sijtsma. Zij overtuigde de jury bestaande uit van Wim van der Lee (senior adviseur stedebouw Gemeente Haarlemmermeer), Yvonne Lub (Directeur Podium voor Architectuur Haarlemmermeer en Schiphol), Britt Dekker (Docent & Projectleider jongeren) en rector Briënne ten Napel met haar idee voor een upgrade van het Polderplein. Hierbij hield zij rekening met aspecten als verouderde architectuur, geluidsoverlast, sociale cohesie in de binnenstad en 'last not least' actuele esthetiek.
De tweede plaats ging naar Robin van den Braak, Thom Lamens en Jeroen Prins voor hun door gamification ondersteunde radicale veranderplan voor de wijk Overbos.
Op een gedeelde derde plaats eindigden de teams van Tim Guezen, Stijn Veenstra, Judah Robson en Denis Koltypin & Chazz van den Hof, Nadir Berrakouane en Maurice Seydel, met hun ontwerpen voor een openlucht studieplek in de Fruittuinen (de Paddenstoel) en een hele grote skatebaan voor Hoofddorps sportieve jeugd.
Alle tien ontwerpen van deze talenten waren te zien tijdens de "We Make The Landscape" pop up Makersplaats van 21 juni 2019.