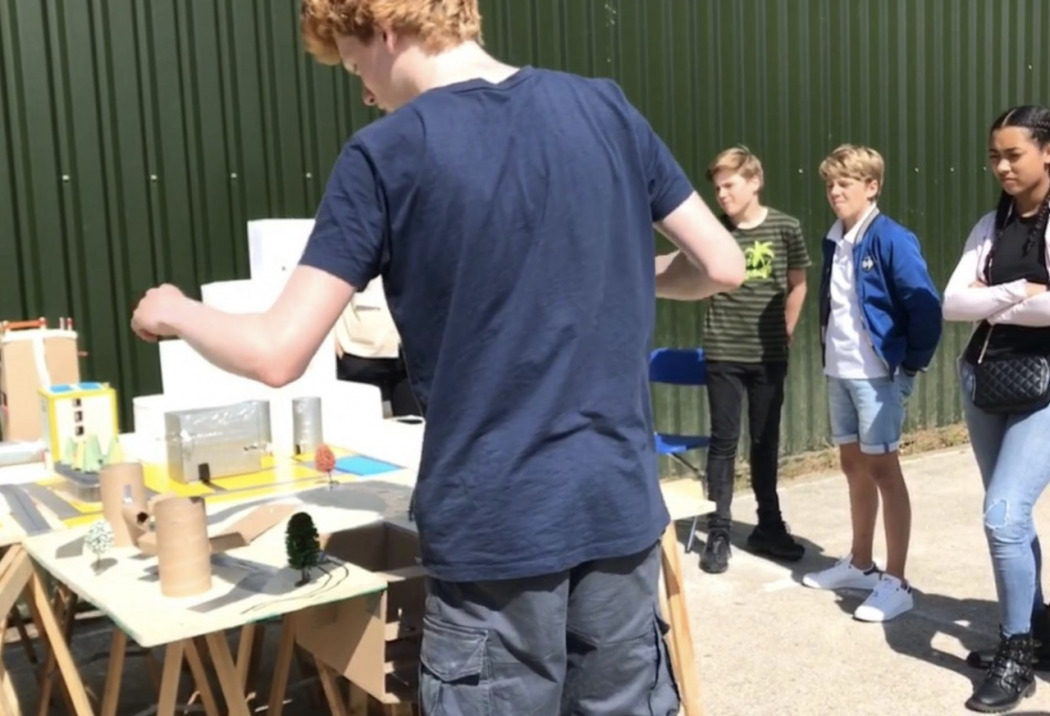 Leren in de Metropo(o)lder
Een co-creatie van Podium met jongeren als ontwerper
De projecten binnen Leren in de Metropo(o)lder stellen jongeren als ontwerper centraal en geven verdieping aan het activiteitenprogramma van het Podium voor Architectuur. De onderwerpen zijn actueel, onderling verbonden en in lijn met het reguliere programma. De opgaven gaan over het kijken naar de ruimte waarin wij leven, ofwel onze leefomgeving.
De projecten voor Leren in de Metropo(o)lder worden in co-creatie met jongerencoaches, ontwerpers, overheden en professionals uit het bedrijfsleven ontwikkeld.
Doelstellingen
Verbinden van actuele (lokale) onderwerpen met ontwerpers en jongeren;
Vanuit onderzoek, analyse en ontwerp komen tot aanbevelingen en ontwerpen voor ruimtelijke opgaven, die als voeding dienen voor de samenwerkingspartners;
Ruimtelijk inzicht ontwikkelen, deelname en betrokkenheid jongeren stimuleren bij vormgeving van de ruimte als invulling van hun burgerschap;
Inzicht bieden op studie- en beroepskeuze (LOB);
Betrekken van bewoners door de laagdrempelige werkwijze en toegankelijkheid van de uitkomsten; delen uitkomsten en zichtbaar maken door middel van films, animaties, apps, websites, (foto)presentaties en exposities.
Opdrachtgever
Elke opdracht begint met een specifieke onderzoeksvraag van een opdrachtgever. Dit kunnen ondernemers zijn, maar ook bestuurders, managers, specialisten, etc. In samenwerking met coaches die ervaring hebben in het onderwijs worden er vervolgens projecten op maat gemaakt. Elk project is daarom uniek en heeft vaak een origineel uitgangspunt.
Rol van de coach
De brede context en interdisciplinariteit van de projecten maakt dat je als coach niet alles kunt weten. Dit vraagt om een andere rol in de begeleiding. Het is belangrijk dat je als coach het procesverloop van jongeren kunt herkennen, begeleiden en daarop kunt reageren met de juiste input: vragen stellen, informeren, inspireren, faciliteren, in- en uitzoomen, etc.
Ontwerpproces van de jongeren
Het ontwerpproces dat jongeren doorlopen is onderdeel van de jongeren zelf. De uitkomst van projecten ligt niet vast, de weg er naar toe is vrij. Samen maak je afspraken over het verloop van het proces (planning). Binnen deze kaders zal iedereen het proces op een ander manier doorlopen.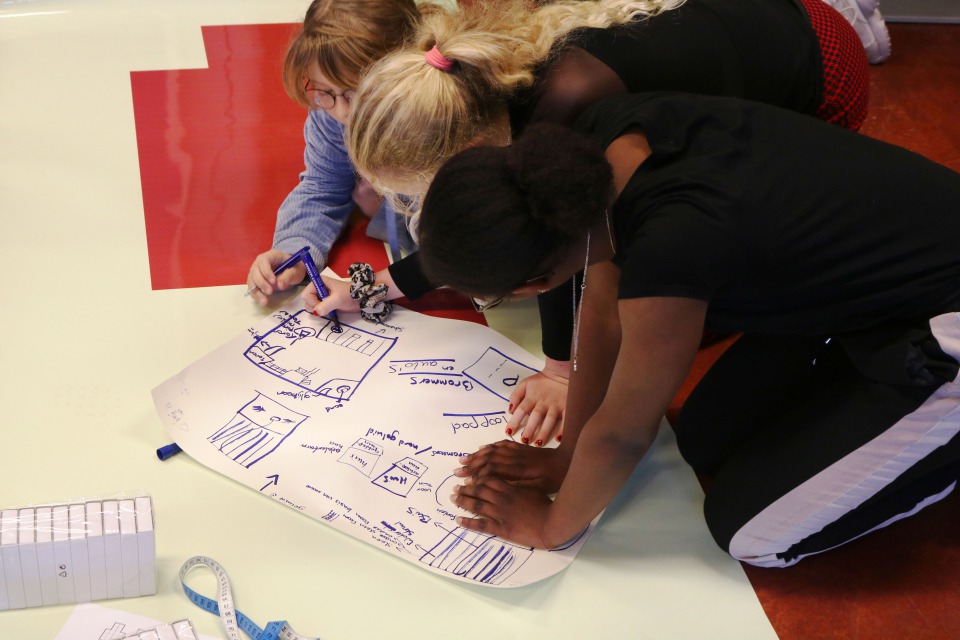 Meer informatie? Of een projectvoorstel indienen?
Heb je een onderzoeksvraag die past binnen onze projectaanpak? Of wil je met ons samenwerken? Stuur ons een e-mail via info@podiumarchitectuur.nl of bel 023 56 69 591.