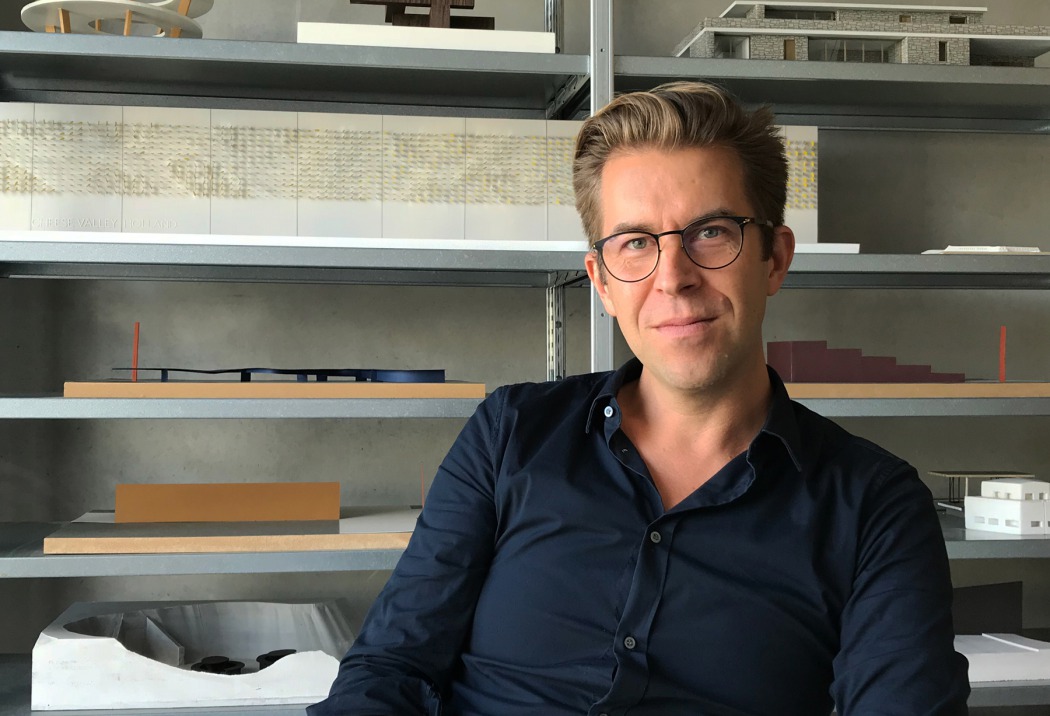 EN NU 7 // Architect Serge Schoemaker
Sectie

EN NU // 22 Interviews
Gesprekken
We hebben ons langzaam aangepast aan de nieuwe werkelijkheid in tijden van Corona. Podium voor Architectuur benut deze weken om de kracht van Haarlemmermeer zichtbaar te maken. We laten in de rubriek EN NU de ervaringen van ondernemers, initiatiefnemers, bedrijven en ontwerpers in een stille regio zien. Deze 'aflevering' spreken we met architect Serge Schoemaker. Als initiatiefnemer is hij al 10 jaar bezig met de ontwikkeling van Fort van Hoofddorp.
De maatschappelijke en culturele meerwaarde die Serge Schoemaker met het gerenoveerde Fort van Hoofddorp gecreëerd heeft, zou hij in zijn werk als architect de komende jaren centraal willen stellen. Maar hoe ziet hij dat voor zich in een toekomst waarin de culturele sector onder druk komt te staan (ook de architectuur) en de vaste lasten gewoon doorlopen? Waar staat hij nu en waar denkt hij naartoe te bewegen? Wij spraken met hem.
Serge, hoe beleef jij dit moment?
Ik behoor tot een Nederlandse generatie die tot dusver nog nooit een échte crisis heeft meegemaakt: geen honger, geen oorlog, geen diepe recessie. Ik ben nu 44 jaar, de enige crisis waar ik mee te maken heb gehad, is de financiële crisis in 2008. Dit was het jaar dat ik nèt was gestart als zelfstandig ondernemer. Toch was die recessie minder ingrijpend, ons dagelijkse leven werd er minder door beïnvloed.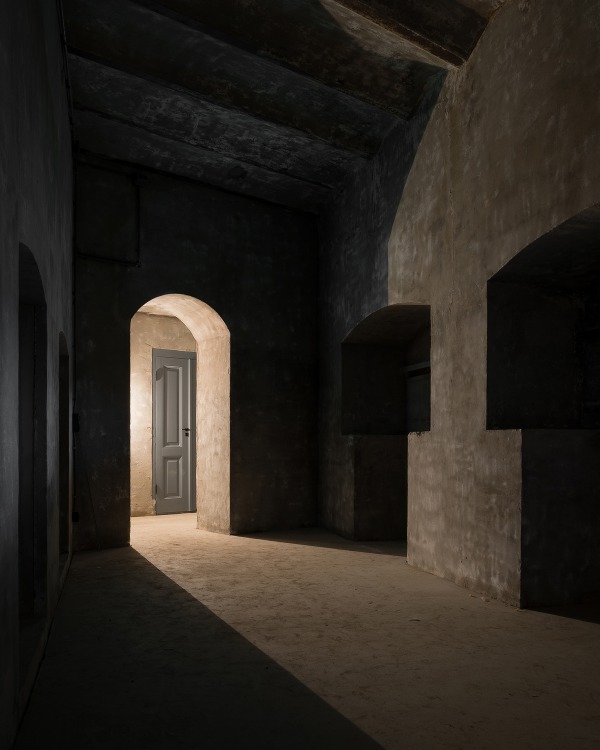 Deze Corona-crisis heeft mijn perceptie op onze welvaart veranderd. Vanzelfsprekend baart deze crisis me zorgen en is het voor iedereen - in meer of mindere mate - een ingrijpende gebeurtenis. Ik sluit mijn ogen niet voor het leed dat het virus veroorzaakt, maar probeer als ondernemer deze lastige periode toch ook te zien als een moment of change, waar ook goede dingen uit kunnen voortkomen.
Hoe pak je het vanuit je vakgebied op?
De overheidsmaatregelen vragen creativiteit en aanpassingsvermogen van iedereen, vooral van ondernemers. Als architect probeer ik om de bouwprojecten zo goed als mogelijk te laten doorlopen en tegelijkertijd om dit moment te gebruiken voor reflectie: zo zijn we als bureau begonnen met twee boekpublicaties over ons werk, iets wat we zonder de recente ontwikkelingen waarschijnlijk niet hadden gedaan.
Daarnaast proberen we ons meer te richten op eigen initiatieven om nieuwe projecten tot stand te brengen. Zo ontstond in de financiële crisis in 2008 ons idee om het forteiland in Hoofddorp te ontwikkelen, wat uiteindelijk heeft geleid tot een prachtig project.
Zonder die recessie had ik deze kans toentertijd vermoedelijk niet gegrepen en me meer laten leiden door de markt.
Wat zijn de dilemma's?
Tijd voor reflectie en eigen ideeën klinkt natuurlijk mooi, maar er moet in de tussentijd wel geld worden verdiend. De vaste lasten lopen gewoon door. Het is een dilemma, waar veel ondernemers momenteel mee te maken hebben. Verder is ook nog volstrekt onduidelijk hoe de samenleving er straks uitziet. Is er dan nog aandacht en geld voor goede architectuur?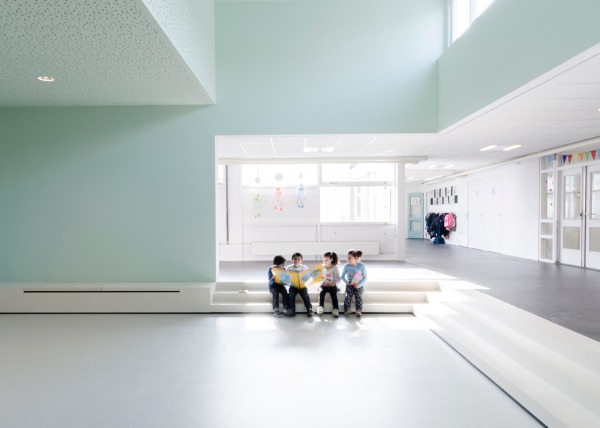 RESET: ga je straks bij voorkeur terug naar het 'oude' systeem of ga je het 'anders' doen?
Op vrijdag 17 april stond de officiële opening gepland van het gerenoveerde Fort van Hoofddorp. Hier ben ik als initiatiefnemer en architect al meer dan tien jaar mee bezig. Natuurlijk is het jammer, dat we deze opening hebben moeten uitstellen, maar deze teleurstelling is voor mij minder groot dan ik had verwacht. Uiteindelijk is het de maatschappelijke en culturele meerwaarde die we hebben gecreëerd wat me op dit moment de meeste voldoening geeft.
Het zoeken naar die maatschappelijke meerwaarde zou ik als architect meer centraal willen stellen in de komende jaren. Wat goed kan betekenen dat de soort opdrachten moeten veranderen en/of we meer op eigen initiatief moeten ondernemen.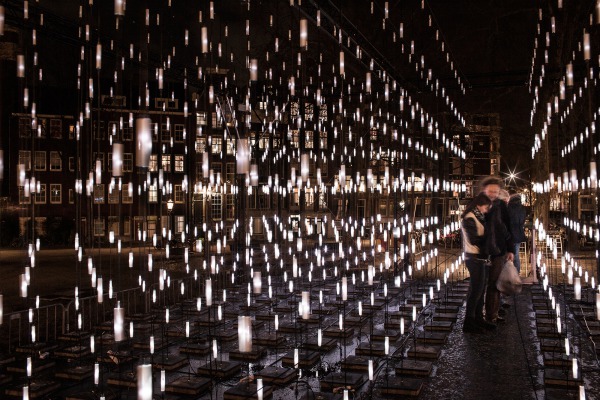 Hoe zie je de toekomst voor je, welke nieuwe opgaven wachten ons?
Door de financiële recessie zal het in de aankomende periode moeilijk worden om onze ecologische en sociaal-maatschappelijke idealen na te streven. De nadruk zal komen te liggen op het op orde brengen van de financiën. Ook de culturele sector zal onder druk komen te staan en de architectuur zal daar eveneens onder lijden.
Ik ben er echter van overtuigd, dat kunst en cultuur een essentieel onderdeel zijn van ons bestaan: het definieert ons als mens en samenleving.
Kunstenaars en vormgevers zijn straks ook weer hard nodig om een nieuwe samenleving vorm te geven. Het is dus belangrijk om idealen te blijven benadrukken en gezamenlijk voort te bouwen aan een vitale, leergierige samenleving met een gezond ecosysteem en actieve culturele sector.
En waar kunnen we je blijven volgen?