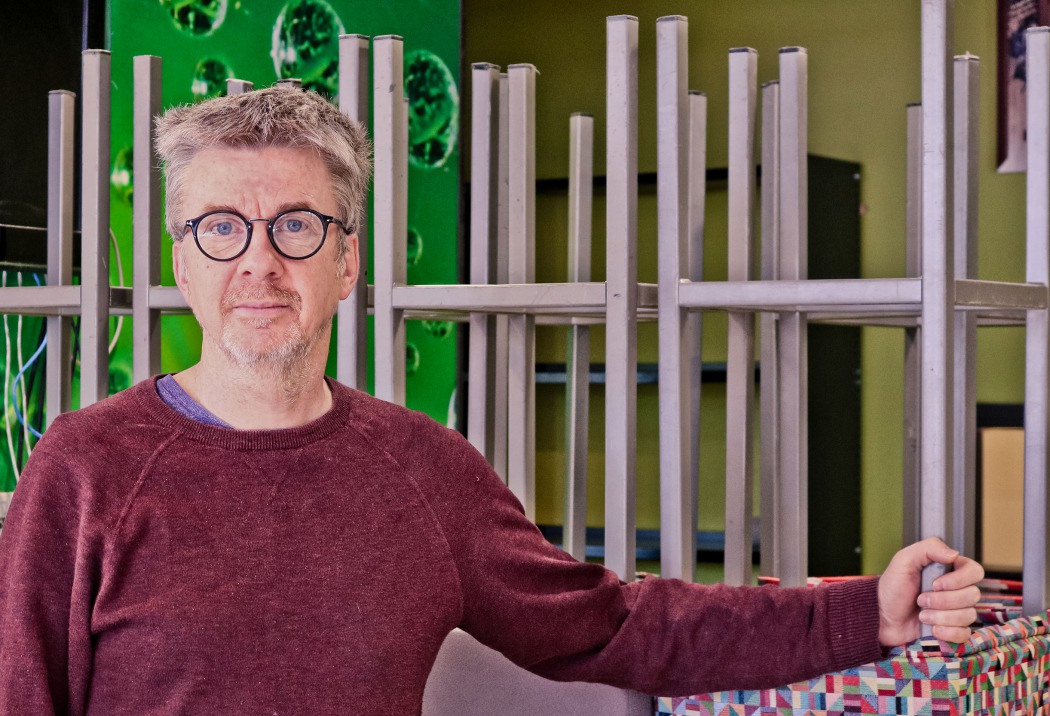 EN NU 15 // Docent en technator Maco Combee
Sectie

EN NU // 22 Interviews
Leren in de Metropo(o)lder
Gesprekken
Maco Combee, docent en technator technasium Kaj Munk College. Ik werk daar al sinds 2008 en geef momenteel aan vier klassen het vak Onderzoek & Ontwerpen (O&O). Hierbij werken leerlingen in teamverband aan levensechte en actuele vraagstukken. Op deze wijze leren en ontwikkelen zij allerlei vaardigheden om toekomstige en nog onbekende problemen het hoofd te kunnen bieden. Dat hier behoefte aan zal zijn maakt de huidige coronacrisis ons nog eens duidelijk.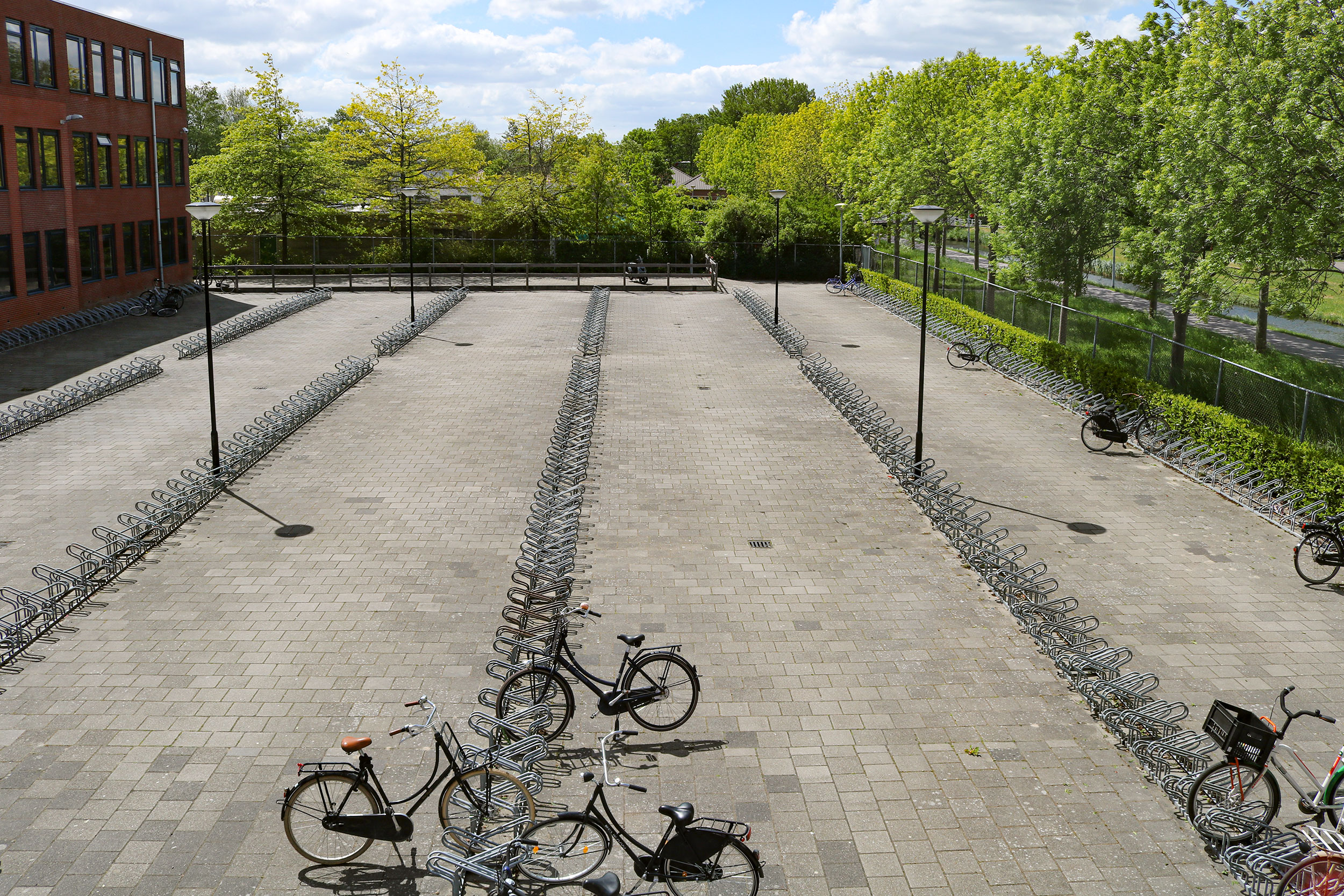 Hoe beleef je dit moment?


Inmiddels zijn we alweer twee maanden verder na het begin van de lockdown. Het aantal besmettingen lijkt af te nemen en hopelijk blijft dat zo. Het is natuurlijk nog steeds een tijd waarin vele zekerheden ineens niet meer zo vanzelfsprekend blijken te zijn. Dat zal wellicht nog wel even duren, maar was dat eigenlijk niet altijd al het geval? Waren wij niet iets te naïef en waanden wij ons niet onterecht veilig? Niets zo onveilig als schijnveiligheid. Wat mijzelf betreft begint de onzekerheid te wennen. Leerlingen houden meestal niet van verwarring en natuurlijk willen ook volwassenen graag weten waar ze aan toe zijn, maar (schijn)zekerheid maakt ook passief. Ouders maken zich nu druk om een leerachterstand, maar de leerstof die nu niet kan worden behandeld en getoetst is volgend schooljaar sowieso grotendeels weer verdwenen. Leren vindt niet alleen plaats in schoollokalen en de ervaring die jongeren nu opdoen zal hen voor altijd bijblijven. 
Ik moet bekennen, dat, tot op heden, iedereen in mijn nabije omgeving gelukkig gezond is gebleven. Dat maakt het uiteraard wel makkelijker en is er ruimte om je juist te richten op de mogelijkheden, die deze crisis met zich meebrengt. Dit in plaats van je te focussen op wat nu niet kan. En misschien ben je dat dan ook wel verplicht. Je zou het ook lichtpuntjes kunnen noemen, waar je, je aan vastklampt om met de situatie te kunnen omgaan. Reizen gaat niet en daarvoor in de plaats leer ik nu al wandelend, mijn eigen woonplaats beter kennen. Amsterdam, voor kort nog vergeven van de toeristen, is 's ochtends vroeg heerlijk rustig. Soms kom ik bijna niemand tegen en bij elke wandeling doe ik wel een nieuwe vondst. 

Voor alle zorgmedewerkers, die, niet zonder gevaar, zich enorm hebben ingezet en dat nog steeds doen, heb ik veel respect gekregen. Hopelijk laten we hen niet in de kou staan, wanneer ze in betere tijden weer op het Malieveld staan. Voor mijzelf is dit (dus) niet per se een veel zwaardere tijd. Ook al heb ik mij als docent ook moeten aanpassen natuurlijk. Tegelijkertijd maak ik het ook mee als ouder. Mijn jongste zoon krijgt ook les op afstand en goed voor mij, als docent, om het ook vanaf de andere kant mee te maken (hij zit niet op het Kaj Munk College, maar op het MLA in Amsterdam).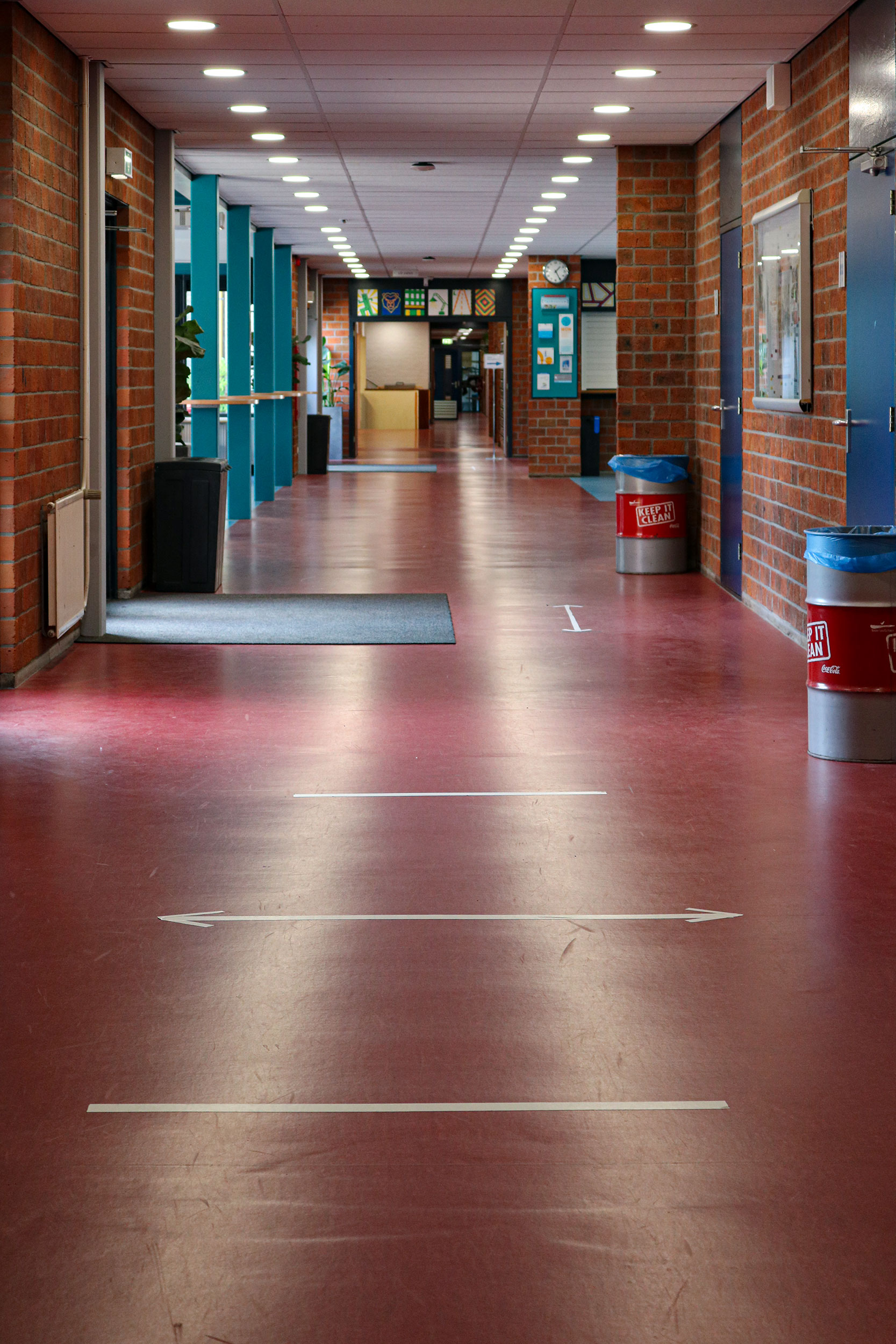 Hoe pak je het vanuit je vakgebied op?
Het Kaj Munk College is een technasium-school, waarbij leerlingen tijdens het vak Onderzoek & Ontwerpen (O&O), werken aan levensechte opdrachten vanuit de praktijk. Daar waar bij de meer reguliere vakken, vooral kant en klare antwoorden worden aangedragen en leerlingen deze zo goed mogelijk dienen te reproduceren, worden zij tijdens O&O uitgedaagd zelf oplossingen te bedenken. Hiermee wil ik niet per se beweren dat het één beter zou zijn dan het ander. Wel goed is om onze jongeren en toekomstige leden van onze samenleving, ook vaardigheden aan te leren, waarmee zij (later) zelf op zoek kunnen naar antwoorden, op vragen die wij ons nu nog niet kunnen voorstellen. De coronacrisis maakt dat des te meer duidelijk. Hoe hadden wij de jongeren van decennia geleden en volwassenen van nu, hier op moeten voorbereiden? Welke lessen kunnen wij hieruit trekken en welke aanpassingen zijn dan nu nodig?
Het is goed om onze jongeren vaardigheden aan te leren, waarmee zij zelf op zoek kunnen naar antwoorden op vragen die wij ons nu nog niet kunnen voorstellen
Ondertussen geef ik les op afstand. Dat is uiteraard wel even wennen en vooral ook voor leerlingen en ouders. Niet iedereen blijkt over een (goede) computer te beschikken of moet deze delen met huisgenoten. Live lesgeven, zoals we voorheen deden aan één klas en 30 leerlingen tegelijk, is hierdoor een hele uitdaging geworden. Leerlingen zetten de camera meestal uit, waardoor je als docent niet kunt zien tegen wie je praat en of hij of zij ondertussen niet iets anders aan het doen is. Zelf heb ik ervoor gekozen om korte afspraken te maken met groepjes van maximaal 4 leerlingen, waarbij iedereen zoveel mogelijk aan het woord komt. Dat werkt meestal wel goed. Het zijn dan ook de teams waarin de leerlingen voor O&O aan de opdracht werken. Tijdens de lessen op school heb je als O&O-docent al veel contact met de leerlingen, wat maakt dat je ze inmiddels goed kent. Wat hun sterke punten zijn, maar ook hun valkuilen. Dat helpt mij nu bij het begeleiden op afstand. De opdrachten waaraan zij al aan werkten, zijn bijna ook allemaal vanuit thuis te doen. Één opdracht ging over onderzoek naar de kwaliteit van oppervlaktewater en die hebben we geschrapt. Deze leerlingen uit klas 1 moeten nu een onderzoek bedenken en uitvoeren binnen het thema 'Jongeren en media'.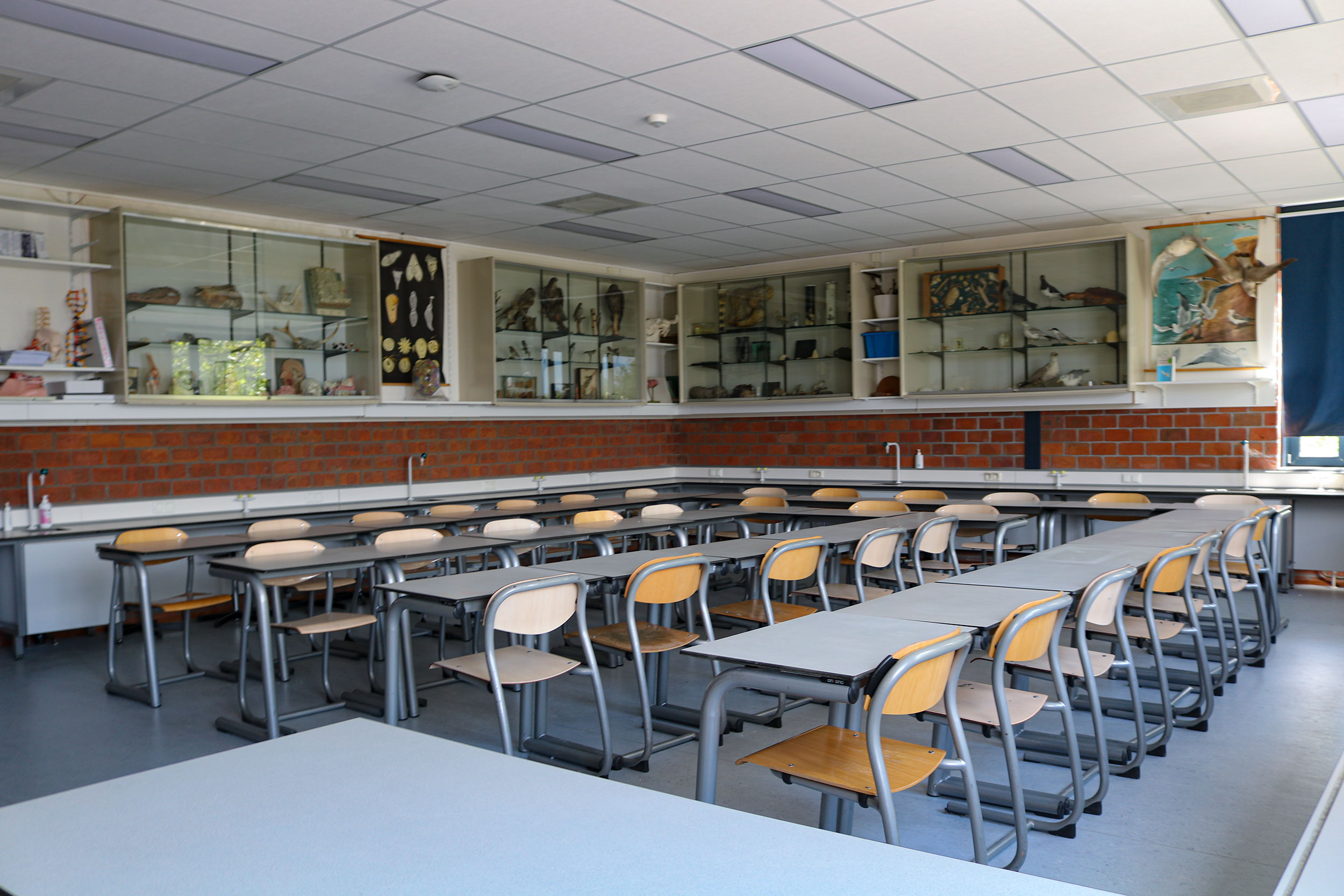 Ik kon het ook niet laten om van deze unieke omstandigheden gebruik te maken. Een kans die ik niet wilde laten lopen en speciaal voor mijn mentorklas, een klas 2, heb ik een alternatieve opdracht geschreven. Zij hebben eerst in grote lijnen in kaart gebracht met welke problemen we als samenleving nu worden geconfronteerd en voor één daarvan dienen zij een oplossing te bedenken. Nog nooit was een O&O-opdracht zo betekenisvol. De eerste ideeën zijn al geopperd. Denk daarbij aan een aanpassing in bejaardentehuizen, waardoor onze ouderen toch bezoek kunnen ontvangen, een slimmere indeling van een restaurant, foodboxen die kunnen worden besteld (bij restaurant van ouder) en een heus festival in het Haarlemmermeerse Bos, in speciaal ontworpen bootjes, die niet dicht bij elkaar kunnen komen. Misschien niet echt heel verassende oplossingen, maar ondertussen leren de leerlingen heel veel. Zelfs bij het samenstellen en bezorgen van een eenvoudige 'foodbox' komt heel veel kijken: wat zijn de mogelijkheden voor een bepaald bedrag en hoe geef je de klant het gevoel een goede koop gedaan te hebben? Hoe geef je alles vorm, passend bij de doelgroep? Wat is de doelgroep? Hoe lang mogen de dozen onderweg zijn in verband met de bederfelijkheid en wat is dan de meest slimme route? Tot hoever kan er worden bezorgd? Wat kost bezorgen? Enzovoorts. Enorm leerzaam dus en niet onbelangrijk alle opgedane kennis blijft zo beter hangen dan wanneer deze moet worden opgedaan vanuit een boek.
Hoe kunnen we leerlingen laten uitgroeien tot de beste versie van henzelf, ook al is hij of zij dan minder goed in te delen in één of ander vakje
Wat zijn de dillema's?
Ik wil natuurlijk niet voorbijgaan aan alle ellende die deze crisis nu al met zich meebrengt. Hier hebben we niet voor gekozen en sommigen worden hard getroffen. Als samenleving hebben we de taak om dit op te vangen. Gelukkig zijn we hier in ons toch welgestelde landje, daartoe ook in staat. Over de consequenties op de langere termijn blijft het gissen. Al denken velen dat nu al te weten, maar waar waren zij dan om ons te waarschuwen voor de omstandigheden waarin we ons nu bevinden? Verschillende toekomstige scenario's zijn mogelijk, maar het is nog maar de vraag of er veel te kiezen valt en of het ons gaat lukken om de situatie naar onze hand te zetten. Misschien zit er niets anders op dan mee te buigen. Als docent probeer ik mij vooral te richten op wat nu wel kan (en misschien zelfs beter) en welke kansen dit met zich meebrengt. We doen er goed aan om onze jongeren te leren om te gaan met onzekerheden. Van hen kritische denkers te maken die kunnen accepteren dat er meerdere waarheden naast elkaar kunnen bestaan. Dat wat nu een crisis wordt genoemd op de langere termijn minder rampzalig of misschien zelfs onze redding blijkt te zijn.
Al jarenlang smeekt het onderwijs om kleinere klassen. Die gaan er in een 1,5 meter maatschappij waarschijnlijk ook komen. Scholen zijn zo ingericht dat zij nooit tegelijkertijd alle leerlingen kunnen ontvangen en hele klassen passen niet meer in één lokaal. Leerlingen zullen tevens minder uren op school doorbrengen en of zij daar blij mee zijn weet ik eigenlijk niet. De vrijdag, voordat alles op slot ging, wensten sommigen mij een 'fijne corona-vakantie'. Zij zagen het al aankomen of hoopten daarop. Nog geen twee weken verder wilden de meesten daarvan maar wat graag weer naar school. Zij hadden genoeg van het binnen zitten en niet hun vrienden in levenden lijve kunnen zien. Opvallend is, dat leerlingen die gevoelig zijn voor prikkels, het thuis juist beter lijken te doen, mits zij daar goed worden begeleid.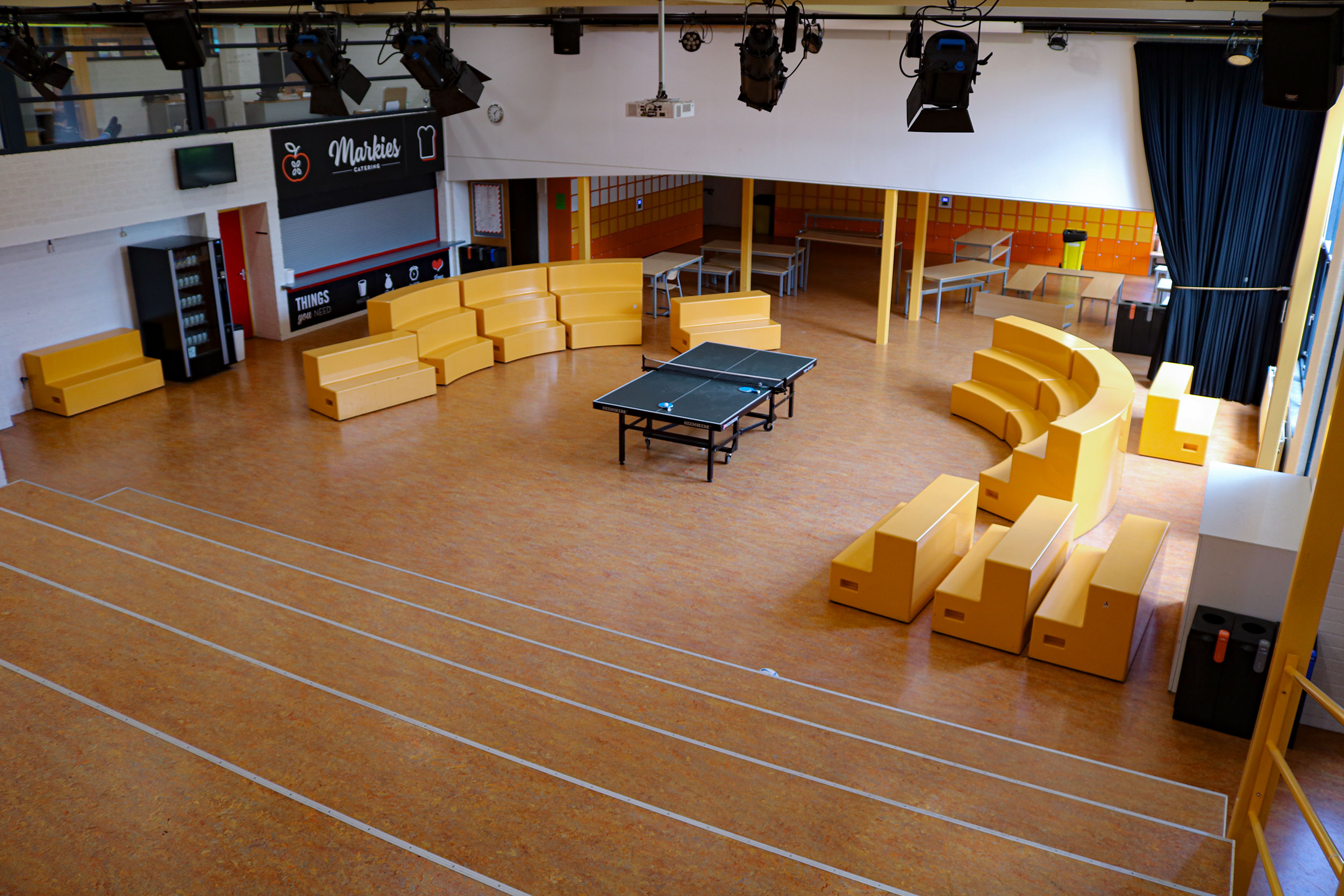 RESET: ga je straks terug naar het 'oude' systeem of ga je het 'anders' doen?
Met het vak O&O deden we het al anders. Het technasium-onderwijs bestaat nu al 16 jaar en de formule is enorm aangeslagen. Nederland kent inmiddels 95 technasium-scholen en vele scholen zouden maar wat graag deze formule ook willen gebruiken. Op een technasium krijg je de gelegenheid om vaardigheden aan te leren of te verbeteren, welke nodig zijn om te verwachten, toekomstige problemen het hoofd te kunnen bieden. En tevens goed voorbereid te zijn op de 21e eeuw, ook al ligt die natuurlijk alweer voor een vijfde deel achter ons. Hierbij proberen we aan te sluiten bij allerlei actuele en ook lokale ontwikkelingen. School is geen gebouw en met de leerlingen trekken we er zoveel mogelijk op uit (dat is nu even niet mogelijk natuurlijk). En hoe meer levensecht des te beter. Als docent stel ik mij niet op als deskundige, maar daag de leerlingen uit om zelf antwoorden te vinden.

Leren moet je organiseren. Het moet werkbaar te beheersen en ook enigszins te controleren zijn. Daarvoor is een systeem nodig. Een tool, maar dit mag nooit heiliger worden dan het doel of het zelfs in de weg zitten. Het is nu nog te vroeg om al conclusies te trekken over deze periode, maar dat onderwijs ook anders zou kunnen en wellicht beter, is en was al niet ondenkbaar. Één werkwijze waarbij elke leerlingen even goed worden bediend is een illusie en zou niet het streven moeten zijn. Ruimte voor meer maatwerk is daarentegen wel wenselijk. Afhankelijk van hoelang deze periode nog gaat duren, zullen bepaalde vastigheden steeds meer op losse schroeven komen te staan. Zodra er zich mogelijkheden voortdoen, waarbij de individuele leerling meer centraal kan komen te staan, zal ik deze zeker met beide handen aangrijpen. Daarnaast is dit misschien wel het moment voor reflectie, waarbij we (gedwongen) stil staan bij wat nu echt belangrijk is. Resulteert groter en meer - hogere cijfers - eigenlijk wel altijd in meer geluk? Hoe kunnen we leerlingen laten uitgroeien tot de beste versie van henzelf, ook al is hij of zij dan minder goed in te delen in één of ander vakje.
Creativiteit, improvisatievermogen, leiderschap, goed kunnen samenwerken en bovenal niet in paniek te raken, wanneer antwoorden even niet te googlen zijn, is van essentieel belang gebleken
Hoe zie je de toekomst voor je, welke nieuwe opgaven wachten ons?
Dat we ons nu bevinden in een bijzondere tijd, waar allerlei ontwikkelingen elkaar steeds sneller lijken op te volgen was al eerder duidelijk. Corona kwam toch ineens uit een onverwachte hoek (of hebben wij ons laten verrassen?), daar waar wij ons focusten op thema's als klimaatveranderingen of robotisering. Creativiteit, improvisatievermogen, leiderschap, goed kunnen samenwerken en bovenal niet in paniek te raken, wanneer antwoorden even niet te googlen zijn, is van essentieel belang gebleken. In hoeverre is daar nu aandacht voor op scholen? En zou je daar in het basisonderwijs al niet mee moeten starten? Niet vanuit een boek en in vooraf dichtgetimmerde lessen, maar door hen te betrekken bij levensechte vraagstukken. En des te beter, wanneer de leerkracht het ook even niet weet. Dan zijn de leerlingen veelal op hun best. Corona komen we wellicht weer te boven en wanneer we dit beschouwen als een wake up call en hieruit onze les trekken, kan de crisis van nu ons misschien behoeden voor andere en ergere rampen.