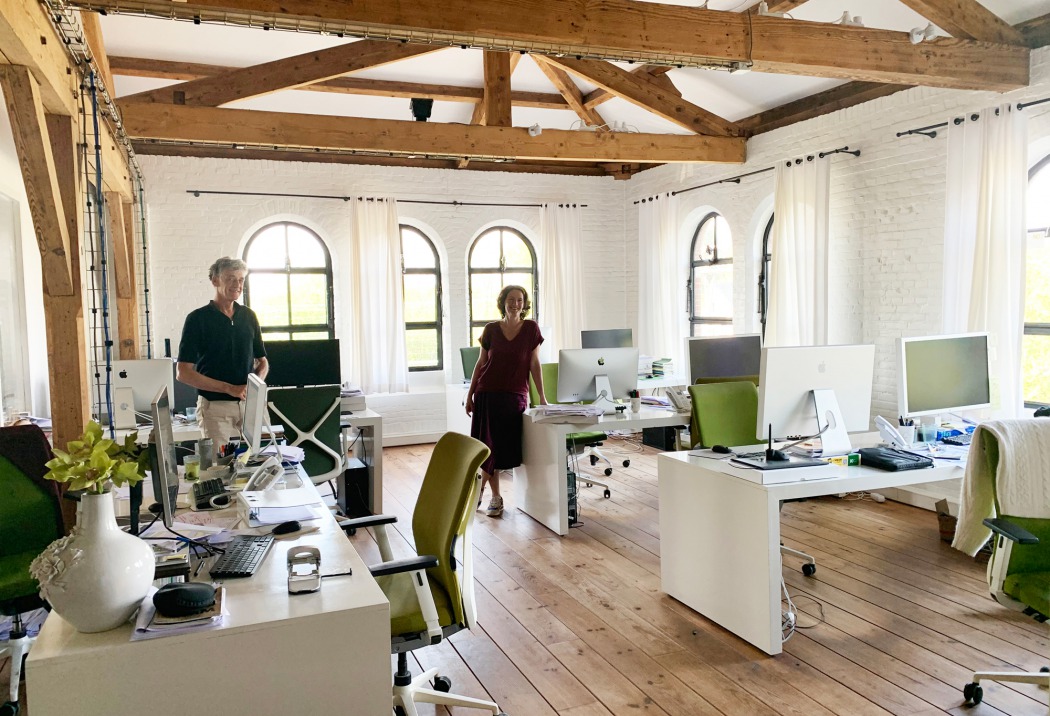 EN NU 10 // Atelier Loos van Vliet
Sectie

EN NU // 22 Interviews
Gesprekken
Freek Loos en Martine van Vliet zijn de oprichters van LOOS van VLIET. Martine is lid van de Programmaraad van Podium voor Architectuur en Freek heeft diverse ontwerpateliers van Podium begeleid. hun atelier combineert de drie disciplines landschapsarchitectuur, stedenbouw en architectuur om zo een integrale benadering van ontwerpen mogelijk te maken. Hoe beleeft het Atelier met (inter)nationale opdrachten deze tijd?
Hoe beleeft Atelier Loos van Vliet dit moment en welke betekenis kun je eraan geven vanuit je vakgebied?
We betreuren de doden, de kwetsbare zieken en de economische slachtoffers, maar zijn ook blij met de Corona-shock. Het is een wake-up call. Het vanzelfsprekende voortrazende bestaan is even verstomd en dat voelt een beetje als een bevrijding en een lichtpuntje voor het klimaat. Binnen de gekrompen 'inner cirkel' zijn we closer en naar buiten zijn we digitaal super actief. Het remote werken is verder uitgerold.
Wij zijn als directieleden met één van onze medewerkers fysiek op het bureau aanwezig en alle andere medewerkers zijn digitaal aanwezig. Alle computers zijn bezet.
Het is fysieke rust versus digitale dynamiek.
Tijdens de I-lockdown verwierven we al negen nieuwe opdrachten. Als er klappen volgen voor ons, dan komen die pas later. We hebben een klein laagje vet om de zaak draaiende te houden en kunnen daarom wat aan de langere termijn denken. Wij nemen deze week een extra bureauruimte over van een buur met projecten in overzees toerisme. Zijn projecten staan allemaal op 'hold'. Door de extra ruimte erbij kunnen we straks Corona Proof werken op voldoende afstand van elkaar. De woningvraag zal tijdelijk inzakken en verschuiven naar de goedkopere woning. Maar op termijn houdt de vraag stand. We handelen dus anticyclisch en hopen dat dat een wijs besluit is.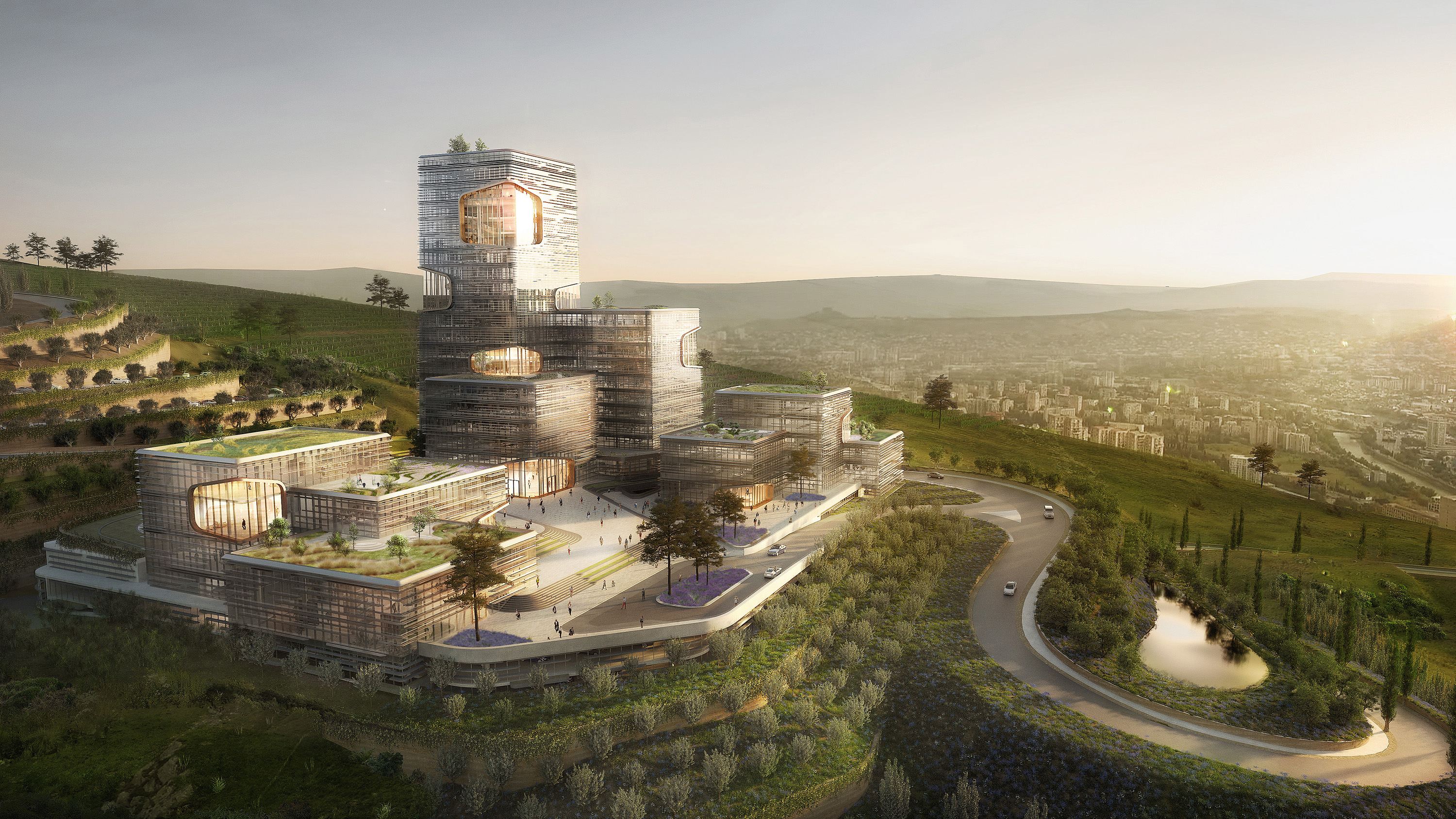 En de betekenis wereldwijd in de tijd?
Corona legt de kwetsbaarheid van onze soort bloot. De mensheid is net als een mierennest; een superorganisme. Het organisme blijkt kwetsbaar voor spontane maar mogelijk ook kunstmatige virusinvasies. Middelen voor een verdediging ontbreken en onze imuunsystemen kennen de nieuwe vijand niet. Voor de medicamenten die we ook nodig hebben blijken we afhankelijk te zijn van één producent (in Azië). Dus wordt er wereldwijd ingezet op het isoleren van het virus door fysiek contact te limiteren. De impact is enorm.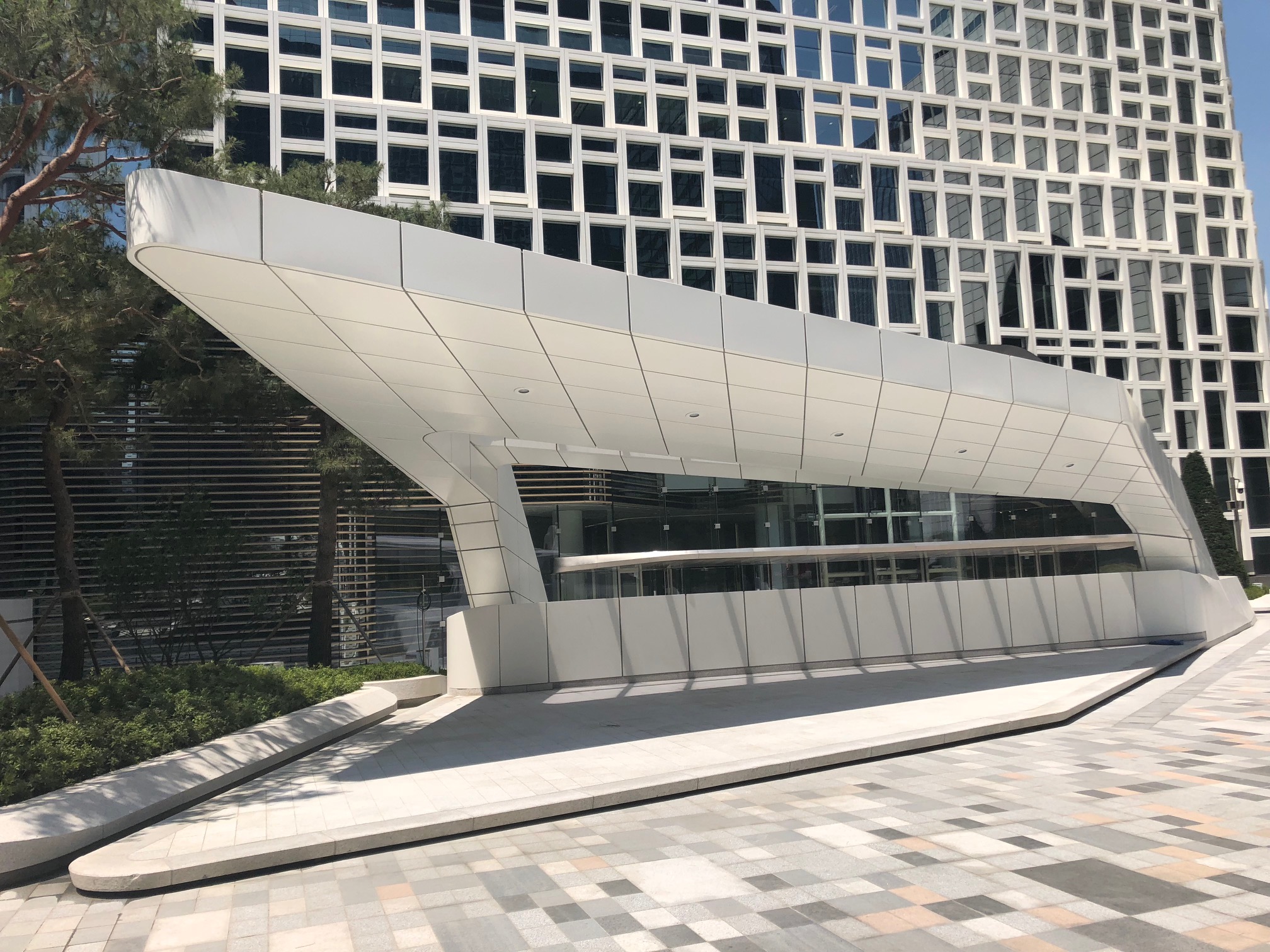 RESET: deze ervaring levert veel vragen op voor de ruimtelijke opgave, hoe willen we verder?
Om onze wereld draaiende te houden digitaliseren we waar mogelijk. Corona jaagt ons niet alleen naar digitale platforms, maar ook naar de digitale megastores. Overleeft de retail in binnensteden deze nieuwe aderlating? Wat betekent dit voor de programmering en het ruimtegebruik in de steden? Hoeveel horeca overleeft deze crisis? En hoeveel distributiedozen passen er nog in het landschap? Gaan we toe naar nieuwbouwplannen met voornamelijk kleinere en goedkopere woningen? Misschien een bijkomend voordeel dat de prijzen van de bouwmaterialen eindelijk zakken, zodat er nog wel kwaliteit gemaakt kan worden.
Gaan we meer lokaal voedsel verbouwen om minder kwetsbaar te zijn?
Gaan jullie terug 'voor' of 'na' wat betreft het werk en daarbuiten?
Corona geeft ons iets meer tijd voor ons zelf, iets minder s'avonds werken en iedere dag beginnen met een wandeling in de duinen in plaats van in de file staan. Dat hopen we er straks in te houden. Het digitaal overleggen scheelt veel reistijd zeker als het om buitenlandse opdrachten gaat en het werkt eigenlijk prima zo. Medewerkers werkten af en toe al thuis, dus dat zal niet heel veel veranderen. We merken wel dat het creatieve proces veel leuker is met zijn allen aan een tafel, dan via Teams of Skype, dus daar hunkeren we wel weer naar!
Waar kunnen we jullie blijven volgen?