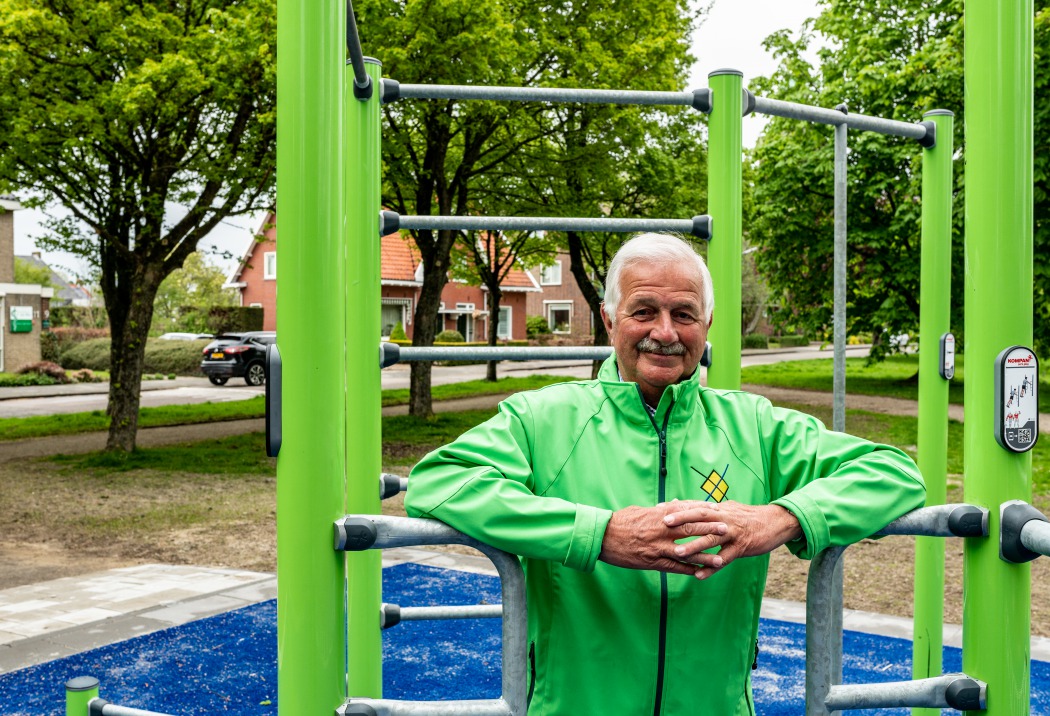 Veiligheidsportret 2 // Ben
Sectie

Gesprekken
Veiligheidsportretten
Participatie
Ben heeft veertig jaar bij de politie gewerkt, waarvan de laatste twintig jaar als wijkagent in Nieuw-Vennep. Sinds zijn pensionering acht jaar geleden is hij lid van de Stichting Dorpsraad Nieuw-Vennep.
Veiligheid ervaren tijdens politiewerk
"Leefbaarheid en veiligheid in het algemeen vallen in Nieuw-Vennep wel mee, maar ieder heeft een eigen veiligheidsgevoel. Een groepje jongeren samen bij een winkelcentrum is niet per se onveilig, eerder lastig. Sommige mensen zullen zich dan onveilig voelen. Wat daar niet bij helpt, is dat er minder blauw op straat is.
Vroeger was er zestig man politie, nu zijn er alleen drie of vier wijkagenten. Het politieapparaat werd steeds meer centraal geregeld, van gemeente naar regio en nog weer verder weg. Dan krijg je het effect van het kastje naar de muur. Dit wordt nu teruggedraaid, maar er is minder ruimte voor opleiding. En het is jammer dat de boomers nu met pensioen zijn en het vak niet meer kunnen overdragen."
Zelf heeft Ben niet het gevoel dat het door de jaren minder veilig is geworden. Woninginbraken had je altijd, en het zijn er niet duidelijk méér geworden. Toch is er genoeg te doen. Als corona weg is, heb je een probleem minder; het probleem dat de jeugd weinig te doen heeft.
Geen bonnenschrijver
Jongeren zijn af en toe best vervelend en ze maken een hoop rommel. Een voorbeeld: een groep scholieren liet zijn troep gewoon achter in een schoolportiek. Ben ging dan langs om met ze te praten, en daarmee werd het meestal opgelost. Hij was meer een prater dan een bonnenschrijver. Tussen de jeugd staan, niet erboven. Al moest je soms natuurlijk even wat strenger zijn. Hij maakte geen onderscheid tussen oorspronkelijke Nederlanders en nieuwe Nederlanders. Ook bij die laatste groep kon hij veel oplossen door te praten. Maar dat gaat nu niet zo makkelijk meer, want de wijkagent heeft weinig tijd en moet ook noodhulp rijden.
"De wijkagent is oog en oren van de politie en moet weten wat er in de buurt speelt. Dat betekent veel praten. Veel mensen vragen om oplossingen die ze ook zelf hadden kunnen bedenken, zo gaat dat nu eenmaal. In de praktijk is er vaak weinig aan de hand."
"Woninginbraken had je altijd, en het zijn er niet duidelijk méér geworden."
Pieken van onveiligheid
"Natuurlijk heb je wel eens pieken van inbraken of gevallen van mishandeling. Er is een keer een hausse geweest van gestolen autokatalysators. Maar dat kreeg je vrij snel in de greep. Het is best afschrikwekkend als er agenten rondrijden. Dat helpt echt tegen dieven, maar ook voor lastige jeugd.
Er wordt de laatste tijd weer meer vernield. Dingen die net even te ver gaan. Bijvoorbeeld bushokjes en brievenbussen met vuurwerk. Met Oud en Nieuw is de politiebezetting wel hoger, maar echt niet meer zoals vroeger.
Er zijn veel fraudegevallen met bankpasjes. Mensen komen langs aan huis en zeggen dat de bewoner zijn bankpasje moet inleveren en dan via de bank een nieuwe krijgt. Hier zijn toch vrij veel – vooral oudere – mensen in getrapt."
"Het is een klein groepje dat de orde verstoort, maar ze krijgen vaak meer aandacht dan ze verdienen."
Sociale media en wappies
Vanuit de dorpsraad herinnert Ben zich een avond in het dorpscafé waarvoor de uitnodiging via Facebook was gegaan. Toen kwam een groep wappies de openbare orde verstoren. Het werd na veel gesteggel en inschakeling van BOA's afgehandeld. Toen Ben later weer op Facebook keek, zag hij daar een heel beschuldigend verhaal vanuit die groep over dit voorval. "Het is een klein groepje dat zo de orde verstoort, maar ze krijgen vaak meer aandacht dan ze verdienen. De lokale krant blaast het dan ook een beetje op. Dat kan een gevoel van onveiligheid geven, maar over het algemeen kunnen mensen dat wel plaatsen."
Top 3-veiligheid
"Dan toch jeugd en veiligheid als eerste, dan een (on)veilige woon- en leefomgeving. Cyberveiligheid (integriteit) heeft toch minder aandacht nodig."
Niet van alles wordt aangifte gedaan
"Natuurlijk zijn er wel wietplantages opgerold, dat heb je overal in Nederland. Ook al is dat niet zo veilig, daar merk je niet zoveel van. Met dealen is het wel een beetje anders: mensen zien dat er gedeald wordt en er is angst. Maar mensen melden het vaak niet, want ze denken dat er niets mee gedaan wordt. Aangifte kost ook erg veel tijd. Dat frustreert ook collega's."