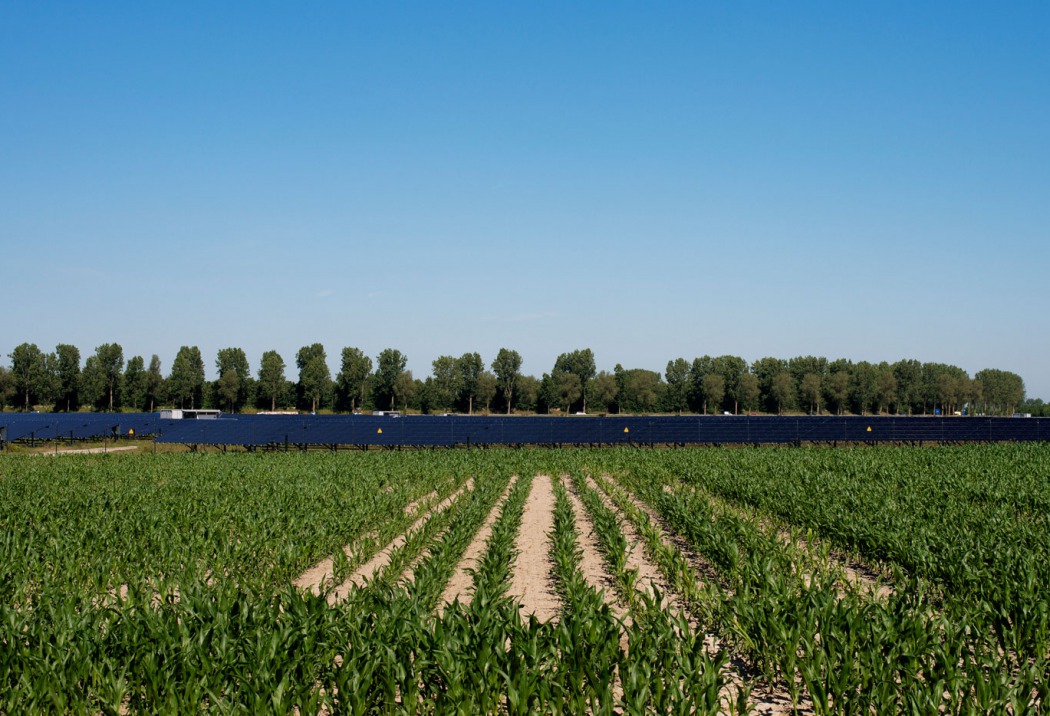 Evert van der Vlugt
Sectie

Polderlintportretten
Gesprekken
Participatie
Evert van der Vlugt is de vierde generatie die Haarlemmermeer bewoont. Wat maakt wonen op deze plek aan het polderlint bijzonder?
Mijn overgrootvader was Willem van der Vlugt, de stamboom is te volgen tot 1575. Vanaf het moment dat de Haarlemmermeer was drooggelegd kon de landbouw generaties lang doorgaan, vanaf drie zonen, mijn opa en zijn twee broers. Daarna mijn vader met 4 broers. Ze werkten met dorsmachines en paarden etcetera. Ze woonden aan wat toen de Sloterweg heette. Vanaf 1985 namen 4 neven het bedrijf over. Sjors is de vijfde generatie n zijn zoon de zesde. Momenteel wonen zij in Hoofddorp-Toolenburg.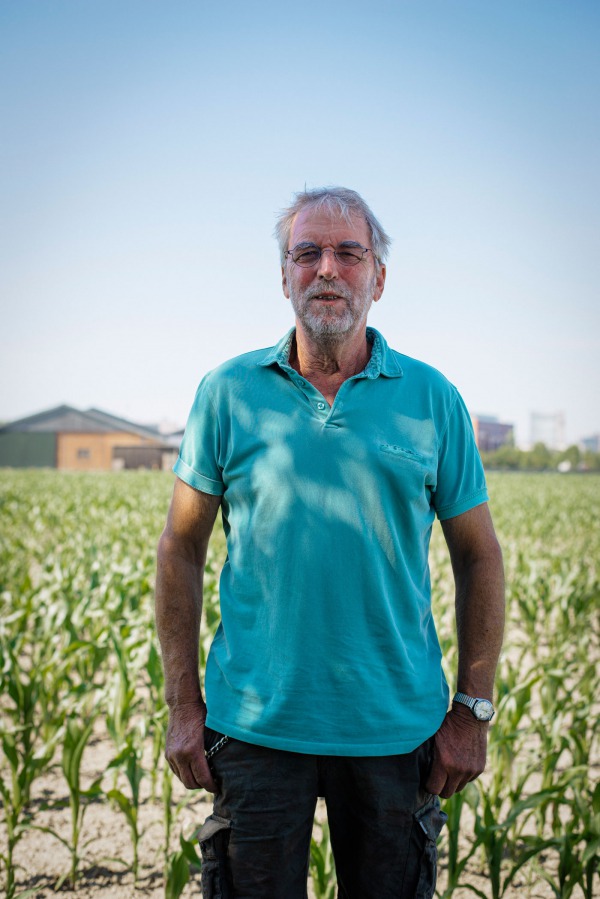 Het is mooi dat er vele generaties van dezelfde familie aan deze weg wonen. Begin jaren 60, ik was 10 jaar, moest het bedrijf verplaatst worden vanwege de aanleg van de Zwanenburgbaan en de uitbreiding van Schiphol; 3 km verder richting Hoofddorp kon het bedrijf opnieuw opgebouwd worden. De landbouw is sindsdien gemoderniseerd.
Het is hier prachtig wonen. Dat komt door de ruimtelijke omgeving. Het is net een oase. Als je onder het spoorviaduct doorkomt, kom je in een rustig gebied, weg van de bedrijvigheid en drukte. We waren wat huiverig, maar er komen gelukkig geen kantoren en hoge gebouwen.
De laatste 30 jaar is er een sterke ontwikkeling geweest rondom deuitbreiding van Schiphol met de aanleg van kantorenparken etcetera. Veel landbouwgrond is daarvoor opgeofferd. Bijvoorbeeld tot waar het politiebureau nu is, stonden bieten, dat herken je niet meer terug. Zo ook de Aalsmeerderweg, Rozenburg, waar de kerk stond, waar wij en generaties voor ons, in getrouwd zijn. Ook daar komt uitbreiding van de luchthaven. Alles staat op de foto's van vroeger. Alle oude buurten, gebouwen, het is niet meer herkenbaar. Het is jammer dat de eerste drie generaties niet echt de vruchten hebben kunnen plukken van de economische vooruitgang.
Polderlinten
Belangrijk voor het landschap is het terugvinden van historische waarden. Het verhaal terugvinden in het landschap. Die polderlinten worden op heel veel plekken gemarkeerd door de bomen. Dat geeft de ruimtelijke kwaliteit. Dat is goed voor nu en bedenk wat we moeten behouden voor later.
De bomen die hier voor aan de weg stonden, zijn 1,5 jaar geleden weggehaald. Populieren geven wortels, die groeien net zo ver als de boom hoog is. In deze weg ligt nog een oude gietijzeren waterleiding. Je krijgt een storm, de boom tilt de straat inclusief de waterleiding op. Het gaf een lekkage, het water dat tot 100 meter verder in het veld stond. Het moet groen blijven, maar het moet op tijd bedacht worden en geplaatst. Eigenlijk is de soort boom wel bepalend. De bomen vormen de groene linten.
Boerderij Den Burg, die mooi behouden is, geeft nog een historische lijn aan. En ander goed voorbeeld is het groene carré naast de Hoofdvaart. Daar is nu groengebied, voorheen pachtten wij daar 20 hectare landbouwgrond. We werden wel gecompenseerd door de gemeente met een nieuw te pachten stuk land.
'Zonder verleden geen heden. Zeker in zo'n snel veranderende polder moet je het verleden ruimte geven. De oorsprong is het verhaal. Dat is voor de jeugd en de toekomst heel belangrijk.'
Aalsmeerderweg
Wij hadden daar land aan het noordelijk deel, iets van 50 – 60 jaar geleden. Wat ik me weet te herinneren, is dat je ook spoorlijntjes had. Die spoorlijnen zijn heel erg belangrijk geweest voor de Haarlemmermeer. Ga vooral heel snel nog eens kijken naar het oude spoorhuis op de Beach Avenue. Daar zie je het oude spoorhuis met 'Aalsmeerderweg' er groot op.
De Aalsmeerderweg is zo'n brok historie. Mijn vader liep op zijn klompjes zo naar school. Dat er een paal voor het huis kwam en dat er elektriciteit kwam. Er was nog geen waterleiding, water drinken deed je uit putten bij huizen. Dat is 80 jaar geleden ongeveer, mijn vader heeft die ontwikkelingen allemaal meegemaakt. Wat er in mijn vaders jeugd is ontwikkeld, dat is onvergelijkbaar met de veranderingen van de laatste tien jaar. Als hij hier terug zou komen zou hij echt de weg kwijt zijn.
Op de plek waar nu een datacenter staat, woonden bekende boerenfamilies. In Rijsenhout worden nieuwe kassencomplexen gebouwd met veel groen en recreatie er omheen. Ook bedrijven en ondernemers leggen groen aan, zoals van der Valk, die legt nieuwe wegen en parken en bomen. Dan hou je het groene effect erin. Ook daar is altijd landbouwwerk gedaan.
Het is prachtig dat daar het groen teruggebracht wordt en het lint zichtbaar houdt. De herbouw van de schuur van Mees Nieuwenhuis, door architect Gijs de Waal, dat zijn goede voorbeelden. Allemaal oude schuren hebben we bekeken, als kans voor herbouw met een nieuw functie. De schuur van Adolfshoeve komt terug als Gerritshoeve, tegenover het station, tussen de kastanjebomen.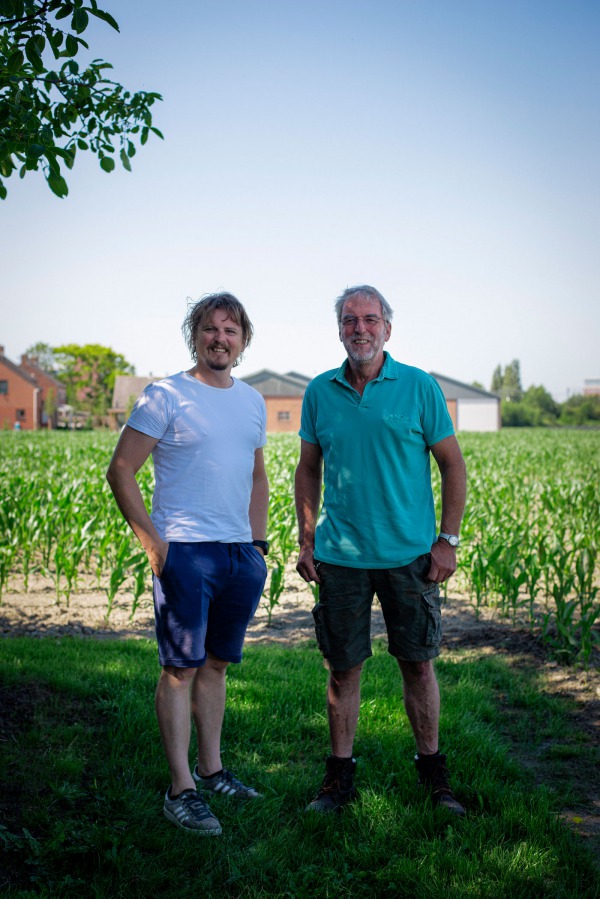 De oude stijl vasthouden is belangrijk. Een mooie mix maken van oude dingen en de Haarlemmermeer laten herleven. Het kan ook klein. Zonder verleden geen heden. Het is zeker zo dat je het verleden in zo'n snel veranderende polder zijn ruimte moet geven. Maar de oorsprong vormt het verhaal. Dat is voor de jeugd en de toekomst heel belangrijk.
Ik heb Schiphol altijd als een soort langzame tsunami gezien, als een vijand die ons opvrat. Aan de andere kant heeft de luchthaven ons ook goede dingen gebracht en zijn we goed behandeld. Maar het gevoel van 'tsunami' blijft als je die grote graafmachines ziet, die alles in een jaar tijd omwoelen en een kantoorpand of grote loods neerzetten.
Beleving & persoonlijke wens
Waar ik niet tegen kan is dat veel mooie panden zijn afgebroken. Moderne gebouwen kunnen best mooi zijn, maar je moet het in combinatie doen. Restaurant Den Burg. Daar heb ik 10 jaar geleden nog een oude transportband in de schuur gezet. Dat ze daarnaast dan iets in dezelfde stijl bouwen, dat is fantastisch.
De zonnepanelen waar we op uitkijken zijn niet te hoog. Daardoor heb je nog een ruimtelijk effect. Onder die zonnepanelen moet het gras worden gemaaid; dat kan machinaal of in combinatie met de schapen. Nu kan de natuur zich blijven ontwikkelen, ook onder de panelen.
Evert van der Vlugt is vierde generatie voormalig agrariër in Haarlemmermeer