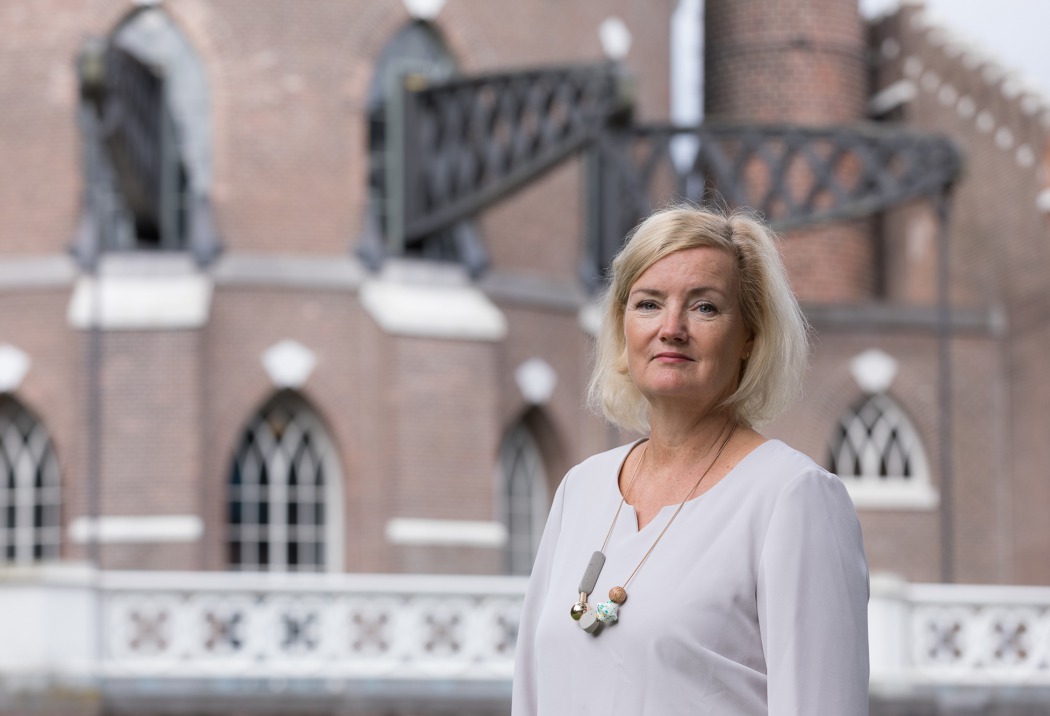 EN NU 9 // Interview met museumdirecteur Elise van Melis
Sectie

EN NU // 22 Interviews
Gesprekken
Elise van Melis is directeur/bestuurder van Haarlemmermeermuseum De Cruquius, waaronder Cruquius Museum, Historisch Museum en Meer-Historie. Een functie waarbij het historisch perspectief niet kan uitblijven om de actualiteit extra betekenis te geven. Lees mee over epidemieën in Haarlemmermeer, de verbondenheid van vrijwilligers, de verbouwing en de toekomstplannen.
Hoe beleef je dit moment?
Het zijn zeer onzekere tijden, ik ben en blijf ontdaan door wat er om ons heen gebeurt, in onze directe omgeving, het land en de wereld. Vooropgesteld, aandacht voor onze gezondheid staat natuurlijk met stip op nummer een. Feit is dat corona onze museumorganisatie in de kern raakt. Het publiek, het team en onze vrijwilligers in het Historisch Museum, het Cruquius Museum, de Witte Boerderij en de Polderschuur trekken aan het kortste eind. De verbondenheid onderling is groot, zo blijkt, maar de fysieke afstand tussen de mensen is nog groter. Kenmerkend voor een crisis is dat geen dag dezelfde is en wat het met ons gaat doen, is niet te overzien en dat vind ik het lastig.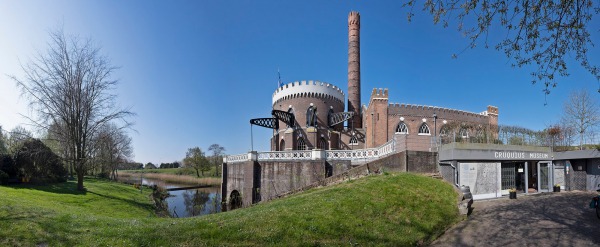 Hoe pak je het vanuit je vakgebied op?  
We hebben op donderdag 12 maart, meteen na de persconferentie van premier Rutte de deuren van het museum gesloten, groepen afgebeld en educatieve evenementen afgelast. Toen wisten we nog helemaal niet wat ons te wachten stond en waren we voornamelijk aan het verwerken wat er over ons heen denderde. Nu zijn we zes weken verder en denken we langzaamaan na over de heropening van de musea; hoe zullen we onze vrijwilligers laten werken (gesteld dat ze zich er goed bij voelen) en hoe we ons publiek zullen gaan ontvangen.
We hebben veel overleg, onderling en met collega-instellingen over hoe de dillema's aan te pakken. In deze fase is het belangrijk goed contact te houden met elkaar en onze achterban, onze vrijwilligers. We moeten aangehaakt blijven en er voor zorgen dat niemand buiten de boot valt. Sommige werkzaamheden voor vrijwilligers kunnen thuis voortgezet worden, als voor het magazine Meer-Historie, de foto- en collectieregistratie. Maar het meeste werk ligt stil. Wekelijks brengen we voor de vrijwilligers een speciale Meernieuws uit en het blijkt dat de nieuwsbrief zeer gewaardeerd wordt. Het mooie is dat we nu, doordat de vrijwilligers zelf kopij aanleveren veel meer over elkaar leren kennen, hobby's, favoriete recepten, tips voor boeken, hun bureaus thuis en meer.
Ondertussen werken we als team keihard door aan de herinrichting van het Cruquius Museum. De planningen van de bouwers, vormgevers en vele andere bedrijven die hierbij betrokken zijn, gaan gewoon door. Dus ook voor ons.  
Wat zijn de dilemma's?
Ons museum is een ontmoetingspunt rondom de verhalen en collectie van Haarlemmermeer. We doen dit voor en door de Haarlemmermeerders voor een breed publiek maar het gaat allemaal anders worden. Die ontmoetingsfunctie wordt in de 1,5 meter maatschappij erg onder druk gezet. We moeten creatief zijn, dat gaat beslist lukken.
Het aangehaakt houden van de vrijwilligers is een belangrijke taak. Zij zijn het hart en de ziel van de organisatie.
Het goed contact houden met hen is evident. Behalve de nieuwsbrief, nemen we per mail of telefoon contact met hen op, al dan niet via via en houden we elkaar op de hoogte. Onze vrijwilligers zijn geen willekeurige passanten; ze zijn de kurk waar het museum op drijft, we zijn blij met hen en dat willen we beslist zo houden.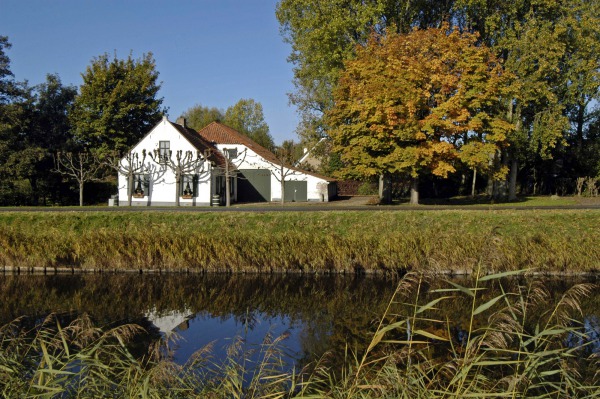 Het publiek houden we op de hoogte via de sociale media. We zijn nu aan het uitdenken hoe we de deuren van de musea kunnen openen binnen de RIVM-richtlijnen voor wat betreft de recepties, de bezoekersroutes en horeca zowel in het Historisch Museum, het Cruquius Museum, de Witte Boerderij en de Polderschuur. Duidelijk is wel dat het grote – ook financiële, gevolgen heeft voor onze organisatie.
De herinrichting van het Cruquius Museum is een lang geleden ingezet en belangrijk proces waar we bij de werkzaamheden ook de inzet van vrijwilligers hebben ingecalculeerd. Omdat die helemaal weg viel én omdat de bouw wel doorging, moesten we inventief zijn.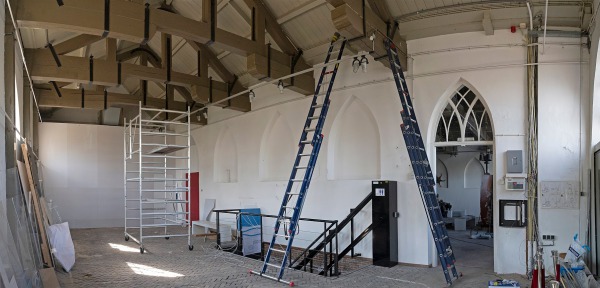 Met inzet van onze eigen families hebben we de klussen die de voortgang niet in de weg mochten staan, geklaard.
Een ander niet onbelangrijke zorg is de museale omzet. De baten uit entree, zaalverhuur en winkelopbrengst zijn in een klap verdwenen, in een voor ons steevast drukke tijd van het jaar. Het voorjaar is dé periode waarin we vele scholen en groepsbezoeken uit binnen- en buitenland krijgen. Deze groepen zullen niet per se later in het jaar terug komen. En binnen de 1,5 m maatschappij kunnen we niet zodra we weer open zijn, de kas zuiveren. Dat is zorgelijk. We sluiten vanzelfsprekend aan bij alle mogelijke regelingen, landelijk gezien. Helaas is er van de provincie Noord-Holland niet veel te verwachten. We hopen op een goede steun van de gemeente Haarlemmermeer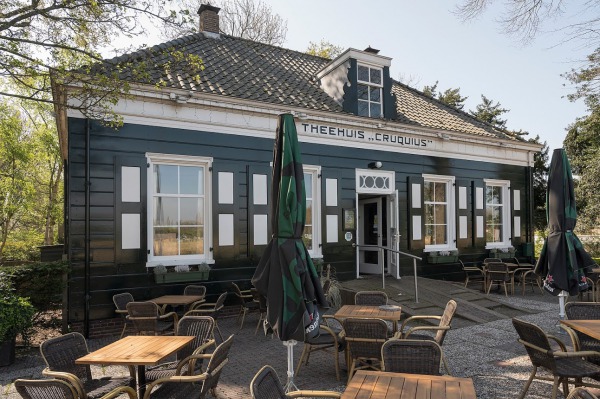 RESET: ga je straks bij voorkeur terug naar het 'oude' systeem of ga je het 'anders' doen?
Geen twijfel, alles wordt anders maar voor hoe lang daarna weet ik niet. We weten allemaal dat veel crises niet of nauwelijks te vermijden zijn. Ik kan het niet laten de geschiedenis er bij te halen. Denk aan de periodes waarin de pest zich manifesteerde, denk aan de (in Amerika begonnen) Spaanse griep uit 1918 – de meest voorzichtige schattingen melden twintig- tot veertig miljoen doden, vooral jongvolwassenen, en sindsdien hebben nog tal van andere rampen ook ons land geteisterd.
Doorgaans realiseert de mensheid zich achteraf wat er is misgegaan en zoekt men naar mogelijkheden om herhaling te voorkomen. Dat lukt lang niet altijd. Ook dit keer zullen we ervan leren.
De ervaringen die wij nu opdoen, vragen dringend en dwingend om bezinning.
Meer dan ooit buigen we ons in de komende periode over de vraag wat de toekomst ons zal brengen. En om heel dicht bij huis te blijven: ook onze Haarlemmermeer heeft ernstige epidemieën gekend. Denk aan malaria (1865) en – ongeveer tegelijkertijd - pokken, tyfus en cholera. De oorzaak lag toen onder meer bij slechte hygiënische toestanden, ook in de polder, en vooral de belabberde kwaliteit van ons Haarlemmermeerse drinkwater. Burgemeester Amersfoordt van Haarlemmermeer heeft indertijd zijn uiterste best gedaan om de ziektes te bestrijden. Het viel niet mee om tegen de onder de bevolking heersende opvattingen op te boksen. Zijn gebod om geen ontlasting in het polderwater te deponeren is zelfs bekrachtigd door de Hoge Raad. Dus we moeten zorgvuldig en bewust met elkaar om blijven gaan. Daar kunnen we in het museum, door het vooral goed te organiseren wel wat mee doen, maar het vergt extra inspanning van ons allemaal.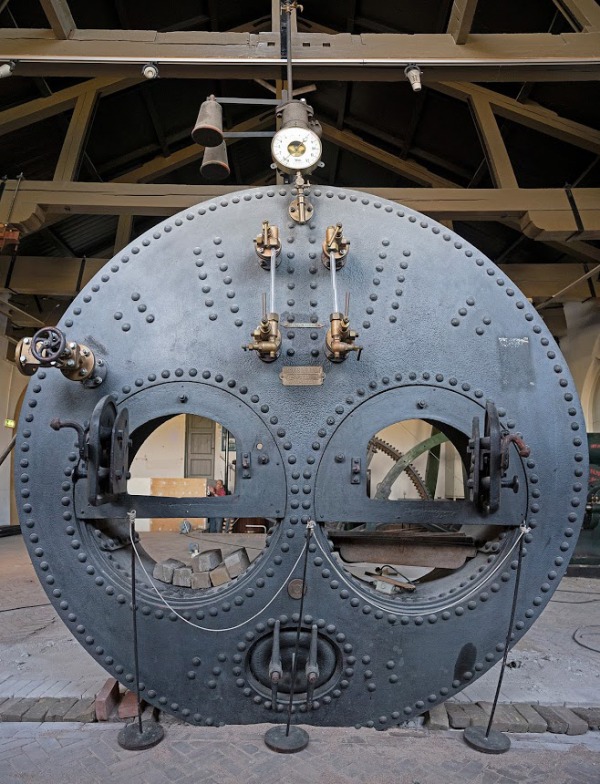 Hoe zie je de toekomst voor je, welke nieuwe opgaven wachten ons?
Ik zie de toekomst hoopvol tegemoet. We kijken reikhalzend uit naar het moment dat we de deuren van de musea mogen openen voor het publiek, hoe weinig ook. Ook dat we op termijn én op afstand (delen van) schoolklassen voor aparte educatieve projecten kunnen ontvangen, dat we met collega-instellingen en vrijwilligers weer tentoonstellingen kunnen maken, dat we de verhalentafels op 1.5m kunnen plaats vinden, dat we onze nieuwe presentatie van het Cruquius Museum kunnen laten zien, dat we onze historische werktuigen mogen laten ronken tijdens demonstraties. En ga zo maar door. Daar doen we het toch allemaal voor?
We leren heel veel van deze roerige periode en dan is het de kunst om het om te zetten en mee te bewegen. Wat ik oprecht hoop is dat we deze maanden gezien en ervaren hebben, hoe leeg het leven is zonder museum, horeca, film, theater, cultuur, kunst, erfgoed en veel meer. Het is geen sluitpost, maar we moeten het koesteren.