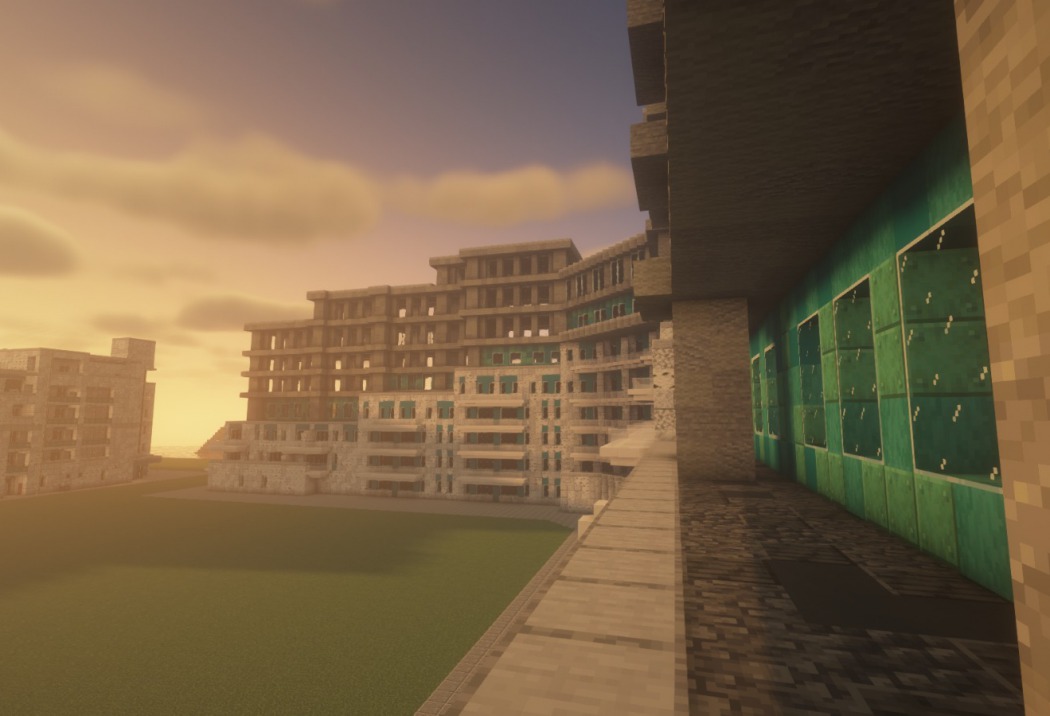 Minecrafting the Curriculum deel 2
Vorig schooljaar volgden leerlingen van het Kaj Munk College het programma Minecrafting the Curriculum, waarbij ze in Minecraft ontwerpen maakten om de Hoofddorpse wijk Overbos meer kleur te geven. Dit schooljaar doet een nieuwe lichting hetzelfde. Op 17 november presenteren ze hun ontwerpen aan een jury.
In Minecrafting the Curriculum krijgen de leerlingen ontwerp- en tekenworkshops. In deze tweede versie van het programma lopen ze ook rond om de wijk beter te leren kennen alvorens ze gaan ontwerpen.
Bij de wandeling door de wijk hadden ze de opgave om een plek te zoeken die wel wat kon worden opgefrist. Het kon een kleine postzegel zijn - 'archipunctuur' - maar ook een wat grotere plek: een plein, een flat, een woonblok of een winkelcentrum. Het Paradijs bleek de eerste keer een geliefde plek om aan te pakken.
De ontwerp- en tekenworkshops werden gegeven door de architecten Richard Proudley en Milad Pallesh. De eerste groeide op in Overbos, de tweede in de vergelijkbare wijk Linquenda in Nieuw-Vennep. De leerlingen werden bijzonder enthousiast van de aanstekelijke manier waarop de architecten heb inwijdden in het ontwerpvak.
En daarna zijn ze aan de slag gegaan. Wat ze hebben ontworpen, presenteren ze op donderdag 17 november op school aan een jury, met medewerkers van Podium voor Architectuur, gemeente Haarlemmermeer, en met de architecten in de gelederen.
De resultaten komen op de website en zullen ook deel gaan uitmaken van het vervolg op de expositie.