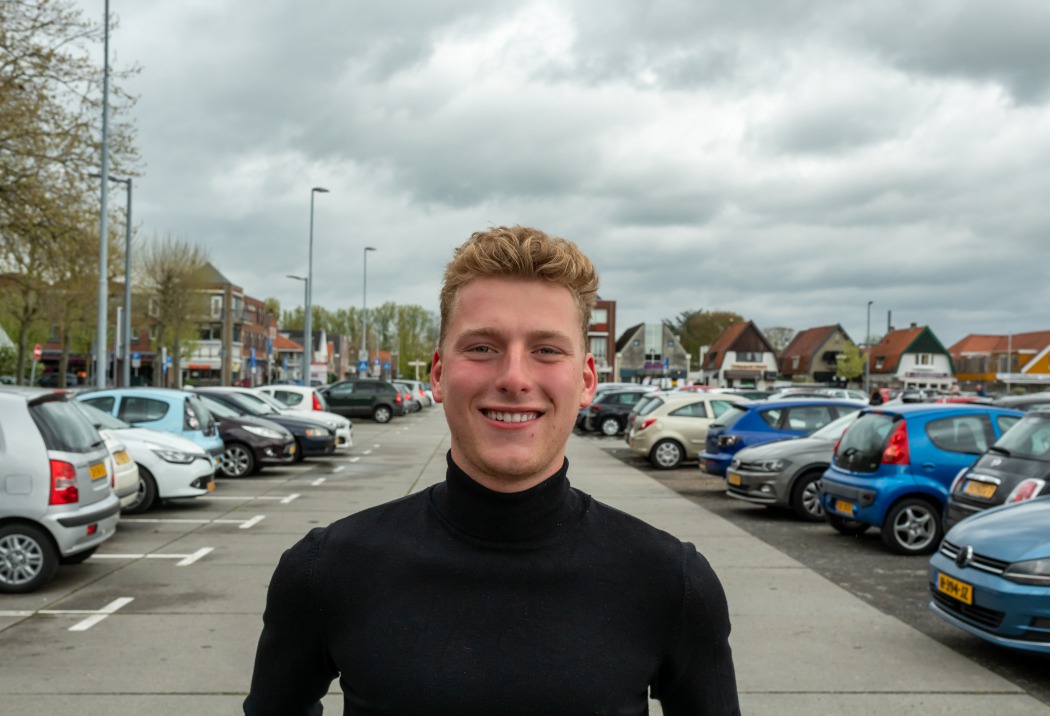 Wouter vraagt goede communicatie
Sectie

Gesprekken
Haarlemmermeer Groeit
Ik woon nu nog bij mijn vader in Hoofddorp, dicht in de buurt van het centrum, maar binnenkort gaan mijn broer en ik verhuizen naar een huis in Zwaanshoek. Dit is via via gegaan. Het is heel fijn dat we op zo'n manier ergens een eigen plek hebben kunnen vinden. Ik vind Zwaanshoek wel een interessante uitwijkmogelijkheid, alleen ik hoop wel dat ik later iets voor mijzelf alleen kan vinden.
Ook hoop ik dat ik straks weer in Hoofddorp kan wonen. Dat was wel een fijne omgeving om op te groeien. Je hebt hier alles. Hoofddorp is voorzien van alle gemakken, overal voldoende supermarkten, je hoeft geen kwartier te rijden voor dingen. Het is heel functioneel ingericht, maar het is er niet gezellig. Tudorpark is bijvoorbeeld wel mooi, maar of het echt gezellig is weet ik niet. Alles is zakelijk ingedeeld. Vooral voor de doelgroep van twintigjarigen mis ik de gezelligheid. Er is geen 24-uurs uur leven hier in Hoofddorp.
Gebruik de ruimte.
Waarom zou je de grond niet gebruiken die er is? Omgeving rondom Hoofddorp gaat ook veranderen. Op een gegeven moment is Hoofddorp vol en zullen andere dorpen meer aandacht moeten krijgen. De omgeving in Haarlemmermeer gaat harder veranderen dan Hoofddorp zelf, verwacht ik. Ik verwacht dat Hoofddorp en Nieuw-Vennep samengaan klonteren, maar dan moeten er wel lokale voorzieningen komen, anders is het te ver weg.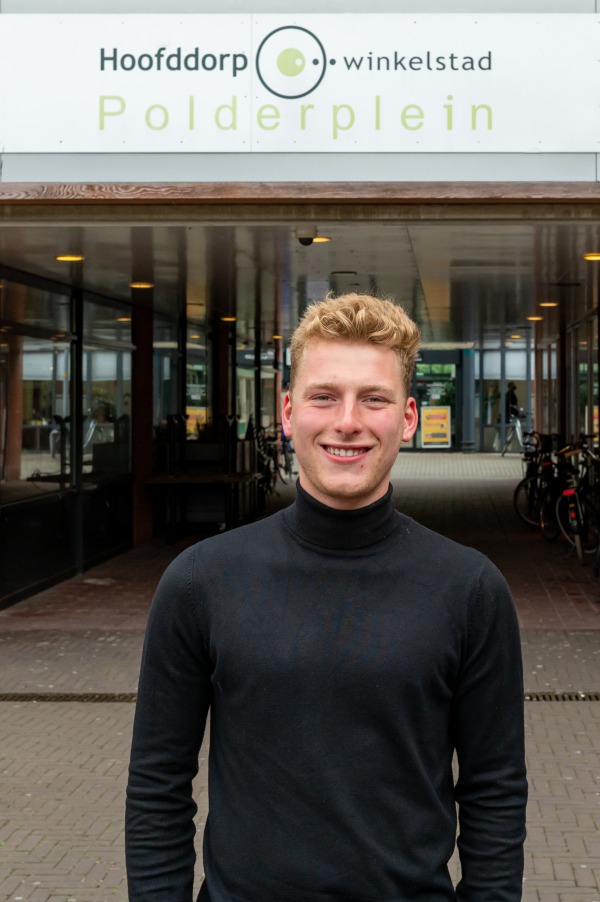 En waarom wordt er niet gebouwd op de parkeerplaats bij het Cultuurgebouw? Dat zou een goede locatie zijn voor een appartementencomplex voor jongeren.
Nu ligt de focus veel op jonge gezinnen, maar naar een jongere doelgroep wordt eigenlijk niet gekeken.
En dan doe je wat horeca onderin, zodat je daar een geclusterde horecavoorziening krijgt. Ook zou het leuk zijn als die tenten ook wat langer open zijn dan nu. Nu moet alles op tijd dicht. Je kiest er daarom sneller voor om bijvoorbeeld naar Amsterdam te gaan, alleen is die verbinding 's nachts dan weer erg slecht. Je komt amper terug. Daar valt ook nog zeker iets te halen.
Toekomst?
Over twintig jaar hoop ik wel in Haarlemmermeer te wonen of in ieder geval in de omgeving van het centrum van Hoofddorp. Mijn voorkeur gaat uit naar een sfeervolle omgeving met laagbouw en veel groen. Dat heb je daar. En alle comfort is er. In hoofddorp kent iedereen elkaar ook, echt ons kent ons. En als je even naar buiten wilt, dan kan je makkelijk een rondje lopen in het Haarlemmermeerse bos. Er zijn ook sportclubs in een straal van tien minuten, supermarkten in een straal van 5 minuten. Je kan alles lopend doen en je hoeft niet per se de auto in te springen.
Wil je nog iets meegeven?
Jongeren voelen zich nu niet gehoord. Het is voor hen erg belangrijk om rust te creëren in deze woningcrisis. Goede communicatie is daarom noodzakelijk.
Wouter werkt als Marketing & Communicatie professional.