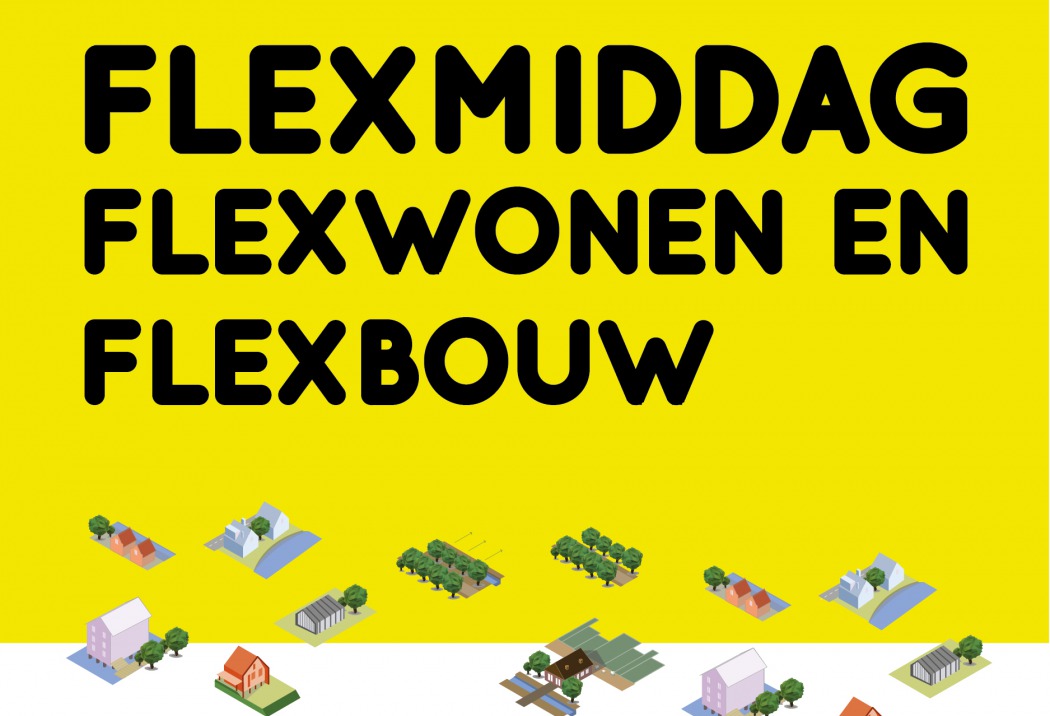 Flexmiddag, Flexwonen en Flexbouw
Op uitnodiging en inschrijving: Real time kennisuitwisseling Haarlemmermeer en Almere op 1,5 meter afstand. Een flexibele dialoog en dito excursie met focus op het experiment, de behoefte, tijdelijk of permanent, bestemmingsplannen, exploitatie, het functioneren en het vervolg. Een initiatief van Ymere en Podium voor Architectuur, gefaciliteerd door Woningbouwatelier gemeente Almere.
Pitches, dialoog en reflectie
Rijksdienst voor Ondernemend Nederland (RVO) met een introductie op Flexwonen
Woningbouwvereniging Zayas Janine van Heertum en Edwin Persaud van de Gemeente Den Bosch over de versnelling en opschaling van flexbouwen in Den Bosch
Programmamanager Vernieuwend Wonen Almere Tineke Lupi over Wiki House
Programmamanager Gebiedsontwikkeling Jacqueline Tellinga met een kritische reflectie op flexwonen en een introductie op de pilot 'Bouwen door buurten' en Homeruskwartier
Introductie op excursie
Leren en zien hoe het kan en dat het kan
Jacqueline Tellinga over BouwEXPO en Homeruskwartier met een diversiteit aan zelfbouw – hoe willen mensen wonen?
Projectleider Ymere Hicham Rmila over Nobelhorst: in 12 weken samen met Dura Vermeer prefab huizen bouwen
Excursie
Op excursie in twee groepen. Vanuit de introductie kan iedereen een persoonlijke route vinden, van locatie wisselen, of het tijdstip van vertrek bepalen.
Met aanwezigheid vanuit
Woningbouwcorporaties Ymere en Zayaz, Ministerie van Binnenlandse Zaken en Koninkrijksrelaties, Rijksdienst voor Ondernemend Nederland, Woningbouwatelier Almere, gemeentes Almere, Den Bosch en Haarlemmermeer, actieve bewoners en (project)ontwikkelaars.