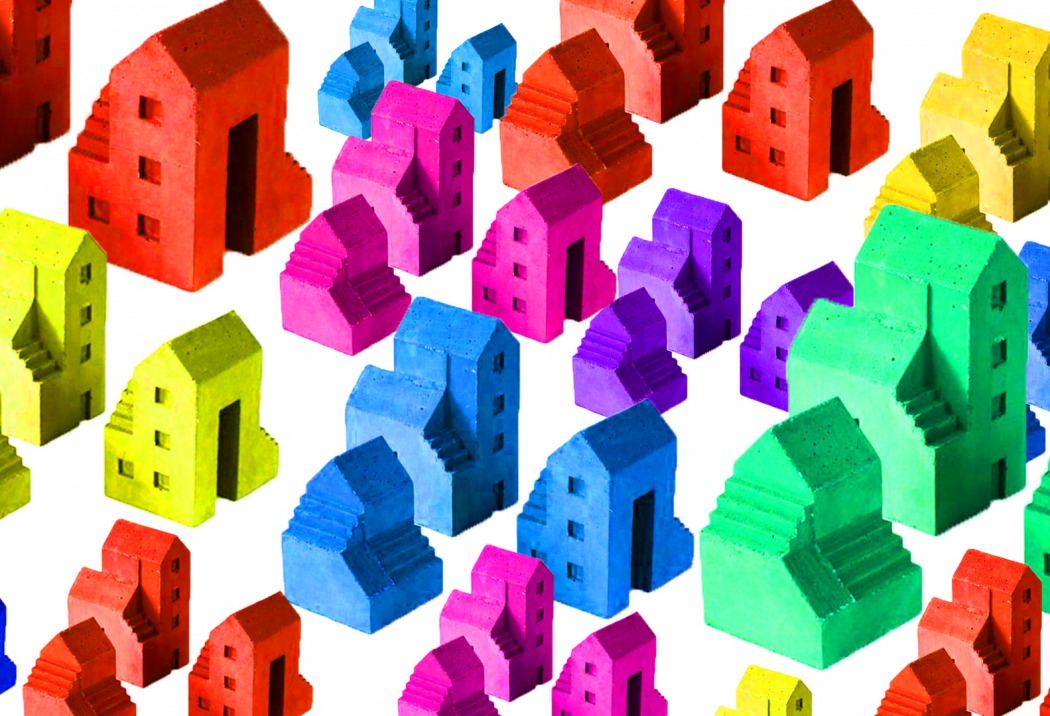 PRIJSVRAAG | Erfgoed in Miniatuur
Sectie
Thuis werken aan een prijsvraag met een expositie in het najaar. Met Erfgoed in Miniatuur roept Podium voor Architectuur op om te bouwen aan de toekomst van Haarlemmermeer met haar unieke erfgoed als inspiratie en basis voor de toekomst.
Boerderijen, molens, gemalen, fabrieken, forten, kerken, de luchthaven zijn herkenningspunten. Ze geven betekenis aan onze leefomgeving: om te bezoeken, te gebruiken, nieuw leven te geven. We zijn zo aan deze objecten gewend, dat opnieuw beleven en goed kijken tijd vraagt. Het lijkt erop dat die tijd er nu is.
Met een rijke geschiedenis van 700 jaar in het noordelijk deel en de polder als betrekkelijk jong gebied is deze tijd van thuiswerken een geschikt moment om aan deze prijsvraag mee te doen. Kijk met een nieuwe blik naar de iconen van Haarlemmermeer en maak op schaal een model van ca. 10 tot 25 centimeter. Wie bouwt er mee?
Voor individuele bouwers, voor bouwers met vrienden of (groot)ouders, voor alle leeftijden
De Cruquius en Sugar City zijn bekende voorbeelden. Ook iconen van de toekomst zoals de Pharos toren, de skyline van Schiphol en een 'nieuwe oude' boerenschuur zoals de Gerritshoeve. Bepaal zelf wat van waarde is, vanuit verleden, heden en voor de toekomst.
Expositie
Op dit moment weet niemand wanneer we elkaar weer kunnen ontmoeten. Daarom starten we met een online expositie van foto's van de inzendingen. Zodra het openbare leven weer start, gaan we een 'echte' expositie plannen waarin alle inzendingen een plaats krijgen op verschillende locaties in Haarlemmermeer. Hoe meer hoe beter.
De twaalf beste ontwerpen krijgen een plaats in de eregalerij in het Cultuurgebouw. Daarna gaan ze mee op reis met een enorme maquette van Haarlemmermeer, gericht op de energietransitie.
Deze prijsvraag is voor alle leeftijden
Alle inzendingen krijgen een plaats in de expositie. De 12 beste inzendingen komen in de 'eregalerij' - we maken een indeling naar leeftijd, individueel en samen, zodat iedereen passende waardering krijgt. Het doel is dat de eregalerij verschillende iconen toont. Dit is een voornemen - dit is een tijd waarin we flexibel meebewegen met het proces van inzenden.
Vanaf 15 april kun je alvast je resultaat delen per foto of film voor de (groeiende) expositie op onze website!
Inleveren van het 3D model
Vanaf openstelling van het Cultuurgebouw, naar verwachting begin juni t/m 20 juni bij Podium voor Architectuur op di, wo, do tussen 10.00-15.00 – entree Raadhuisplein – volg de bewegwijzering ICONEN
Voor inspiratie, meer informatie en voorwaarden?