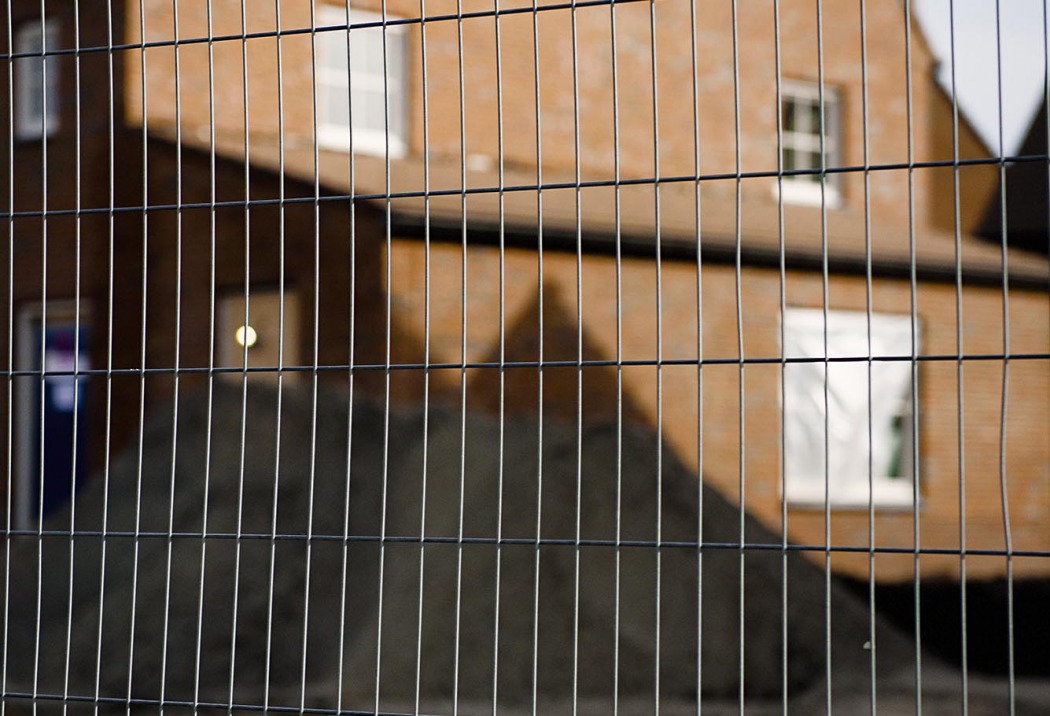 In gesprek met Wouter van Twillert
Sectie

Pandemieportretten
Gesprekken
Participatie
Hoe functioneert het circulaire bouw- en participatielandschap tijdens deze crisis? Chief C-Creators Wouter van Twillert vertelt over community building en de transitie naar circulaire bouw.
Het verbaast me, in positieve zin, dat het best goed doorloopt. Tijdens de eerste golf hadden veel mensen niet de head space omdat ze thuis kinderen hadden en zich bezighielden met basale vraagstukken. Paniek was voelbaar en de neiging om de pauzeknop in te drukken was ook aanwezig. In mei dacht ik dat C-Creators in zwaar weer zou komen maar sinds juni hebben we een tweede adem gevonden en kwamen veel projecten weer op gang via online bijeenkomsten. Dit leverde zelfs voordelen op zoals een hybride brainstormsessie waarbij de uitkomsten direct zichtbaar zijn op een digitaal bord en waar iets meer ruimte is voor iedereen om een persoonlijke bijdrage te leveren. Daar staat tegenover dat je in je eigen team elkaar echt begint te missen. Het stimulerende en leuke van in een team werken staat onder druk. Maar over het algemeen blijft de circulaire bouw voortgang boeken.
C-Creators is een stichting waar veel kennis en ervaring samenkomt. We zijn erop gericht om kennis collectief te maken zodat je niet zelf het wiel hoeft uit te vinden. We laten organisaties zien dat circulaire projecten uitvoerbaar zijn, met toegankelijke uitleg. C-Creators is een initiatief van gemeente Haarlemmermeer, gemeente Amsterdam, de Schiphol Group en Rabobank en heeft als doel de transitie naar een circulaire bouweconomie binnen de Metropoolregio Amsterdam (MRA) te versnellen. We werken aan community building van scale ups tot aan gevestigde bouwbedrijven en kennisinstellingen tot kleine en grote gemeenten en zijn nauw betrokken bij concrete projecten rondom circulair bouwen met ons bouwprogramma. Met het bouwprogramma bieden wij een custom made plan en ontwikkelen op maat gemaakte tools. Alle daaruit voortkomende relevante kennis en best practices verzamelen we in de Cirkelstad bibliotheek om te delen met de gehele gemeenschap.
Wij zijn drie jaar geleden begonnen en kunnen inmiddels relevante vragen beantwoorden op het gebied van houtbouw, stikstofvrij bouwen, circulaire werklocaties, digitalisering, circulair renoveren, bouwhubs en het afwegingskader. Om een voorbeeld te geven: Provincie Noord Holland (PNH) is dit jaar aangesloten als kernpartner met de vraag welke relatie gelegd kan worden tussen het stikstofarrest en circulair bouwen. Driekwart jaar hebben wij gesprekken gevoerd met onze partners en in samenwerking met kennis- en netwerkorganisatie Platform31 een handreiking Stikstofvrij bouwen opgesteld. De handreiking beschrijft concrete leerervaringen die we hebben opgedaan met onze partners.
Een andere relevante vraag die we kregen betreft het circulair renoveren voor woningcorporaties. Renovatie is een van de meest complexe opgaven bij circulair bouwen. We zijn gestart met een prijsvraag voor gemeente Amsterdam en raakten daarbij in gesprek met Ymere over een project in Haarlem. Gestoeld op deze beide opdrachten hebben we in opdracht van de Provincie en Ministerie van BZK het praktische Handboek Circulair renoveren opgesteld. Dit blijkt boven verwachting een enorm succes te zijn gezien de aanvragen die wij ontvangen voor een presentatie en extra toelichting.
Heeft deze crisis, een versnelling in het denken over circulariteit meegebracht?
Het is te vroeg om die vraag te beantwoorden. Ik zie zelf geen harde koppeling tussen het coronavirus en duurzaamheid. Het virus heeft meer te maken met bewustzijn over omgang met dieren, kruisbesmettingen en veel minder met omgang met milieu, de materialen en de impact. Ik zie dat er mensen zijn die wel die brug proberen te slaan en dat dit soms lijkt te landen, maar ik betwijfel of dit ook echt beklijft als we alles weer mogen en kunnen doen.
De thema's duurzaamheid en circulariteit worden wel steeds meer normaal en steeds minder een uitzondering. Maar ik realiseer me ook dat er echt nog een heleboel werk te verrichten is. Wat is jouw prognose op behoefte aan scholing, als je ziet wat er op professioneel niveau aan het veranderen is? Hoeve de Vogel in Hoofddorp is ongeveer twee jaar geleden verbouwd naar C-Bèta. Dan constateer je dat ondanks het gebruik van circulaire materialen, ook de mate van verwerking en constructie van invloed zijn op circulariteit, en als je dat niet meteen meeneemt bereik je niet wat je wilt. Daar leren we uiteraard wel van.
Het gaat vaak om heel praktische kennis, zoals het gebruik van lijm of nietjes. De bouw is een versnipperd aangestuurde sector. Zo werkt de aannemer met onderaannemers en die werken met ZZP'ers. Het kan een tijd duren eer die keten van werkplaats tot werkplaats circulair bouwt, terwijl de opgave op zich niet ingewikkeld is. Het gaat om de juiste toepassing, zoals vastschroeven in plaats van vastkitten. Er is de afgelopen decennia een ontwikkeling geweest naar het gebruik van materialen die niet per se gezond zijn of handig. We bespreken binnen MRA of een regionale fabrieksmatige assemblage van circulaire woningen haalbaar is, gericht op twee tot drie dagen montage. Daarbij kun je leren van traditionele constructies en deze op een eigentijdse manier toepassen.
Met de kennis van nu zouden we naar de nieuwe toepassingen moeten kijken, minder arbeidsintensief maar wel effectief.
Kijkend naar de MRA, wat zijn de kansen, verwachtingen of boodschap?
C-Creators is niet voor niets ontstaan in de MRA. Het is een compacte regio waar veel gebouwen en woningen gerealiseerd moeten worden. Als we het hier zo organiseren dat we de kennis bij elkaar brengen zodat organisaties niet zelf het wiel hoeven uit te vinden én we de lat van circulariteit verhogen, dan ben ik er van overtuigd dat we voorbeeldstellend kunnen worden, zowel nationaal als internationaal.
Alle voorbeelden liggen er al. Het gaat om ambitie, leiderschap en elkaar de bal durven toe te spelen.
Ik heb het gevoel dat er in de MRA een goede sfeer is. Haarlemmermeer was een absolute koploper die in de huidige bestuursperiode een slimme volger is. Op dit moment is Amsterdam zeer proactief met Zaanstad en ook Purmerend. Deze fantastische impulsen kunnen uit verschillende hoeken komen. Als we in MRA met elkaar een verband weten te vinden, dan zit er heel veel goeie energie en daadkracht in.