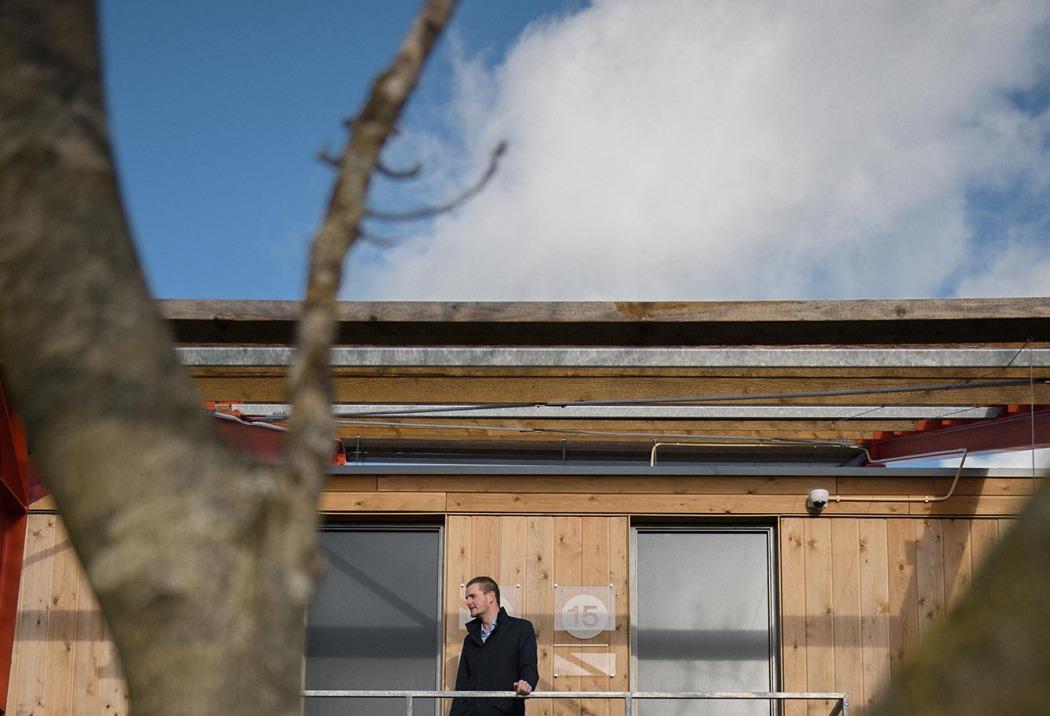 In gesprek met Isaac Roeterink
Sectie

Pandemieportretten
Gesprekken
Participatie
In gesprek met Isaac Roeterink, projectmanager bij Schiphol Area Development Company (SADC), over de stand van het duurzame werklandschap, ruimte voor ontmoeting en uitdagingen voor de toekomst.
Hoe functioneert het duurzame werklandschap zich tijdens deze crisis?
Als we vanuit Schiphol Trade Park (STP) kijken en daarbuiten dan zien we dat er een verschil is tussen bedrijventerreinen en kantoorlocaties. Bedrijvenlocaties gaan gewoon door op hun ingezette koers. Het heeft er vooral mee te maken dat de bedrijven die hier gevestigd zijn, hun werk fysiek op locatie moeten verrichten. Zeker de productie en logistiek gaat het werk gewoon door, dat kan niet vanuit huis. Dus wat wij zien, is dat de impact voor ons nog best wel meevalt en dat het lijkt dat in bepaalde sectoren veel hardere klappen gevallen zijn. In maart was er wel een algehele schrik. Als ik kijk naar wat wij dit jaar hebben behaald aan resultaten, met nieuwe partijen die toch de stap zetten om te kijken naar vestiging op een nieuwe locatie, kan ik daar positief over zijn. We hebben een aantal locaties. De President is een bedrijvenpark in Hoofddorp naast STP. Dat is een ander type locatie, kleinschaliger, meer georiënteerd op MKB en ook wat internationale partijen. Daar zie je dat het zeker in het begin van de coronacrisis wat rustiger was. Op de dynamiek van zo'n locatie wordt echt ingeboet, omdat er gewoon minder mensen aanwezig zijn.
Heeft circulariteit afgelopen periode extra betekenis gekregen?
Waar wij ons extra bewust van zijn geworden, meer gebiedsontwikkeling breed, is het thema gezondheid, dat is steeds groter aan het worden. Gezondheid begint nu echt voeten aan de grond te krijgen. Er wordt anders nagedacht over waar de openbare ruimte aan moet voldoen. Groen, verlichting, verplaatsen van A naar B en veel aandacht voor mobiliteit. Wat wij meer aan het doorvoeren zijn, nog meer bewust dan voorheen, is dat de openbare ruimte ook een fijne plek moet zijn om te verblijven en doorheen te bewegen. De recreatieve waarde is al belangrijk en gaat nog meer betekenis krijgen. Ik werk zelf ook veel thuis, en woon in Utrecht, in de stad. En daar ervaar ik dat buiten zijn, wel letterlijk buiten is maar van andere betekenis dan buiten zijn. Je ziet dus dat de recreatieve waarde van locaties, openbare ruimte en hoe je daar mee omgaat, een andere waarde krijgt. De link naar gezondheid in het algemeen zie je ook echt terug op gebouwniveau. Certificaten als WELL (bewijs van een gezond gebouw) kijken naar echt welzijn van medewerkers in kantoorgebouwen. En wij zien ook in dat buitenruimte het welzijn kan verbeteren. Ik bemerk dat er een aantal aandachtspunten zijn, die we al langer benoemen en aan werken, die door corona de behoefte letterlijk versterken.
De profielen van bijvoorbeeld de wandelpaden op STP zijn een goed voorbeeld. Deze zijn recent aangepast, en hebben een meer natuurlijke uitstraling gekregen, ook vanwege andere materialisatie. Dit verbetert de beleving en het welzijn. C-Bèta is een ander voorbeeld van een aangename werkomgeving waar welbevinden overduidelijk goed werkt. C-Bèta is een circulaire vergader- en evenementenlocatie in een getransformeerde hoeve.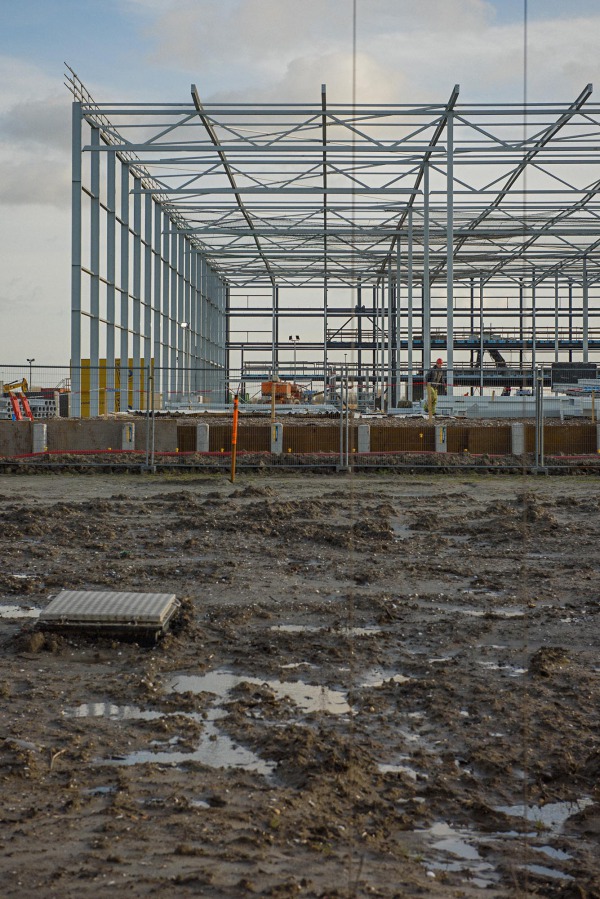 SADC is zelf gevestigd in de Outlook op Schiphol, binnen een meer traditionele kantoren setting, een fijne locatie. Maar wat ik daar wel eens mis, is dat je niet even een raampje open kunt zetten of naar buiten kan. Op een plek zoals hier, C-Bèta, vind ik het fijn dat als ik even ga bellen naar buiten kan om een rondje te lopen. Dat is prettig in een 'groene setting' ook al komen de vliegtuigen laag over.
Het willen verblijven in een meer opensetting, buiten- binnen- gevoel is denk ik wel een trend die verder door gaat zetten. Ook door het vele thuiswerken, ervaren we dat een kantoor niet persé de beste plek is om acht uur per dag te zitten. Wat dat betreft ben ik blij dat wij als SADC ook een unit op C-Bèta gaan betrekken. We merken dat onze klanten ook de behoefte hebben om op locatie in het gebied af te spreken. Het is voor beide partijen dan gemakkelijker om te laten zien waar je nou echt mee bezig bent. De vraag is natuurlijk in hoeverre we dat op termijn gaan aanpassen naar blijven doen.
Het lijkt erop dat we op weg gaan naar een meer menselijke maat, met kleinere plekken waar mensen komen te werken, meer gericht op de ontmoeting, buiten en binnen door elkaar.
Recreatie rondom je werkplek. Hoe kijk je aan tegen functiemenging?
Ja, op STP wordt o.a. het stationsgebied, gelegen naast, station Hoofddorp ontwikkeld. In dit gebied wordt onder meer een park gerealiseerd, en wordt ook bewust nagedacht vanuit functiemenging. Daar horen de elementen van recreatie en gebruik zeker een plek in te krijgen. De primaire functie naast de buitenruimte. Functiemenging heeft aandacht in meerdere projecten. Je merkt dat bijvoorbeeld ook op kleine schaal op C-Bèta, door de verschillende functies zoals een evenementen- en vergaderlocatie is deze anders is dan een traditionele plek, er is op meerdere momenten van de dag leven in de brouwerij, er is beweging. Al is dat met Corona momenteel natuurlijk wat minder.
Wat wij aan het doen zijn bij business park De President, daar komt Lincoln Park (een grote woningbouwontwikkeling) naast. Daar zijn wij heel bewust opzoek gegaan naar functiemenging om zo een beter gebied te maken. Samen met de gemeente onderzoeken wij hoe we de overgang tussen woon- en werkgedeelte beter in elkaar over kunnen laten gaan. Ik denk dat die overgang een belangrijk onderdeel gaat vormen in de toekomstbestendigheid van je locatie. Dat een gebied voor meerdere gebruikers een gebruikerswaarde heeft. Monofunctioneel is niet meer de norm.
Zie jij vanuit SADC, STP als aanjager van 'een herstructurering' van de samenleving?
Dat is een lastige vraag. Wat wij bij SADC zien vanuit onszelf en waarvan wij denken dat wij een bijdrage kunnen leveren, is dat wij de markt uitdagen en het systeem van binnenuit proberen te veranderen. Naar een meer duurzaam systeem. Dat doen wij bij al onze projecten. Dat we in gesprek gaan met onze klanten over de duurzaamheid van het pand dat ze willen realiseren en ook over het welzijn van de medewerkers. Anderzijds gaan we te rade bij onszelf, over de omgang met de locaties die wij hebben. In principe zijn we elementen aan het toevoegen, en daar past de vraag bij hoe je dat op zo'n manier doet, dat je waarde creëert en geen schade toebrengt. Dat gedachtegoed past zeer goed bij SADC. Wat er verder nog uit gaat komen aan structuur of nieuwe wijzigingen…wat ik hoop is dat we in ieder geval meer integraal, vanuit meerdere disciplines en met ruimte voor participatie naar gebiedsontwikkeling gaan kijken.
Wij zien als we vanuit circulaire ontwikkeling naar scholing en werkgelegenheid kijken, vooral een faciliterende rol. Wat wij proberen te doen met onze gebiedsontwikkeling is interdisciplinair kijken naar locaties. We zijn ons ervan bewust dat we slechts een schakel in de keten vormen. Dat je probeert de juiste deskundigheid aan boord te krijgen. De wisselwerking tussen bedrijven en de onderwijsinstellingen kan altijd beter. De Haarlemmermeer heeft op luchtvaart georiënteerde onderwijsinstellingen. Ik kan me voorstellen dat de uitdagingen van die sector met meer partijen worden opgepakt, met vragen vanuit de luchtvaart, over verduurzaming, klimaatontwikkeling, duurzaamheid, en hoe Schiphol aan de toekomst kan bouwen. Die aspecten eisen een heel ander type competentie. Luchtvaart is er, we zijn er blij mee, het brengt ons hele goede dingen. Maar ik kan me ook goed voorstellen dat mensen zeggen dat er nu een reset button is ingedrukt door corona. Nu moeten we kijken hoe we het herstel zo goed mogelijk organiseren, met ruimte voor duurzaamheid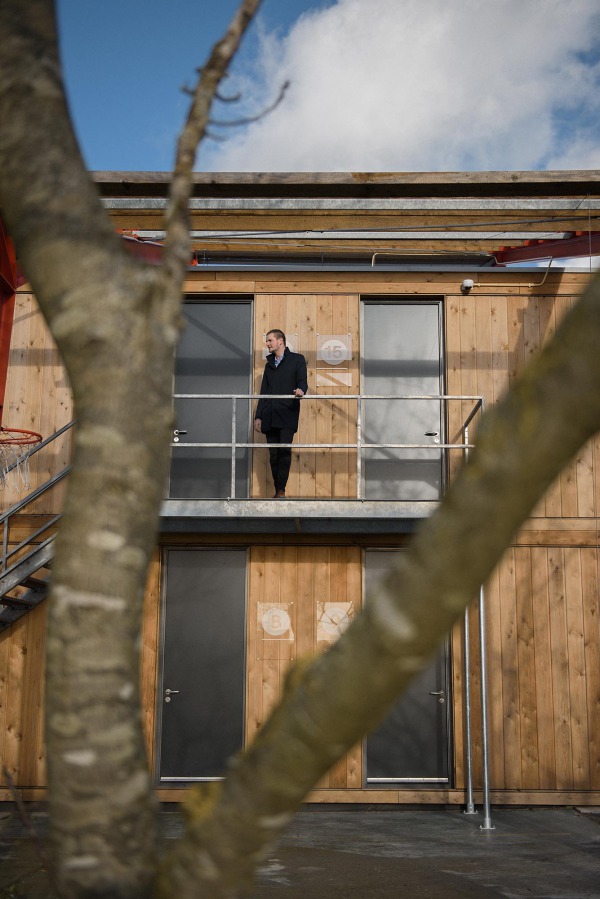 Wij proberen vanuit het proces aanpassingen te doen, vanuit de markt waarin wij opereren, door wijzigingen aan te brengen van binnenuit. Het kost tijd om de systeemveranderingen door te voeren maar daar zetten wij wel op in; hoe ga je om met een duurzaam gebouwde omgeving, zeker in deze regio. Een hoog dynamische regio met veel verschillende belangen. De groei, het herstel, hoe kun je dat hand in hand laten gaan met duurzaamheid? En daar komt nog bij dat er veel druk op de regio ligt. Er is een woningtekort, er is een energietransitie, een klimaatakkoord, etc. Het is allemaal relevant en we moeten door. Dit moment met deze extra crisis, maakt de druk alleen maar groter. Het is goed om integraal met elkaar te blijven kijken. We gaan er toch vanuit dat we in ieder geval meer structureel thuis gaan werken. Dat zie je terug bij diverse bedrijven. Ik ben wel benieuwd naar het stukje collegialiteit, het sociale aspect en wat je nodig hebt om dat te faciliteren. Met een aantal collega's en relaties heb je in deze periode goed contact, maar die toevallige ontmoeting was vroeger gefaciliteerd door de koffiemachine. Dat gaat wel structureel en ander verhaal zijn. Op de een of andere manier moet je daar wel over nadenken want het is wel essentieel op de werkvloer. Het faciliteren zal uiteindelijk ook een ruimtelijk beslag kennen.