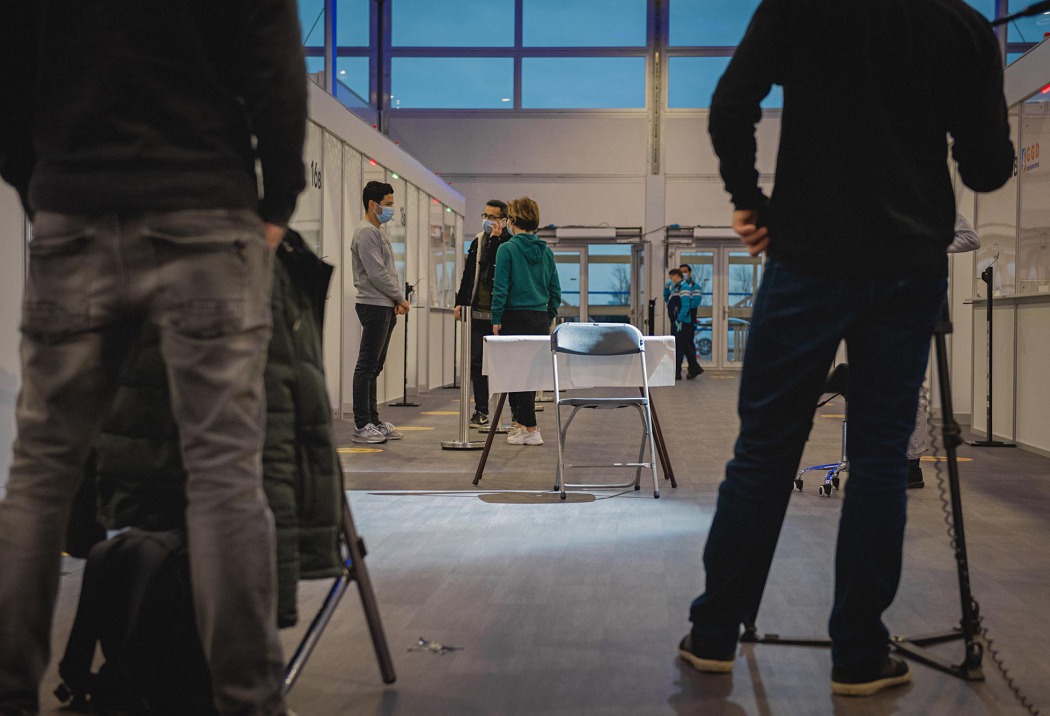 In gesprek met Theo Baart
Sectie

Pandemieportretten
Gesprekken
Participatie
Fotograaf en auteur Theo Baart benoemt wat het is: de bodem blijft dalen, de verzilting zet door, de energietransitie moet plaatsvinden. Groot Amsterdam. Metropool in ontwikkeling, mijn publicatie over de ruimtelijke opgaven in de metropoolregio, benoemt een flink aantal thema's. Die zorgen voor grote veranderingen in het gebied. De ironie is dat een heleboel van die thema's niet geraakt worden door het coronavirus.
Hoe functioneert het leefbaarheid- en participatielandschap in deze crisis?
Een aantal thema's zijn alleen maar urgenter geworden. In het voorjaar van 2020 hield iedereen z'n adem in met de gedachte 'als we even ons best doen pikken we daarna de draad wel op'. Dat was ook het beleid van de Rijksoverheid. Ik denk dat nu het inzicht wel indaalt dat de gevolgen van de pandemie niet zo maar voorbij zijn. Opeens zijn een aantal dingen die altijd als vaststaand stonden gaan wankelen Of zouden moeten gaan wankelen of tenminste ter discussie staan. Een voorbeeld is de vergroening van onze woonomgeving, wat voorheen werd gezien als een luxueus dingetje – altijd de eerste bezuinigingspost - is nu voorwaardelijk geworden omdat mensen de publieke ruimte en het groen nodig hebben om te kunnen blijven functioneren in tijden van een lockdown.
Ik merk dat veel mensen last beginnen te krijgen van het thuiswerken zonder perspectief. Daar kunnen wij mensen niet zo goed tegen. De vergroening van onze omgeving, zowel over onze bestaande omgeving als de projecten die nog gerealiseerd moeten worden, zijn nodig voor ons geestelijk en fysieke welzijn. Het thema gezondheid is de ruimtelijke ordening binnengeslopen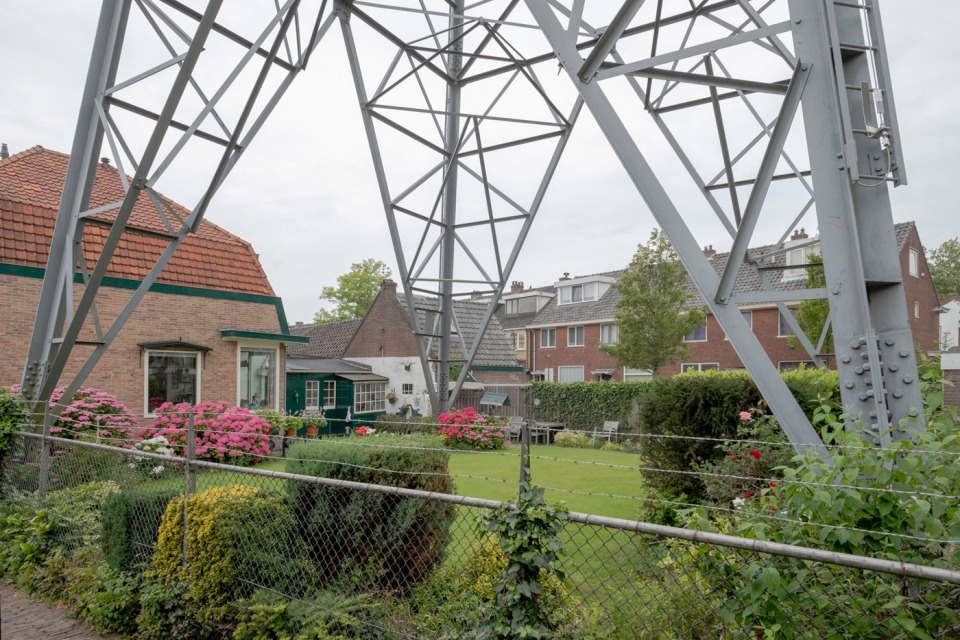 Die urgentie om onze omgeving te vergroenen en de publieke ruimte anders in te richten, gaat niet meer weg. Ik vind het mooi op de foto's die je afgelopen zomer zag van zowel Manhattan als Parijs, dat de fietsers eindelijk de ruimte krijgen die ze verdienen. Ik vermoed dat die ogenschijnlijk tijdelijk toebedeelde ruimte niet meer teruggenomen wordt. Het is begrijpelijk dat overheden geld verdienen met parkeren, dat komt door te weinig alternatieve verdienmogelijkheden, maar het is waanzin dat je schaarse ruimte reserveert voor stilstaande auto's.
Ik vermoed dat dat nieuwe gebruik van de publieke ruimte alleen maar een zetje heeft gekregen door de pandemie. Dat is dan een positieve ontwikkeling. Iedereen die het heeft over mooie prognoses van herstel van ongeveer alles in de periode 2021- 2024 zou wel wat ingetogener kunnen zijn. We zijn niet zo goed gebleken in voorspellen. Natuurlijk wil je graag snel uit deze economische crisis zijn. Het is nuttig dat we modellen gebruiken maar veel blijkt tot nu toe nogal snel ingehaald door onverwachte wendingen.
Een mooi inzicht gaf de CEO van Schiphol Dick Benschop die bij BNR zegt dat we in '2023 / 24 weer terug kunnen zijn op het niveau van 2019. Als het virus weg is en we weer gaan vliegen. Maar ook als het virus weg is, gaan we niet allemaal weer vliegen, vermoed ik. Videocalls en thuiswerken zijn niet ideaal maar nu wel een reëel alternatief voor de zakelijke reiziger. Hij hoopt dat hij het oude niveau weer bereikt, dat zou ik ook zeggen als ik de baas was van dat circus, maar het is gewoon een natte vinger in de lucht steken en hopen dat jdat de wind uit een andere hoek gaat waaien. Ik verwacht dat als het inzicht indaalt dat het fantaseren over herstelscenario's eigenlijk op weinig is gebaseerd, dat het ook mogelijk wordt om na te denken over alternatieven. Dat gebeurt nu te weinig en juist over de toekomst van de luchtvaart is zo'n onderwerp. Krimp is mogelijk gebleken en heeft niet alleen maar nadelen. Welke maat van de luchthaven is wenselijk?
Nu denk ik niet meteen dat er een dag komt waarop een camping op Schiphol geopend zal worden, omdat er niet meer gevlogen wordt. Maar zoiets groots als Schiphol en de ruimtelijk claim op de regio dat moet ter discussie gesteld kunnen worden. Niet groeien van de luchtvaart is ook een mogelijk scenario.
'Bouwen!', maakt niet uit wat of waar, is ronduit hysterisch. Het zou heel goed zijn om na te denken over wat we willen bouwen. Kun je nog wel nieuwbouwwoningen bouwen waar geen private buitenruimte is? In een lockdown ben je mooi de sigaar in een huis zonder balkon. Volksstammen die thuis moeten werken, komen er nu achter dat dat best vervelend is in een te klein huis. Ik vermoed dat daar wel de nodige veranderingen in gaan komen. Bij nieuwbouw speelt ook de vraag waar gaan we dat dan doen, en niet alleen maar hoe. Vooral de 'waar' vraag is interessant. Ga je het op zo'n manier doen dat de mobiliteit afneemt? Met het OV reizen lijkt voorlopig niet zo gezond. Op de fiets rijden wel. Daar krijg je niet zo gauw corona, maar je wil niet van Zutphen naar Amsterdam fietsen. Ik denk dat daar wel veranderingen in gaan komen.
Als deze variant van covid-19 getemd voorbij is, komt er wellicht een volgende mutatie, je komt niet zo snel van al deze dilemma's over mobiliteit, wonen en werken af. We moeten onze omgeving robuuster en gezonder maken. Dan kunnen alle andere thema's zoals waterkwaliteit, bodemdaling, verzilting, afname biodiversiteit eraan worden gekoppeld want die gaan onverminderd door. En misschien wel meer connectiviteit en ook digitaal. Dat kan zich goed in veel ruimtelijke thema's en opgaven vertalen.
Welke gedragsverandering of visie hebben we nodig?
Het hangt er een beetje aan af aan wie je vraagt en met wie ze denken dat men moet samenwerken. De bestuursvoorzitter van Schiphol denkt na over de toekomst van Schiphol en over de mensen die daar r werken en de grote economische belangen. Dat begrijp ik. Eigenlijk kun je niet van zo'n persoon verwachten dat hij met een brede visie komt waarin de luchthaven dienstbaar is aan de gehele samenleving en zoveel mogelijk aan de grote relevante ruimtelijke thema's. Misschien lukt dat wel als privépersoon maar met een Schipholpet op kijk je daar vermoedelijk anders naar. In het Schipholdossier spreken dezelfde usual suspects al jaren met elkaar. Dat levert niet zoveel meer op. Moet zoiets zijn als een 60 jarig huwelijksfeest waar je op de drempel al in slaap valt als je het gezelschap ziet. Zet de ramen eens op en betrek daar andere mensen bij.
Ik denk dat de visie en sturing vooral moet komen - en dus de koppeling van al die thema's - van beleidmakers en bestuurders .Zij nu toch echt aan zet zijn. De overheid is er om het algemeen belang te dienen. En de weging te maken tussen de verschillende belangen. Ik vind Den Haag, een logische plek waar het vooral moet gebeuren. Er zijn ruimtelijke onderwerpen die te groot zijn voor een gemeente of regio. Jarenlang hebben we de rijksoverheid uitgelachen want niet relevant of incompetent. En nu is er een groot probleem en moet de centrale overheid het ineens doen. Is de rijksoverheid daar nog competent genoeg voor? Bijna alle ruimtelijke expertise heeft de overheid buiten de deur gezet, gesaneerd.
De kennis is vermarkt. Dus er is in huis heel weinig expertise meer over.
Gemeente Haarlemmermeer heeft het een aantal jaren geopereerd zonder luchtvaartdeskundigen in huis. Er is bij mijn weten maar een gemeente in Nederland die een beetje luchthaven op z'n erf heeft liggen. Misschien moet je dan wel een batterij deskundigen in dienst hebben om partij te kunnen bieden. Als je alle kennis van buiten haalt, kun je ook niet meer valideren of het advies dat je krijgt goed is. De overheid heeft zichzelf uitgekleed en staat nu bibberend in de kou. De kennis zit nu bij geprivatiseerde instellingen die tegen betaling een mooi verhaal bij je komen houden en daarna verder trekken naar een volgende presentatie. Dat is heel zorgelijk.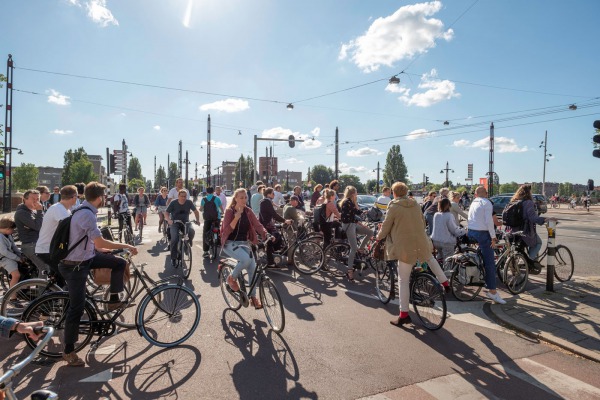 Participatie vanuit benutten deskundigheid?
Ik zou de deskundigheid terug in huis halen zodat je de externe adviezen goed kunt beoordelen. En zorg dat je de kennis die je in je gemeenschap hebt benut; burgers in je gemeente die beschikken over veel kennis. Die zou je kunnen mobiliseren om adviezen te geven. Bij participatie denk ik eerder aan het bij elkaar brengen van burgers waarvan je weet dat ze op bepaald terrein kennis hebben. Ga daar eens mee brainstormen en kijk eens naar de ideeën en suggesties. Kijk vervolgens welke ideeën verdienen om verder uitgewerkt te worden. Put nou eens uit dat intellectuele en creatieve kapitaal dat er in je gemeenschap is. En niet meteen bang zijn dat er wellicht iets uitkomt dat de wethouder niet wil horen. Dat levert een benauwde en suboptimale bestuurscultuur op: middelmatigheid als hoogste doel in het leven. Waarom ga je niet op die manier het gesprek aan met je samenleving? Als je dat goed doet, dan is dat een enorme bron van kennis en ideeën waar de gemeenschap haar voordeel mee kan doen. En het is bijna gratis. Maar het kan niet zo zijn dat je als overheid zonder expertise op de belangrijkste dossiers zit.
Zijn we toe aan een herstructurering van die samenleving?
In augustus 2020 heb ik een artikel geschreven voor NRC naar aanleiding van mijn boek over Groot-Amsterdam. Een oproep aan bestuurders om gepassioneerder samen te werken binnen de metropoolregio. Wat mij trof in de reacties was dat het stuk werd geïnterpreteerd als een pleidooi tot een staatsrechtelijke hervorming. Ik heb het over passie, enthousiasme en weg met de vrijblijvendheid. Daar hoef je niet de grondwet niet voor te veranderen. Zoals je gebruik kunt maken van de kennis en inzichten van de burgers. Daar hoef je de gemeentewet niet voor te veranderen. Dat vraagt om een wethouder en een staf die bereid zijn om te luisteren: ''We hebben u gehoord en we gaan er iets mee doen''. En als je van te voren al bedacht hebt dat je er sowieso niets mee gaat doen geef dan iedereen meteen maar een consumptiebon, stuur ze naar huis en zet braaf een vinkje bij burgerparticipatie. Maar dat is wel een gemiste kans.