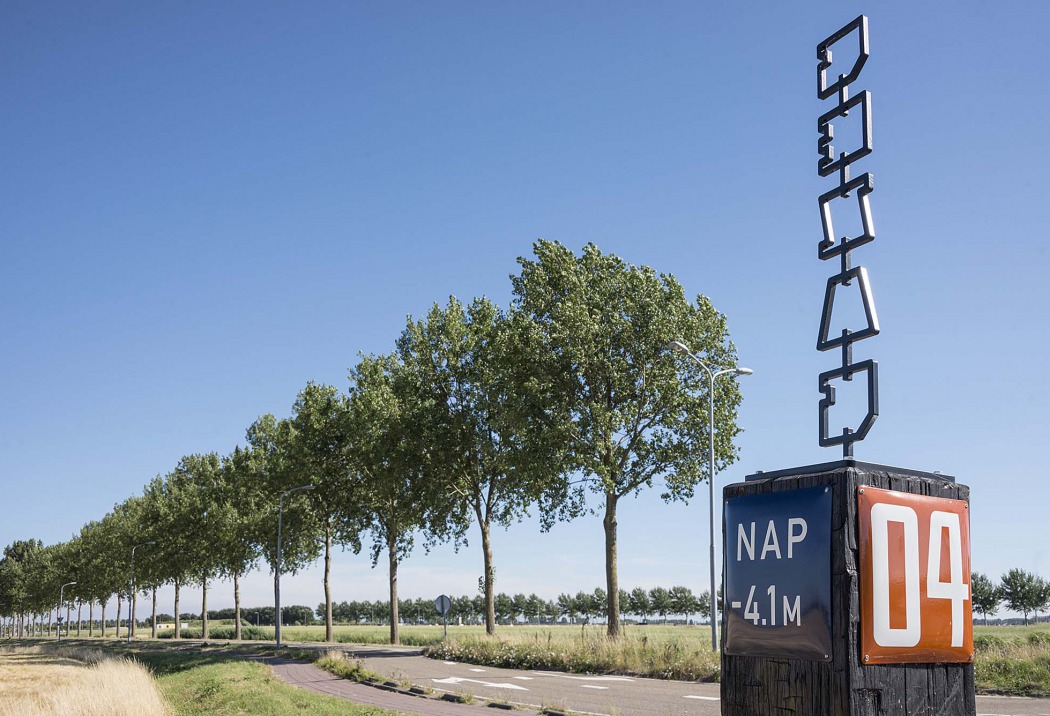 Landschap en erfgoed als drager voor gebiedsontwikkeling
Welke kansen biedt ons erfgoed om een nieuwe leefomgeving te creëren?
Hoe kunnen landschap en erfgoed worden ingezet als drager van gebiedsontwikkeling? Past een nieuw type bewoning binnen dit model? Voorjaar 2019 organiseerden we een dialoog om kansen te benoemen en locaties op de kaart te zetten.
Programma
Er werden vier pitches gegeven over kansen:
Mieke Elzenga - LiberTerra Stolpboerderij
Kathrin Hannen - Inventarisatie Haarlemmermeer
Gijs de Waal - De Gerritshoeve
Elena Dobretsova - Verkenningen Wonen bij de boer
Moderator: Jaco Boer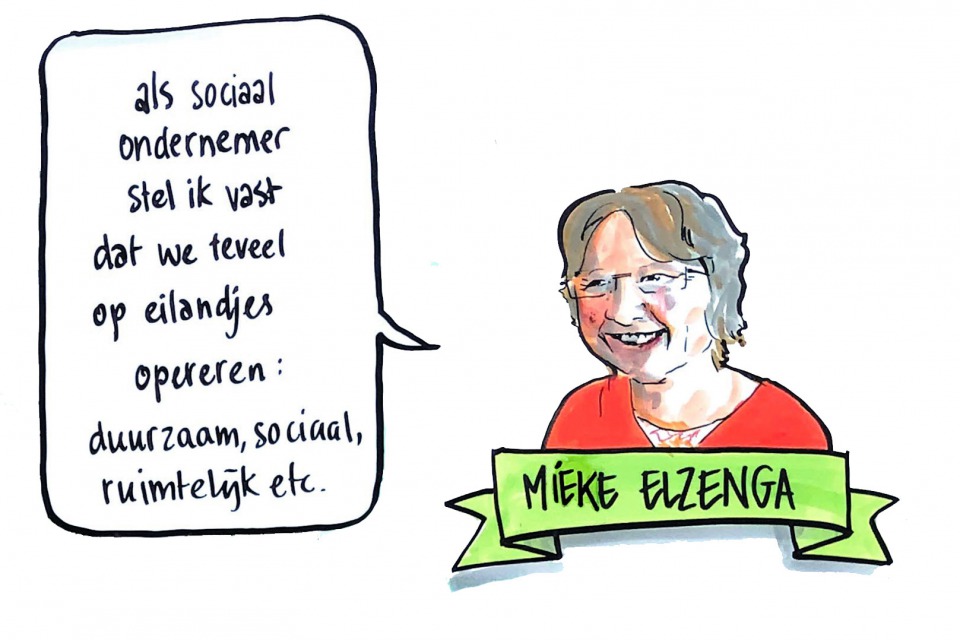 Mono-landbouw met veel bestrijdingsmiddelen is steeds minder gewenst.
Mieke Elzenga (Sociaal werker en sociaal ondernemer)
Dagelijks komen er 5 boerderijen vrij wegens bedrijfsbeëindiging. Liber Terra Stolpboerderij benoemt kansen voor boerderijen:
De component erfgoed (landschap en gebouwd) inzetten voor de toekomst, nieuwe leefstijlen, nieuwe woonvormen en daarmee de inclusieve opgave wonen, werken, scholing, training voor een diversiteit aan bewoners en leeftijden.

Met zorg voor de natuur en de omgeving (planet, people, profit) Global Goals VN en mensenrechten, klimaat doelen (Parijs), gebieden aanvullen met bio-based waarden (ecologisch, economisch, sociaal & cultureel).

Met behoud van cultureel erfgoed door verduurzamen en toevoegen van Tiny Houses & maatschappelijke functies.
'Elke plek is anders en heeft een ander businessmodel'
'WEconomy is een circulair en fair-trade samenwerking van overheden, bedrijfsleven, organisaties en burgers.'
'Dagelijks komen er in Nederland 5 boerderijen vrij.'
Libera Stolpboerderij is een energieneutrale stolpboerderij met mindful homes (Tiny houses) en een voedselbos. Kijk eens op: www.mindful-homes.com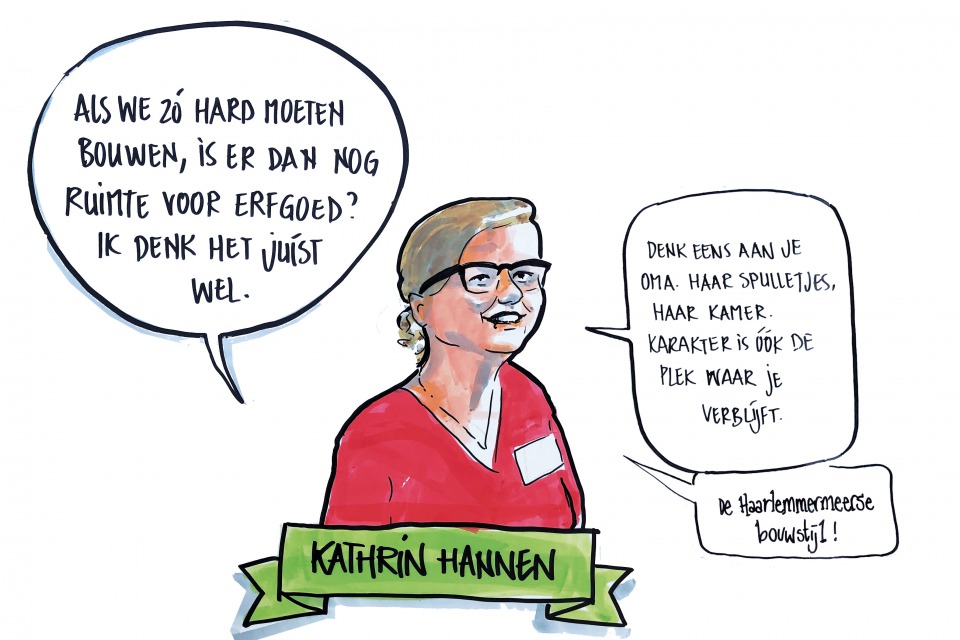 'Wat past bij de Haarlemmermeerse bouwstijl?'
Kathrin Hannen (Erfgoeddeskundige gemeente Haarlemmermeer)
Kathrin inventariseert het Haarlemmermeerse erfgoed langs de polderlinten bij de afdeling RED van de gemeente. De ziel van Haarlemmermeer is terug te vinden in de geschiedenis van het landschap en het gebouwde erfgoed, met veelal agrarische functies. De diversiteit aan boerderijen is terug te leiden naar de herkomst van de boeren, namelijk heel Nederland. Daar zijn in de loop van de tijd lokale varianten op ontstaan, unieke bouwstijlen. Belangrijke vragen bij gebiedsontwikkeling zijn:
'Kansen voor een "Sense of Place" (Wat maakt een plek beleefbaar?)'

'Gelet op aan de diversiteit van leefstijlen: voor wie bouwen we de nieuwe wijk?'

'Hoe bescherm je het karakter?' We moeten denken aan de locatie, het landschap, de bouwstijl en de identiteit van de plek (sense of place) om daarmee en daarbinnen te ontwerpen.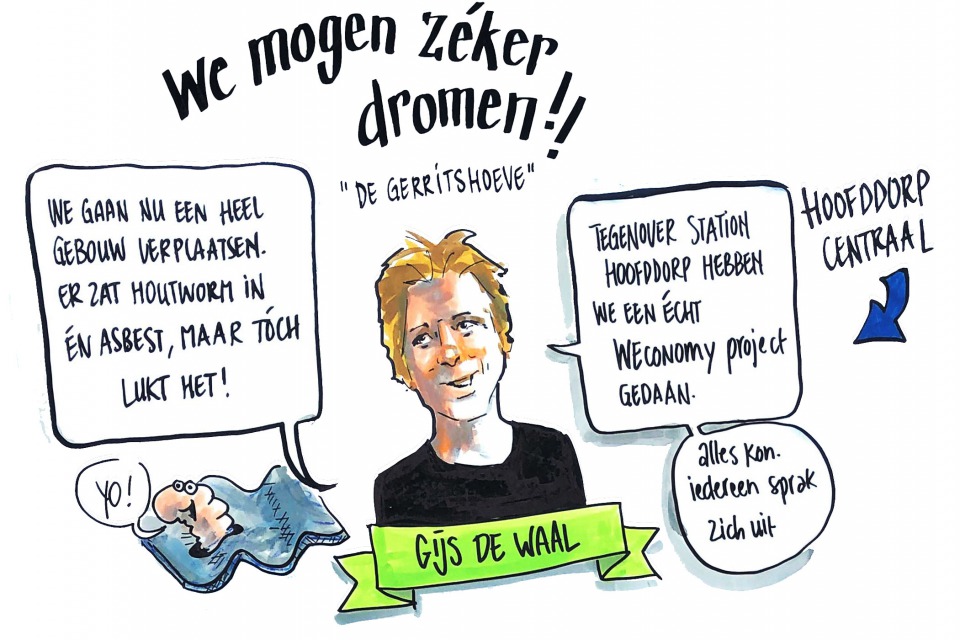 'We gaan nu een heel gebouw verplaatsen.'
Gijs de Waal (Architect en ondernemer)
Gijs is bekend van Bret, Hannekes Boom en binnenkort van de Gerritshoeve. Gijs voert nu al drie jaar strijd om een oude markante schuur vanuit de sloopzone van Schiphol te verplaatsen naar het kastanjeveld bij station Hoofddorp. De opgave is om de schuur te veranderen in een duurzame verblijfsplek met de naam Gerritshoeve ter nagedachtenis aan de geschiedenis van Haarlemmermeer.
'Er zit houtworm in, en asbest, maar toch lukt het!'
'Geef de nieuwe wijk (ten minste) de naam van de oude boerderij om de geschiedenis te behouden.'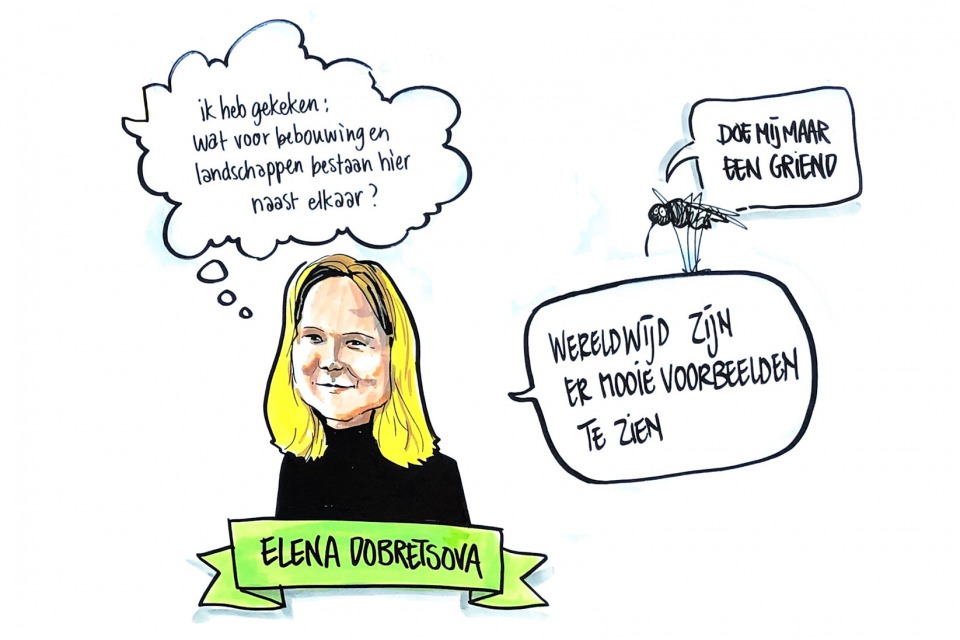 'Is het een wei-woning of een wij-woning? Samenwerkende klein agrarische bedrijven zijn de toekomst van Haarlemmermeer.'
Elena Dobretsova (eerste jaars Landschapsarchitectuur AVB)
Elena is student Landschapsarchitectuur en werkt aan een onderzoek ' Wonen bij de Boer' bij Podium voor Architectuur. Zij wordt gevoed door het team landschap en stedenbouw van de gemeente. Hoeveel woningen kan het landschap aan? Wat zijn vormen die het landschap versterken en nieuwe woonvormen mogelijk maken? Vanuit wereldwijde voorbeelden ontwerpt Elena voorstellen voor de polder, met een mogelijk nieuwe rol voor de boer en betrokkenheid van bewoners.
'Boerderijen uit het begin van onze polder zijn heel interessant. We moeten de geschiedenis in de gaten houden in de strijd naar de toekomst.'
'Bijzondere profielen, bijzondere kleuren'...ze kunnen een ontwerper inspireren.
Hoe nu verder
Multifunctioneel gebruik van gebouwen (samen doen)
Één maatschappelijke uitdaging
Aanpakken per locatie
De gemeente moet zich actief opstellen: meteen contact opnemen met de eigenaar van een boerderij waar de boer stopt
Hebben we wel in kaart wat er is in het gebied?
Laten we erfgoed liefhebbende vormgevers méér welkom heten! Voor projectontwikkelaars die álles volbouwen waarbij we niks meer te zeggen hebben, zetten we de deur vaak wel wijd open..