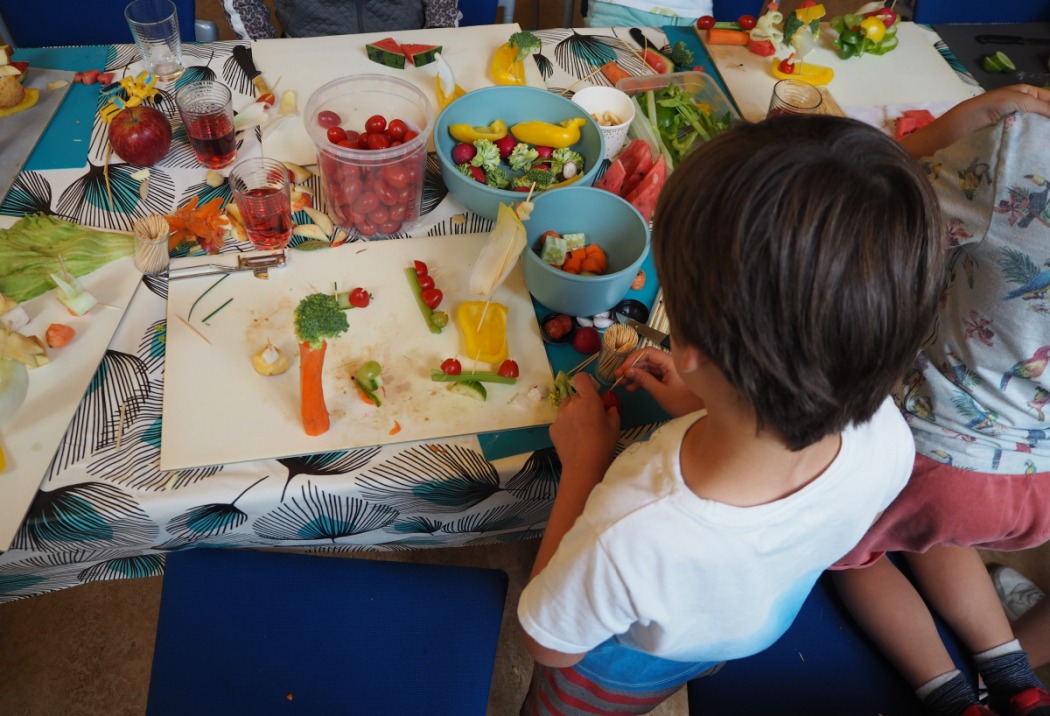 Kinderworkshop 'Maak een landschap van groenten'
Sectie
Tijdens theaterfestival Grazende Zwaan organiseerden wij twee workshops voor de kleine ontwerpers.
In deze workshop ontwierpen en bouwden kinderen een eigen landschap met groenten.
Kinderen leren hun fantasie te gebruiken en materialen een andere functie te geven, denk bijvoorbeeld aan een boom van broccoli of een pad van erwten. Met behulp van een (foto)camera konden ze tot slot hun eigen landschap tot leven laten komen.
Kinderen konden een eigen legopoppetje of ander klein poppetje (max 5 cm) meenemen naar de workshop: dit figuur werd de hoofdrolspeler in hun zelf gecreëerde landschap!
Workshop Maak een landschap van groenten
Onder begeleiding van: Annegreet List Dit programma was onderdeel van Grazende Zwaan, theaterfestival op locatie.