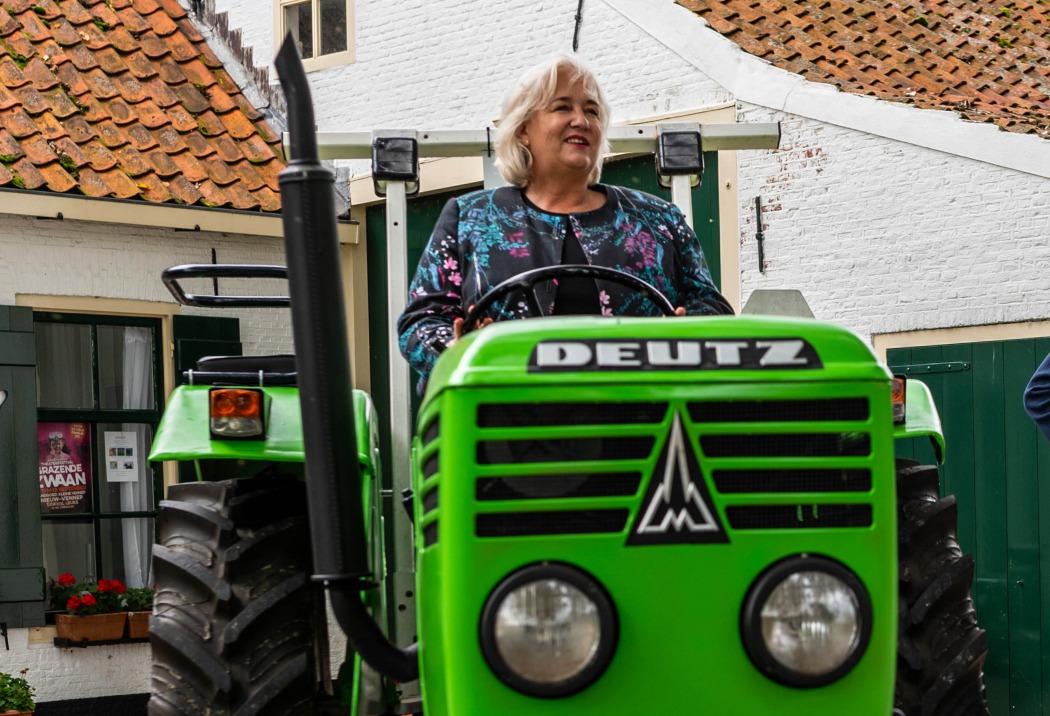 Veiligheidsportretten // Wanneer is een samenleving veilig?
Sectie

Gesprekken
Veiligheidsportretten
Participatie
Burgemeester Marianne Schuurmans aan het woord. Wanneer is een samenleving veilig? Hoe vóelt veiligheid en wat heeft men nodig om zich veilig te voelen? Podium voor Architectuur interviewde in opdracht van de gemeente Haarlemmermeer een aantal inwoners over dit vraagstuk.
Veiligheid wordt niet alleen bepaald doordat er bijvoorbeeld geen criminaliteit is. Jongeren die lol hebben met elkaar, hard praten en lachen, kunnen bedreigend overkomen. Gaan we ze daarvoor straffen, of kijken we of we ze een veilige plek kunnen bieden, waar ze elkaar kunnen ontmoeten. Een vraag, zo vertelt Fieke, een van de geïnterviewden, die ook bij de dorpsraad leeft. Ginger vertelt dat ze, als het gaat om veiligheid in haar horecazaak, ze regels moet handhaven die sommige mensen buitensluiten. Een zware gewetensvraag.
In zestien interviews vertellen Haarlemmermeerders uit de hele gemeente, jong en oud, hoe zij tegen veiligheid aankijken. Ze vertellen wat veiligheid voor hen betekent, en wat ze zelf doen om ervoor te zorgen dat zij en anderen zich veilig voelen. Ik heb de interviews met veel belangstelling, maar vooral ook met heel veel herkenning gelezen. Vooral de uitspraak van Joeri, een van onze skatecoaches, heb ik in mijn oren geknoopt: 'Uiteindelijk is veiligheid een samenspel van mensen onderling'.
Deze interviews zijn een verkenning van hoe u in Haarlemmermeer de veiligheid ervaart en hoe het onderlinge samenspel van mensen in onze gemeente verloopt. Want, zo merkt Ginger op: 'Als de sociale verbinding minder wordt, neemt het aantal incidenten toe.'
Dat onderlinge samenspel en de sociale verbinding: daar ligt mijn grootste prioriteit als burgemeester én als burgermoeder.
Voor nu hoop ik dat u deze interviews met net zoveel belangstelling leest als ik dat heb gedaan.
Marianne Schuurmans