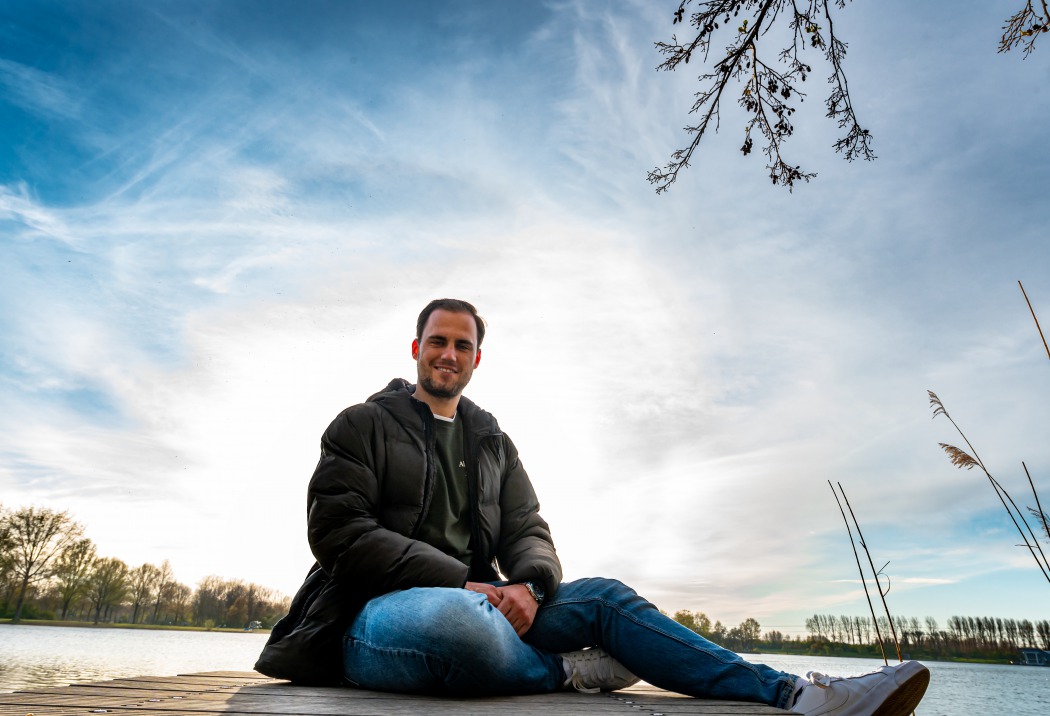 Luca: Maak het centrum tot hotspot
Sectie

Gesprekken
Haarlemmermeer Groeit
Groeiportretten
Participatie
Al mijn hele leven woon ik in Hoofddorp, in Toolenburg. Ik studeer Communicatie Wetenschap aan de UVA en woon nog lekker bij mijn moeder thuis. Ik vind het heerlijk om thuis te wonen. Ik kan altijd nog op mezelf gaan wonen, maar voor nu bij moeders thuis is het lekker makkelijk. Ik heb nog geen idee wat ik hierna ga doen, dat zie ik wel. Ik ben ook zanger op feesten en partijen. Het liefst zou ik daar wel carrière in willen maken, maar dat is lastig. Ik geef voor nu wel de voorkeur aan een goede studie en daarna een baan in de public affairs ofzo.
Uitwijken naar Nieuw-Vennep.
We zouden later in Nieuw-Vennep kunnen wonen. De moeder van mijn vriendin heeft daar een huisje. Maar Hoofddorp heeft toch mijn voorkeur. Eerlijk gezegd is Nieuw-Vennep een goede uitwijkmogelijkheid. In Hoofddorp is er momenteel heel weinig, en de prijzen zijn enorm hoog. Je betaalt misschien 300.000 in Nieuw-Vennep maar makkelijk 500.000 in Hoofddorp. Dit is natuurlijk niet op te brengen voor jeugd als wij.
Ontbreken van een gezellig centrum.
Ik breng mijn vrije tijd regelmatig door in Haarlemmermeerse bos en aan de Toolenburgse plas. Maar eigenlijk ga ik het liefst naar Zandvoort met de auto. Lekker uitwaaien op het strand en je hebt daar een mooie strip met veel leuke strandtenten. Dat heb je hier niet. De tenten aan de Toolenburgse plas vind ik niks. Dat is niet zo gezellig, het heeft niet zo veel sfeer. Ik heb behoefte aan gezelligheid. Een echt centrum, zoals in Zandvoort of Haarlem. Met meer terrassen is het gewoon gezelliger en met al die mensen. Aan het Raadhuisplein heb je bijvoorbeeld ook veel meer mogelijkheden om een leuk horecaplein van te maken. Je zou er food court achtig iets van kunnen maken, zoals in de zomer is gedaan.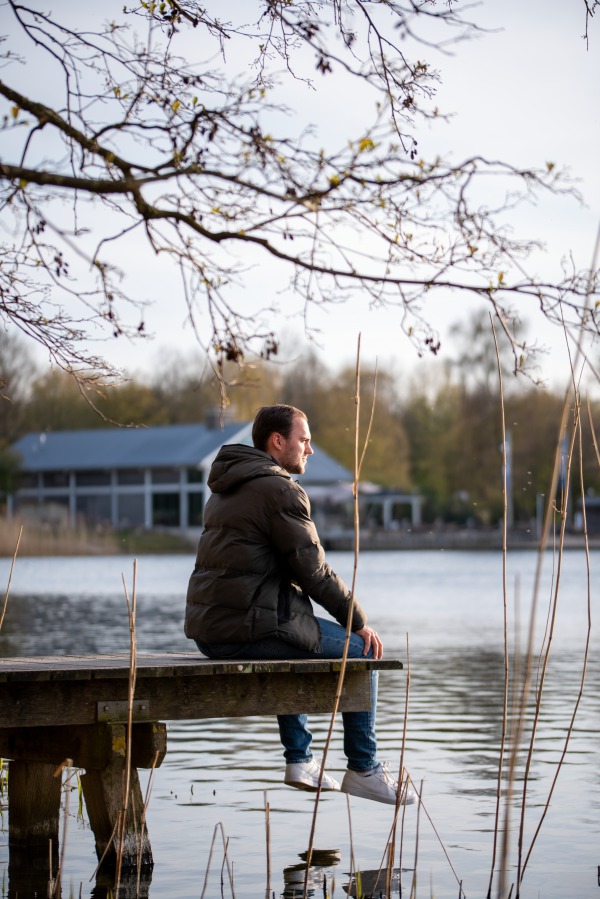 De basis op orde.
De centrale ligging van Hoofddorp, en ook Nieuw-Vennep, is perfect. Je bent zo in Amsterdam of Zandvoort. Dat vind ik nu fijn, maar zou ik altijd willen hebben. En je hebt alles om je heen in bijvoorbeeld Toolenburg; winkels, scholen en trapveldje. Veel recreatiemogelijkheden en natuur in de omgeving is belangrijk, maar dat is er ook al. Er is ook goed openbaar vervoer. Misschien dat de fijnmazige aansluiting beter kan. Of zoiets als de Noord-Zuidlijn, dat zie ik zeker zitten.
Het is wel belangrijk dat dat ook in balans blijft als Haarlemmermeer gaat groeien. En het als het dan groeit, dan denk ik dat het aan de Hoofdvaart het meest logisch is. Dan groeien Hoofddorp en Nieuw-Vennep meer naar elkaar toe. Het wel noodzakelijk dat er ook betaalbare huizen komen, want zoals de nieuwbouw in Hyde Park is echt onbetaalbaar. Dat is echt gebouwd voor mensen van buitenaf, niet voor Hoofddorpers. Dus in de nieuwe wijken moet een goede mix van sociale huur, middenhuur, betaalbare koop, dure koop. En kan er niet wat voor studenten komen? Als je nu gaat studeren, dan moet je eigenlijk verhuizen naar de plek waar je studeert. Dat is zonde!
Maar het centrum van Hoofddorp blijft wel echt het visitekaartje, de hotspot. Je hebt daar bijvoorbeeld de Primarkt, dat trekt mensen uit de omgeving. Op het centrum ben ik dan ook best wel trots.
Typisch Haarlemmermeer.
Wat is nou kenmerkend voor Haarlemmermeer? Dat weet ik eigenlijk niet. Ik denk dan ambitieus en herrie van Schiphol. Maar echt iets kenmerkends. Ja als je naar Hoofddorp rijdt en je ziet die gebouwen aan de horizon, dat vind ik wel Hoofddorps. En het mannetje op het Burgermeester van Stampplein en de Calatravrabruggen.