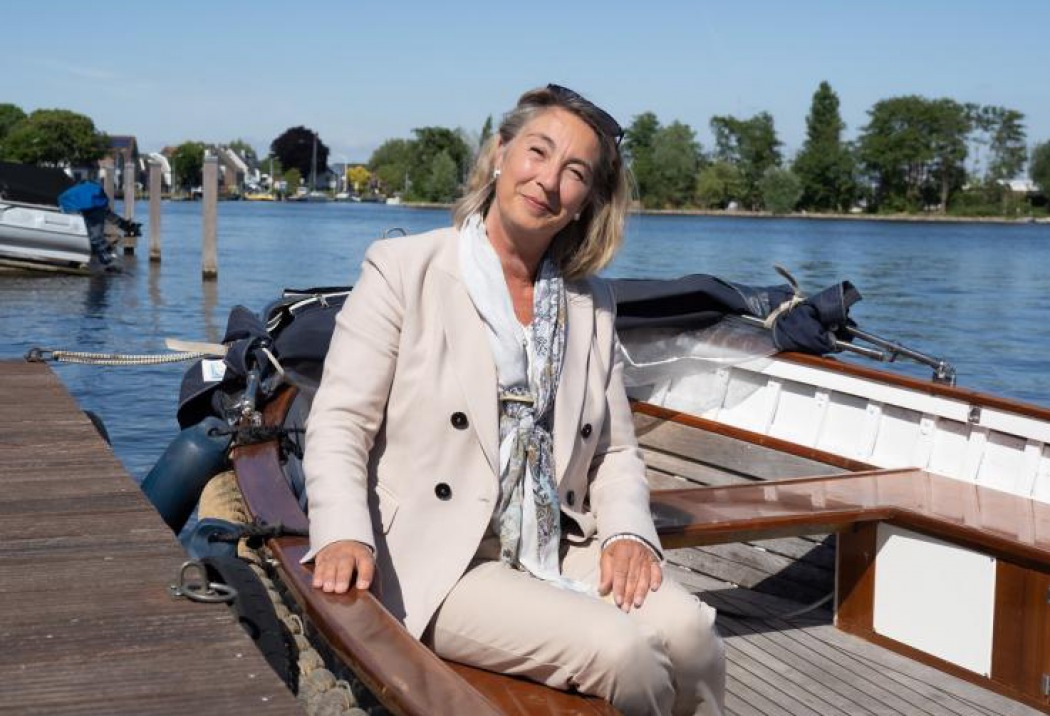 Groeien door te verdichten
Sectie

Gesprekken
Haarlemmermeer Groeit
Verder groeien door woonwijken en werkgebieden in nu nog onbebouwde weilanden te laten verrijzen, is niet de weg die Haarlemmermeer moet inslaan. De ruimte voor de 20.000 woningen, de nieuwe kantoren en de bedrijventerreinen die de gemeente tot 2040 van plan is te bouwen, moet waar dat mogelijk is worden gevonden door te "verdichten".
Haarlemmermeer is een prachtige gemeente en dat willen we zo houden. Met verdichting oftewel met bouwen in de kernen, kunnen we het open polderlandschap behouden. En voorkomen we dat we alles vol bouwen en dat dorpen en kernen aan elkaar vastgroeien.
Betrekken van inwoners Haarlemmermeer
Hoe en waar dat verdichten werkelijkheid moet worden en onder welke voorwaarden komt te staan in de verdichtingsvisie die in het derde kwartaal van 2021 af moet zijn. Het is nadrukkelijk de bedoeling om inwoners te betrekken bij de opstelling van het stuk. Dat geeft zo veel mogelijk mensen de kans mee te praten over de verdichtingsvisie en ook om daar jonge mensen mee te bereiken.
De wethouder en stedenbouwkundige Joanna Stegenga-Rydlewska benadrukken dat verdichten niet synoniem is aan overal hoge flatgebouwen neerzetten. "Ik zie dat in Weteringbrug niet zo snel gebeuren", geeft wethouder Mariëtte Sedee bewust een extreem voorbeeld. Maar net zo goed is de tijd dat Haarlemmermeer vooral grondgebonden eengezinswoningen bouwde zoals in de Vinexwijken, achter de rug. "De woonwensen zijn veranderd, er is nu een grote behoefte aan woningen voor huishoudens van één of twee personen. Ook is het de wens van velen om in een compacte stedelijke omgeving met voorzieningen en werk op loop- en fietsafstand te wonen."
Mix van verschillende milieus
Verdichten kan in Haarlemmermeer met laagbouw, met middenbouw maar ook met voorzieningen. Je kunt met verdichten ook bereiken dat een bepaald gebied groen wordt, of juist blijft door op een andere plek wat meer te bouwen. Het gaat om de mix van verschillende woon- en werkmilieus op de juiste plek in de gemeente.
Rotterdam heeft verdicht met hoge torens. Dat willen wij niet, we zijn een andere gemeente met een andere identiteit. Het concept moeten we nu wel gaan bedenken. En dat is wat we met de verdichtingsvisie gaan doen. Anders vallen we ten prooi aan ad hoc ontwikkelingen en is er voordat we het weten niets meer over van het landschap dat zo typerend is voor onze polder. We kunnen met zo'n visie initiatiefnemers inspireren en voorwaarden stellen, waardoor er meer samenhang komt in hoe, wat en waar we bouwen, aldus Stedenbouwkundige Joanna Stegenga.