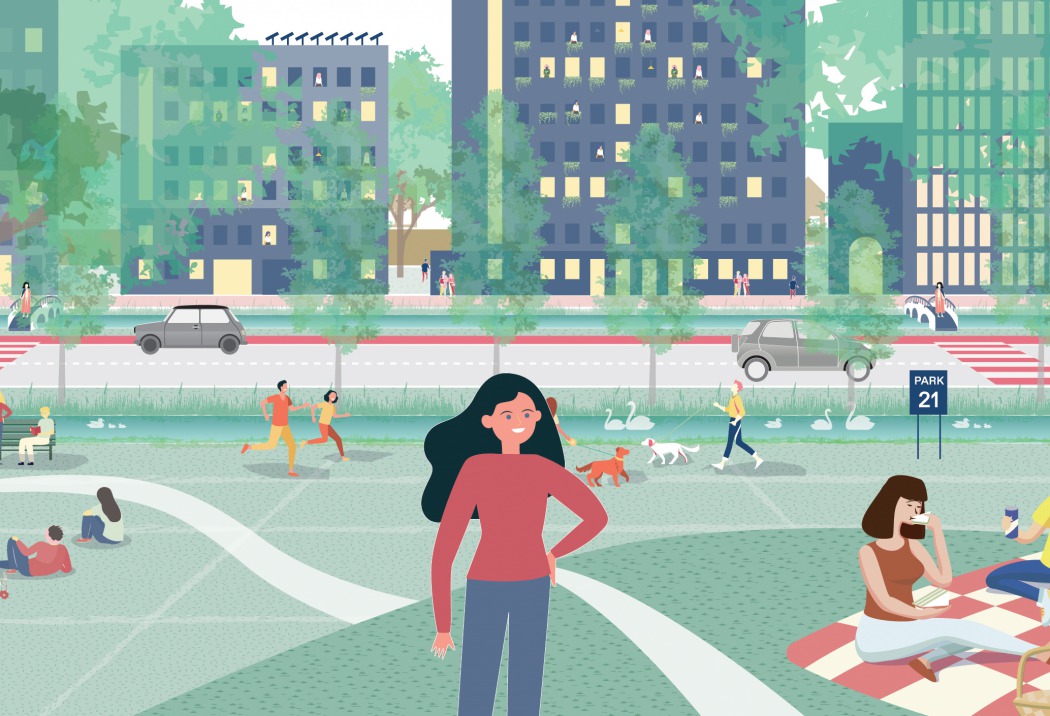 Denken en praten vanuit beeld is belangrijk om te toetsen wat we bedoelen. Vanaf nu kan iedereen wensen en ideeën zichtbaar maken via Swipocratie op smartphone of tablet – in ongeveer 3 minuten. Met deze tool is het snel en makkelijk kiezen; thuis, op school, individueel of samen. Oproepen lopen via sociale media, mailing en krant.
Toekomstbeelden
Bureau De Zwarte Hond heeft in opdracht van de gemeente de toekomstbeelden ontwikkeld met typische locaties zoals een stationsomgeving, stadse straten, polder of varianten in woonwijken. De beelden krijgen korte uitleg waardoor een keuze makkelijker wordt.
Meedoen kan maar een keer
De keuzes worden geregistreerd en verzameld zodat we in juni de uitkomsten kunnen delen.
Stap 1
maak een keuze voor een van de vier gebieden. Wat is belangrijk?
Stations- en centrumgebieden
Doorgaande wegen en werkgebieden
Parken, polder en polderlinten
Dorpen en woonwijken
Via een keuzemenu loop je door voorbeelden van het keuzegebied.
Stap 2
Voorbeelden van verdichting, van meer dorps naar stads.
Stap 3
Dilemma's, lastige vragen met A of B
Tot slot is er ruimte voor een opmerking en de vraag om wel/niet op de hoogte te blijven.
Thuis of op school, in het seniorencafé, bij de bridgeclub, in de dorpsraad Swipen kan overal, samen of alleen. Oproepen lopen via sociale media, mailing en nieuwsbrieven.
Stuur de link door zodat iedereen meedoet!
---
Wat doen we met de uitkomsten
Voor eind juni maken we bekend waar de voorkeuren liggen. Dat betekent niet dat de meeste stemmen gelden. Swipocratie is een onderdeel van een proces. Alle meningen tellen mee in het vervolgtraject.
De uitkomsten van Swipocratie en de GroeiPortretten worden gepresenteerd in de expertmeeting van juni. Alle uitkomsten ondergaan een analyse op weg naar de concept-verdichtingsvisie.