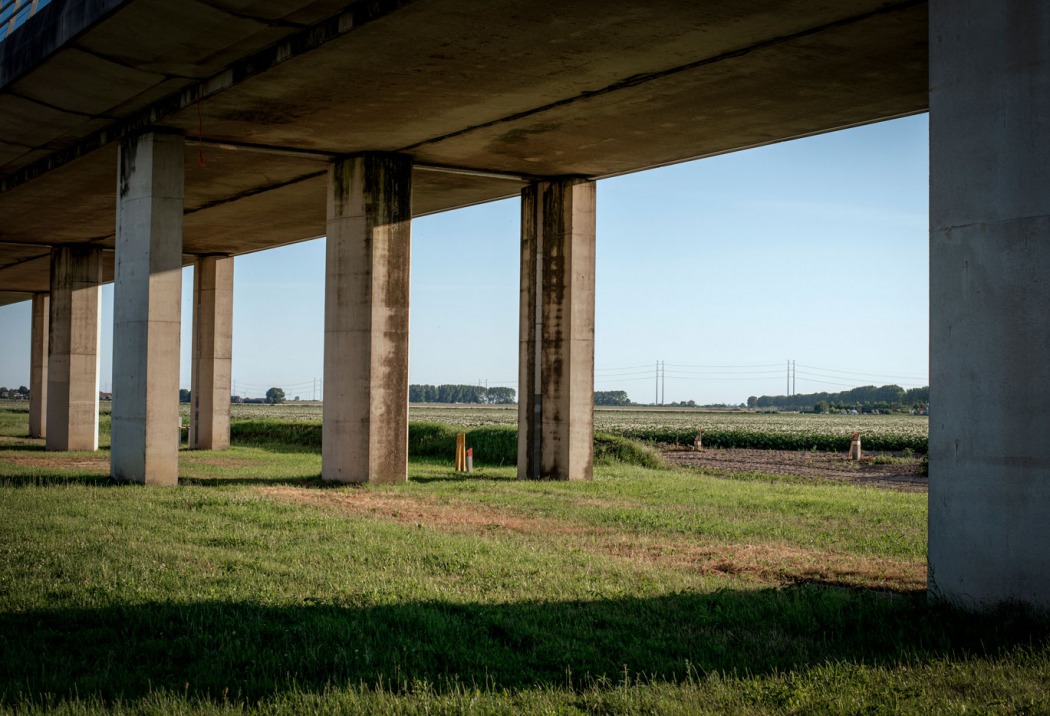 Yourick Fokker
Sectie

Polderlintportretten
Gesprekken
Participatie
Yourick Fokker is ondernemer. Wat maakt de polder met de linten zo bijzonder?
In Haarlemmermeer gonst het van de activiteiten om dit historische gebied beter te benutten, voor bewoners, bedrijven en passanten. Hier vind je nu nog bijzondere combinaties, zoals zicht op de aardappelvelden van de Rijnlanderweg én op de A4, de drukste snelweg van Nederland. Hier vind je de oorspronkelijke gemalen Lijnden, De Leeghwater, Cruquius én een stille hondenuitlaatplaats onder het treinspoor. Hier loopt de infrastructuur van oud en nieuw nog door elkaar heen. Toch zullen in deze regio circa 30 tot 40.000 woningen gebouwd moeten worden, op plekken waar bedrijven al honderd(en) jaren zitten.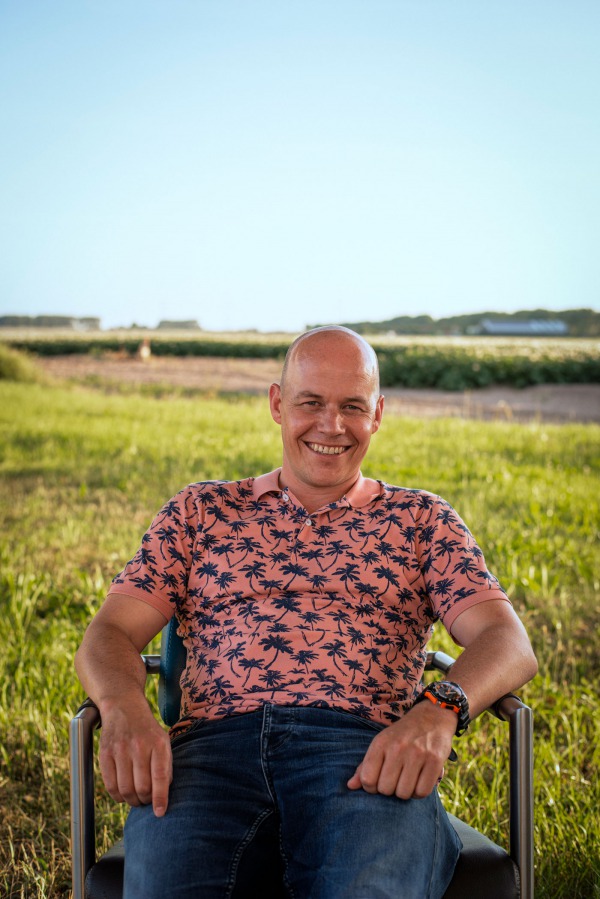 Beter benutten van bestaande ruimte
De beste kansen voor alle bedrijvigheid, dus ook wonen en de agrarische sector, is om de oorspronkelijke functies te verschuiven. Zorgvuldig. Zodanig dat de nieuwe gebieden extra betekenis en samenhang krijgen. Waardoor wonen en recreëren logisch bij elkaar komen en de bereikbaarheid van sportvelden en treinstations drastisch wordt verbeterd. Neem nu deze plek aan zo'n kruising van polderlinten. Die is interessant als logistiek ontkoppelpunt (LOP). Door de bestaande driehoek naast de Hogesnelheidslijn anders en efficiënter in te richten, kan de totale ruimte hier beter benut worden. Niet alleen is het mooi om als bedrijf op te schuiven naar een logistiek veel slimmere plek, namelijk bij de op- en afritten van de snelwegen, maar de concentratie van nieuwe vervoers- en overslagconcepten maakt veel meer mogelijk. Denk aan het toevoegen van een oplaadpunt voor waterstof. Maak plaats om hier - langer of korter - trailers van vrachtautocombinaties te stallen op weg naar de bloemenveiling. Zorg ook dat zaken slimmer en sneller geregeld worden, zoals afspraken om binnen vier minuten af te koppelen, biedt snelle tankfaciliteiten en goede beveiliging. Creëer een plek waar chauffeurs elkaar kunnen ontmoeten, om te rusten, te ontspannen of te sporten in het gebied, zonder zorgen dat hun cabine wordt leeggehaald. Het werven en faciliteren van chauffeurs krijgt dan ook een centrale plek. En er is weinig fantasie voor nodig dat het nog veel meer business to business aantrekt op het gebied van logistiek, berging, politie, ANWB. Tot zoutopslag aan toe.
'Geef locaties een passende betekenis door functies en gronden logisch te ruilen.'
Handelen met visie
Er ligt hier 9 hectare met 90.000 passanten per dag. Krijgt een bedrijf te horen dat er een woonwijk komt naast zijn terrein, dan verdient zo'n ondernemer een oplossing. Je kunt hem helpen om weg te gaan. Denk aan een Kansenkaart: wat is rood, wat groen, wat oranje? Door functies te verschuiven en locaties anders te groeperen kun je het totale gebied verbeteren. Niet alleen speel je posities vrij voor de bouw van extra woningen, je hebt de mogelijkheid om de polder transparanter te maken. En zo wint kwaliteit, altijd.
Beleving & persoonlijke wens
Haarlemmermeer staat bekend om de innovatiekracht. Vanaf hier kun je de wereld veroveren. Het komt hier allemaal vandaan. Dus als je met de luchthaven het toeristische overstappunt bent, kun je er voor truckers en internationale chauffeurs een business overstappunt zijn. Een werk- en pauzelandschap op een onverwachte plek. Een goed doordachte polder. Het liefst met een Haarlemmermeerse naam, zoals Knooppunt Abbenes.
Yourick Fokker is ondernemer, verbinder en regisseur vanuit Raak