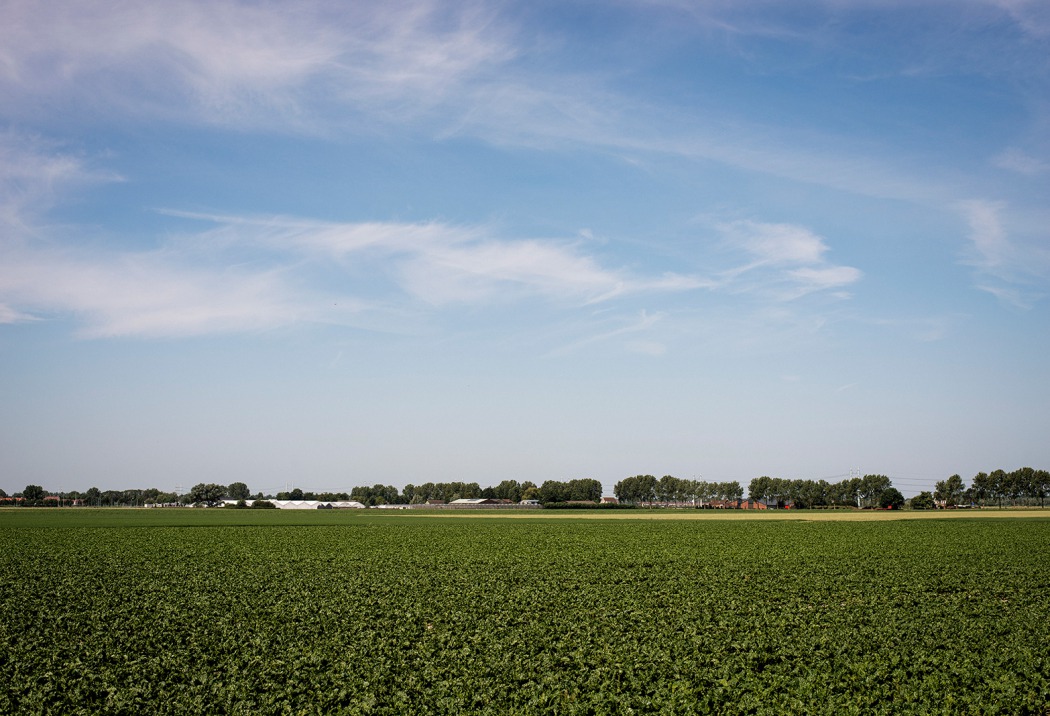 Ka Chun Lai bewoner van Haarlemmermeer
Sectie

Polderlintportretten
Interviews
Ka Chun Lai studeerde biologisch en medisch laboratoriumonderzoek en de pabo. Als ondernemer geeft hij techniek- en programmeerworkshops aan kinderen. Hij woont in Nieuw Vennep. Wat maakt wonen op deze plek aan dit polderlint bijzonder?
Het is een goede plek dit, een goede mix tussen groen en woningen en die mix is heel belangrijk om te behouden. De IJweg heeft hiervoor veel potentie, maar er moet dan ook echt een wil zijn om dit te willen doen. Veel gemeenten zetten in op behoud en vernieuwen van de kwaliteit, dat zou hier ook kunnen.
24 juni, IJweg ter hoogte van nr 1580, Nieuw-Vennep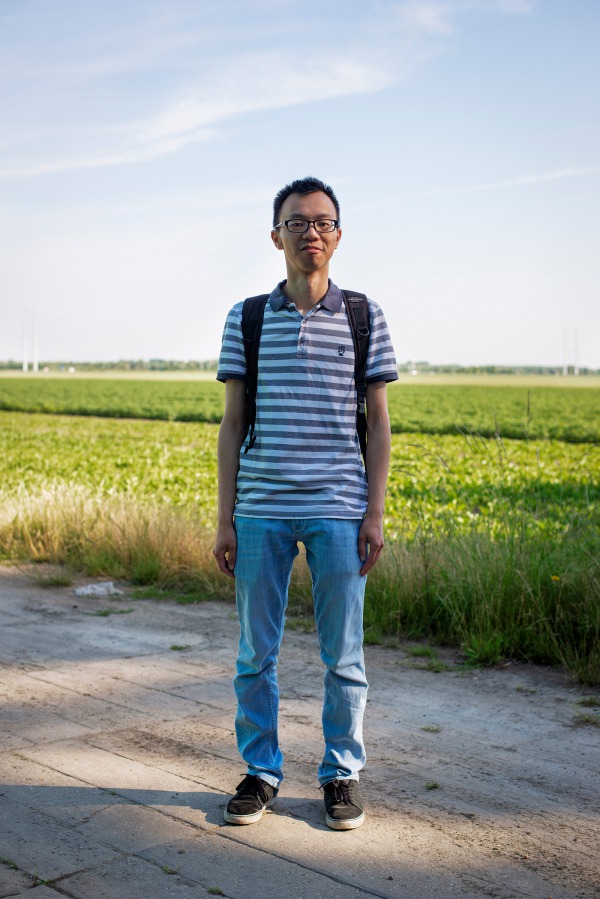 Wat is de ruimtelijke kwaliteit van de IJweg?
Het is een drukke weg. Ik woon nu iets verderop, dus zelf heb ik niet veel last van het verkeer. Nu je hier zo staat hoor je erg veel verkeer.
Hoe kunnen we die linten in de toekomst nog beter laten functioneren als je dit zo gadeslaat?
Dat is een moeilijke kwestie. Het is een doorgaande weg, er zou misschien een andere weg moeten komen waar je wat makkelijker doorheen kunt, een extra lint minder dicht hier op de woningen. Of de snelheid vertragen en het oude poldertempo wat terug pakken. Slow pace. Het jachtige eruit te halen zodat je ook veel meer perspectief en de openheid kunt beleven.
Open land vind ik belangrijk om te behouden, zoals dit stukje hier, met zicht op de gewassen en daarachter de 380KV. Als ik zou mogen bouwen zou ik het juist aan de andere kant van het lint doen. Inpassen tussen de bestaande bebouwing, met de juiste maatvoering. Geen grote contrasten, maar aanvullend en goed. Wat open is moet open blijven. Juist tussen de verschillende bebouwingen aan de linten, de ruimte tussen de boerderijen en de schuren.
Je zou het oude poldertempo wat terug moeten pakken. Het jachtige eruit halen, zodat je het perspectief en de openheid kunt beleven
Beleving & persoonlijke wens
Ik woon al mijn hele leven in Haarlemmermeer. Tot mijn zesde in Hoofddorp en daarna in Nieuw Vennep. Ja ik ben een echte polderman. Dit is een hele fijne omgeving om te wonen. Ik ken veel mensen hier, sport hier en tafeltennis. Ik wil hier het liefst blijven wonen. Heel veel leeftijdsgenoten trekken een voor een weg, omdat ze hier niet betaalbaar kunnen wonen. Moet ik wel hier blijven gezien de prijzen? Ik heb gezocht naar alternatieven en ben op die manier de tiny houses ingerold en probeer aan de realisatie bij te dragen.
Voor mij persoonlijk is het belangrijk landschap te behouden, een mooie combinatie tussen wonen en natuur. Ook al is hier minder 'natuur' dan in Drenthe of Gelderland, er is zeker voor dichtbevolkt gebied, best nog veel natuur. Dat wil ik graag zo houden. Je moet ook af en toe naar groen kunnen kijken en niet te veel naar je scherm. Dat kun je prima combineren met extra woonplekken voor starters, voor mensen die niet zoveel verdienen. Ik hoop dat de gemeente mee wil werken. Er is zoveel behoefte. Zoveel twintigers worstelen met gebrek aan woonruimte en de behoefte om anders te willen leven. Maar er is geen medewerking op lokaal niveau. Alles wat groen en circulair is, is eigenlijk prima, deze kenmerken zijn belangrijk.